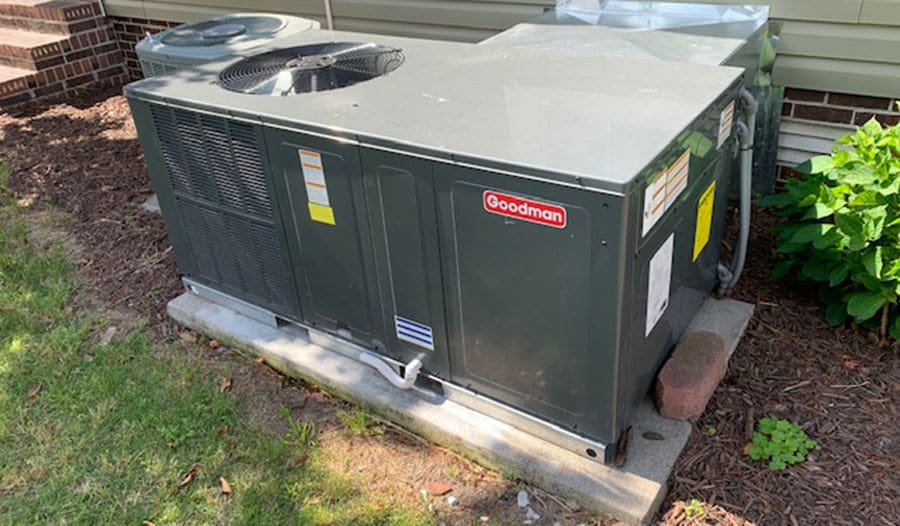 There are many ways a homeowner can add value to their home.
One such way is to improve the energy efficiency of your home. This can be achieved in a few different ways, one of which may be installing a heat pump. But is adding or upgrading your heat pump really worth it?
Will a heat pump add value to your home? It depends on your definition of value. A new heat pump may increase the monetary value of your home but not as much as you might think. Having a heat pump in a home is no longer considered a luxury. Having an old heat pump can sometimes hurt you far more than a new heat pump can help you. People expect it. Usually, a new heat pump is expected to recoup between 35% to 50% of its initial cost in market value. However, in certain cases, it may be a break-even investment adding value to your home in comparable amounts to the initial cost.
Do you need a Licensed Heating and Cooling Contractor? We can help! Get a free estimate from top licensed and screened HVAC in your area!
In the first statement above I stated it depends on your definition of value. Value could be a return of monetary value, but it could also be an unmeasurable return on investment that can't be measured monetarily.
The Value of a New Heat Pump
In today's real estate market, having a functioning heating and cooling system in a home is no longer a luxury. People expect it and they don't want to have to pay for it. Most people don't expect to have to purchase a property and have to replace the heat pump too. So while a heat pump system may not add any real monetary value to the home, it can help it to sustain it's market value as well as improve its marketability.
This is often also depend on your local market. Are you in a buyers or sellers market? This is where having a great real estate agent can make all the difference.
For example, two newly renovated homes hit the market at roughly the same time. Both homes have comparable square footage, age, and price; however, one listing states it has a new heat pump while the other says nothing.
Both listings generate multiple offers and secure purchase contract above list price. Both buyers order a home inspections.
The inspection report on the first home with the new heat pump came back clean with only a few recommendations for improvements. The buyer thanks the inspector and proceeds with closing on their new home.
For details on the what happens after a home inspection, see our article What Happens After a Home Inspection – Next Steps to Closing
The inspection report on the second home came back with a notation that the heat pump system was approximately 20 years old and nearing the end of its useful life. The system was operating properly but examination by a licensed HVAC contractor was recommended because the system needed cleaning and had evidence of a repair.
Now, the buyer is starting to get cold feet. The HVAC contractor cleans and services the system but agrees with the inspector and states the system will need replacement soon but can't predict when.
The buyer now wants to re-enter negotiations with the seller for a new heat pump, delaying the process further, and after some back and forth eventually decides to walk away from the purchase because they don't want to hassle with the replacement heat pump.
The seller lost the sale of the home and more importantly time off the market. Now, the house has to be relisted and the heat pump age updated on the property disclosure and the process starts over again.
While this is a hypothetical situation, I have seen many similar scenarios like this happen many times in my career. While there is no pass or fail to a home inspection, it can sure feel like it sometimes. See our article Can You Pass or Fail a Home Inspection?
In my field of work, I speak with a lot of homeowners on a daily basis. And one of the things that we talk about is home value. After all, a home is a home, but then again, it is also an investment.
Does a Heat Pump Affect the Value of Your Home?
Although home improvement projects are likely to increase the desirability and the curb appeal of a home, many of them will very rarely have a substantial effect on the overall value of a home.
Usually, upscale renovations add the best value to a home.
These frequently involve increasing the living area in one way or another, for example: basement conversions, adding extensions, and replacing certain parts of the home.
According to the Remodeling 2020 Cost vs. Value Report, the installation of a manufactured stone veneer, a garage door replacement, a kitchen remodeling, or siding replacement are among some of the most valuable—in terms of cost recouping—home improvements.
The ROI on these home improvement projects usually falls in the ballpark of 96% to 47% or less.
"But what about heat pumps?" you might ask.
One of the problems with heat pumps is that these systems are not exactly easily observable.
Thus their potential value may not be easily perceived by the buyer, and people also have varying degrees of product knowledge. Especially if they see a regular thermostat on the wall.
Because of that, the majority of buyers are not expecting to have to pay more, simply because of a new heating system. Some people may even view it as part of the regular maintenance rather than an improvement.
Parts and renovations that are easily visible or areas where people first take a look at will add the most value to your home. For example: the exterior, the kitchen, the bathrooms, etc. (all areas where people spend most of their time)
In other words, you can expect a heat pump to add some value to your home but not by a large margin.
Don't let an old heat pump be a deal breaker. We've compiled a list of potential deal breakers at Home Inspection Deal Breakers That Can Kill The Sale of Your Home.
How Much Value Does a Heat Pump Add to Your Home?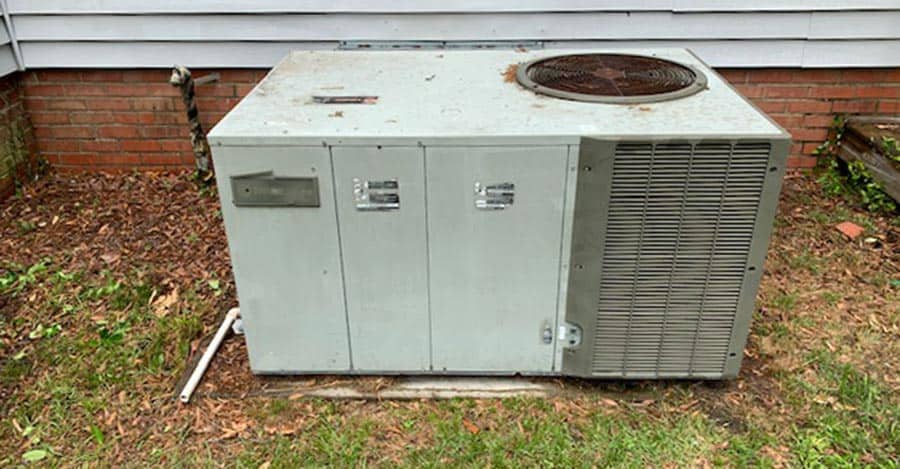 As a rule, it is very difficult—sometimes even impossible—to determine what exactly you will gain in terms of property value after installing a heat pump.
According to some sources, you can expect to recoup about 35% to 50% of the initial cost, which translates into $3,500 to $5,000 for a $10,000 heat pump system.
It is important to consider the other implications of having a heat pump—like the lowered utility bills.
It cannot be denied—energy-efficient homes are more valuable. The National Association of Realtors Appraisal Journal found that a home's value may increase between $10 and $25 for every single dollar of saved annual energy bills.
And because the running costs of a heat pump are about 30 cents per hour—and even lower when in cooling mode—we can already see how these pumps can be very valuable.
The data from the US Energy Information Administration suggests that in 2018 US households spent, on average, about $1,411.80 on energy, and about 48% of that is for heating or cooling, which translates into $677.66 per year.
As I have mentioned earlier, a heating pump may reduce your electricity bills by 20% to 70%.
This means the potential savings may range between $135.53 and $474.36, which may add between $1355.30 to $11,859 to the home's value. (And the price range of most heat pumps is between $4,500 and $20,000.)
In certain—predominantly colder—regions these savings may go up to and in excess of $1,000 per year.
However, keep in mind that these are very simple calculations that do not take a lot of the varying factors in account and may not apply to your case.
One way to save on some money and increase the odds of breaking even is if the owner has the necessary knowledge and skills to carry out the installation work by themselves.
A thing worth noting is that in certain areas, a heat pump system could have a higher perceived value.
Will an Air Source or a Ground Source Heat Pump Add More Value to Your Home?
Both types of heat pumps will be, generally speaking, adding a somewhat comparable value to your home in proportion to their cost.
Conversely, a ground source heat pump is considered more versatile, harder to install, and more efficient, and it may add more value to your home compared to an air source heating pump.
You can also consider a dual fuel heat pump. These use both electric heat pump paired with the benefits of a gas furnace. We wrote an article Are Dual Fuel Heat Pumps Worth It? What You Need to Know. Check it out for more information.
How Much Does a Heat Pump Cost?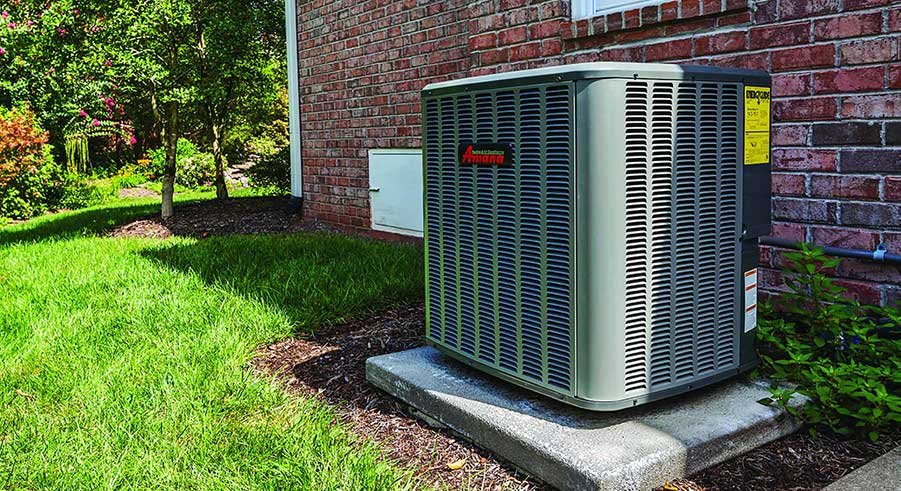 To put things into perspective, let's consider the costs and expenses associated with the installation of a heat pump.
The actual cost will depend on the scale of the project, the work that needs to be done, permit fees, the brand and capacity of the pump, and more.
The installation of an air source heat pump costs on average between $4,500 and $10,000;
The installation of a ground source heat pump is more expensive costing between $6,000 and $25,000;
Mini-split heating system installation can vary between $2,000 and $14,500;
Solar heat pumps are the most expensive to install costing between $18,000 and $40,000; and
Hybrid heating pump systems cost about $2,500 to $10,000 to install.
It is true that not all heat pumps are created equal, so we need also to consider how future proof is the heat pump you will be installing. This includes its relevance, extra features, functions, future planned upgrades, or potential phaseouts.
How Long Does a Heat Pump Last?
Heat pumps are usually low maintenance systems that last a really long time.
Air source heat pumps are expected to last about 15 to 20 years.
A ground source heat pump can last about 15 to 25 years, and the accompanying ground heat exchanger is expected to stay good for at least 100 years.
When Is the Best Time to Install a Heat Pump?
The rule of thumb is that there are two best times to make a home improvement.
Right after buying it for improved functionality and enjoyment value; or
Shortly before selling it to counteract the depreciation of the system and the home over the years. Especially if there is an older heating system that needs to be repaired.
Can a Heat Pump Lower the Value of Your Home?
There is a plethora of things that can lower the value of a home. However, a heat pump is not typically one of them. With that being said, there are exceptions to every rule.
Old and rundown heat pumps that have not been adequately maintained or need replacement may indirectly lower the value of your home by lowering its appeal. These can be viewed as additional future expenses to the new owner, which could deter them from even considering the purchase.
The land value does not depreciate, but any improvements to the land do.
So updating an older heat pump system is usually one of the best ways to offset the depreciation costs associated with older systems.
If your home was built before 2000, it is only natural to expect it to have a matching HVAC system of that time period. So it shouldn't technically affect the value of your home, but some general repair work and replacements may be well worth it. (Especially since older heating pumps cost more to maintain.)
Will a Heat Pump Affect the Appraisal Value of Your Home?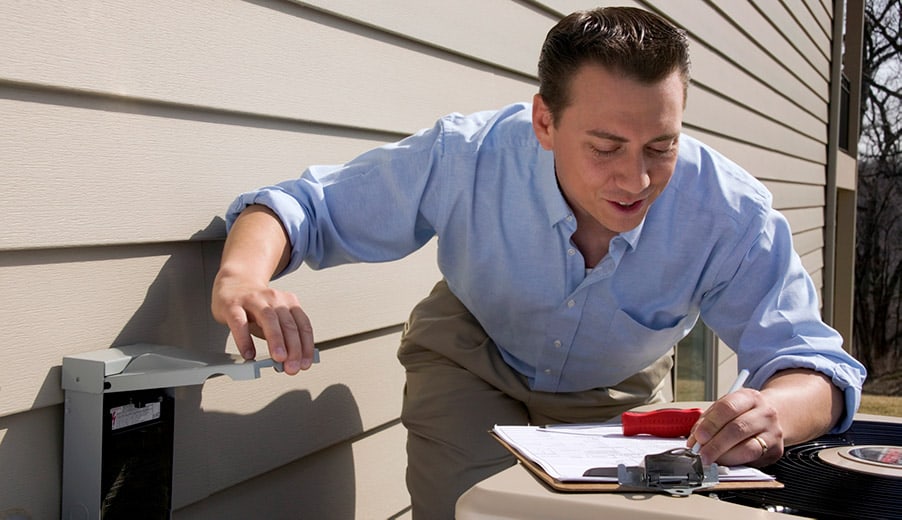 The home appraisal is there to protect the interest of the buyer and the lender.
As a general rule, people usually do not buy homes that cost way above the appraisal value.
Of course, buyers are free to pay what they feel like is a fair price, but this could deter a large percentage of the people.
It is possible for some appraisers to glance over the fact that there is a heat pump. Part of the reason why this may happen is that often they are not easily discernible and very tricky to pair sales in order to find what the difference is.
Conversely, some appraisers will take into consideration the heating pump system. As a result, homes that do not have any heating and cooling systems can get flagged—and their appraisal value will be negatively impacted—depending on the comps in the area.
Will the Inspection of a Heat Pump Affect the Value of Your Home?
Usually, an inspection is best done first—before the appraisal. It is cheaper and will provide a detailed report on the condition of the home.
As home inspectors, we are also going to check and assess the condition of the heat pump system. Several aspects of the system are inspected. For example:
Any signs of physical damage;
The condition of the wiring;
The insulation and overall condition of any visible loops;
The condition of the thermostat;
The heating and cooling capabilities of the system;
The airflow; and more.
And although the presence of small repair problems may not cause a buyer to walk away, it could give them a reasonable basis in leveraging a better deal and lowering the price.
Can a Heat Pump Make Your Home Easier to Sell?
I like to be very practical in my approach, especially when it comes to such an important investment as owning a home.
Although you may not get more than what you have put in, it is worth noting that certain things make a home easier to sell.
And a working heat pump that requires low maintenance, reduces your energy bills, and just overall makes the place more pleasant to live in, is definitely something that will affect how people perceive your home.
Depending on the area, a lot of the people that are looking to buy may not even consider homes that do not have any means of heating or cooling.
If all homes in your neighborhood already have some kind of central heating and yours doesn't, this can be a red flag to a potential buyer. While on the other hand, if your home is the only one with a heating pump, this will make your offer a lot more appealing.
Overall, a simple thing like a heat pump can be all the difference between your home selling quick and easy and staying on the market for a really long time.
Is a Heat Pump a Good Investment?
A heat pump could be a good investment, but as it is with any major home improvement—especially depending on the type of the heat pump—this step should be discussed and carefully thought out.
A heat pump may pay for itself in about 5 to 10 years, depending on the usage and the existing heating and cooling system.
A heat pump—as discussed above—can save you a good bit on electricity bills.
However, some of the data suggest that you may need to be spending about $1,700 on electricity or $1,400 on oil per year to really see good returns. Of course, these are not hard and fast numbers but good averages to go by.
And let's not forget that there is a tax credit for geothermal heat pumps. It used to be 30% until recently, but it is planned to gradually step down to 22% before expiring altogether on December 31, 2021.
So technically speaking, if you are eligible, you could save about $2,200 on a new $10,000 heat pump system right from the beginning.
What this also means is that in the years to come installing such a heat pump will be more costly and difficult, which may lead to a higher perceived value.
It is also true that your home improvements—including the heating pump—may appreciate well over their initial cost if the homes in your area are appreciating.
Often real estate is all about the location.
For example, in 2017, in San Francisco, the majority of the standard home improvements had ROI of well above 100%, while in other areas, things didn't look as promising.
Heat pumps are the preferred way of providing heating and cooling in energy-efficient homes. (Data according to National Association of Realtors)
| | |
| --- | --- |
| Type of Heating Pump System | Percentage of Energy-Efficient Homes |
| Air source heat pumps | 48% |
| Ductless heat pump | 32% |
| Geothermal heat pump | 12% |
| A/C or Furnace | 8% |
So why is that important, you may wonder.
See, the data also suggests that 50% of the people most likely to invest in cleaner and renewable energy sources are millennials. And the same generation is also the largest share of home buyers.
In the best-case scenario, you may be able to break-even—but you will also have a home which is more likely to sell—so usually when it comes to major renovations it is worth doing them for your own comfort and enjoyment in the first place and as a resale investment in the second.
Sources:
HomeInspectionInsider.com is owned and operated by Hubert Miles is a participant in the Amazon Services LLC Associates Program, an affiliate advertising program designed to provide a means for sites to earn advertising fees by advertising and linking to Amazon.com. HomeInspectionInsider.com also participates in affiliate programs with other affiliate sites. Hubert Miles is compensated for referring traffic and business to these companies.