If you are a homeowner, you know those home inspections are crucial in the buying process. A home inspection report provides an in-depth look at the condition of a property and can help buyers or sellers make informed decisions about what to do next.
This blog post will provide a complete guide to home inspection reports. As licensed home inspectors, we get questions about home inspection reports daily. In this article, we will answer some of those questions.
What is a Home Inspection Report?
A home inspection report is a typed document provided by a professional home inspector following the completion of a home inspection. A professional home inspection report should include:
A typed list of visible deficiencies and safety hazards
Photos to identify locations of defects and safety issues
A summary that highlights the most critical concerns
Inspection reports delivery by email is most common, usually as a PDF document
What Does a Home Inspection Report Include?
A home inspection report should include information on the following items:
Roof 
the roof-covering materials
the gutters and downspouts
the vents, flashing, skylights, chimney, and other roof penetrations
the general structure of the roof from the readily accessible panels, doors, or stairs
Exterior
the exterior wall-covering materials
the eaves, soffits, and fascia
a representative number of windows
all exterior doors
flashing and trim
adjacent walkways and driveways
stairs, steps, stoops, stairways, and ramps
porches, patios, decks, balconies, and carports
railings, guards, and handrails
vegetation, surface drainage, retaining walls, and grading of the property where they may adversely affect the structure due to moisture intrusion
  Basement, Foundation, Crawlspace & Structure
the foundation
the basement
the crawl space
structural components
 Heating & Cooling
the heating and cooling systems, using normal operating controls
Plumbing
the main water supply shut-off valve
the main fuel supply shut-off valve
the water heating equipment, including the energy source, venting connections, temperature/pressure-relief (TPR) valves, Watts 210 valves, and seismic bracing
interior water supply, including all fixtures and faucets, by running the water
all toilets for proper operation by flushing
all sinks, tubs, and showers for functional drainage
the drain, waste, and vent system
drainage sump pumps with accessible floats
Electrical
the service drop
the overhead service conductors and attachment point
the service head, gooseneck, and drip loops
the service mast, service conduit, and raceway
the electric meter and base
service-entrance conductors
the main service disconnect
panelboards and over-current protection devices (circuit breakers and fuses)
service grounding and bonding
a representative number of switches, lighting fixtures, and receptacles, including receptacles observed and deemed to be arc-fault circuit interrupter (AFCI)-protected using the AFCI test button, where possible
all ground-fault circuit interrupter receptacles and circuit breakers observed and deemed to be GFCIs using a GFCI tester, where possible
for the presence of smoke and carbon monoxide detectors
Fireplace   
readily accessible and visible portions of the fireplaces and chimneys
lintels above the fireplace openings
damper doors by opening and closing them, if readily accessible and manually operable
cleanout doors and frames
Attic, Insulation & Ventilation
insulation in unfinished spaces, including attics, crawlspace, and foundation areas
ventilation of unfinished spaces, including attics, crawlspace, and foundation areas
mechanical exhaust systems in the kitchen, bathrooms, and laundry area
Doors, Windows & Interior
a representative number of doors and windows by opening and closing them
floors, walls, and ceilings
stairs, steps, landings, stairways, and ramps
railings, guards, and handrails
garage doors and the operation of garage door openers using normal operating controls
Source: NACHI Standards of Practice
What Does a Home Inspection Report Looks Like?
There are many options for home inspection report writing software. Some only produce PDF documents, while some produce both HTML and PDF documents. While the information inside the inspection report is similar, the inspection report's appearance can vary widely between inspectors.
Sample Home Inspection Report
Here is an actual home inspection report from one of my recent home inspections.
While most home inspection reports will list deficiencies, most of these defects are minor. An expensive repair will often cost $1000 or more to correct.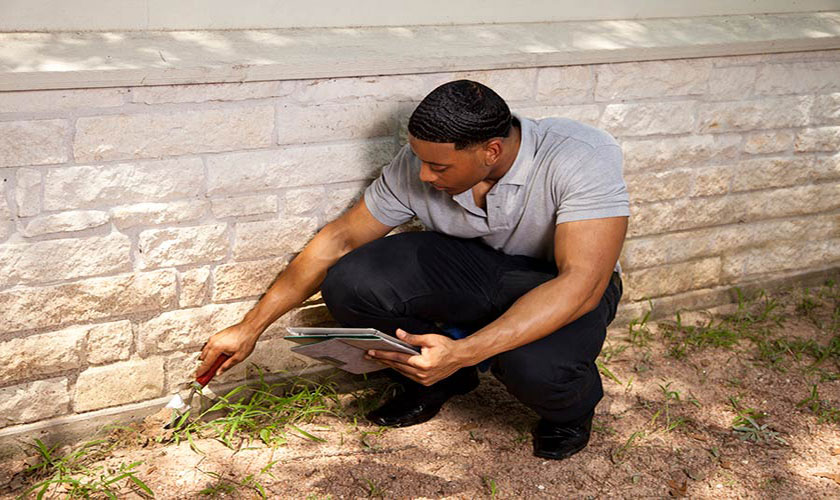 The Purpose of a Home Inspection Report
A home inspection can take 2-3 hours to complete. Although undergoing a full home inspection can be tedious, it is generally quite rewarding for the client if it is reasonably good. Perhaps other scenarios also warrant home inspections, such as newly built homes and realtors selling houses.
A home inspection report aims to educate the client about the home's condition and systems.
Most homebuyers will make a purchase offer with a home inspection contingency but don't completely comprehend the home inspection's purpose. The purpose of due diligence is to validate the information on the property disclosure. While many buyers negotiate repairs from a home inspection report, that's ultimately not the purpose of the home inspection report.
The inspection report is only valid for the inspection day and does not guarantee future conditions, which can deter some people from having a home inspection. The perception is that there may not be much of a point without a guarantee to show for it.
Even if the property is selling "As Is" with no option for seller repairs, the home inspection report offers a clear understanding of the condition of the home and any major issues and safety hazards.
Many prospective buyers prefer having an inspection report to negotiate repairs. Still, they often don't understand that the home inspection report only cites the condition with a recommendation for repair by a qualified contractor. The inspection report doesn't state who's responsible for fixing it.
You can use the home inspection report to negotiate repairs; however, no guarantee that repairs will happen. 
For persons buying or selling homes, the details in the inspection report can impact the real estate transaction. There is no pass or fail with a home inspection. A bad home inspection process could result in a lost sale for realtors, while a good home inspection could place realtors in an advantageous position.
Such details would affect many factors, such as pricing and fees for potential home buyers. Sellers are legally bound to disclose known deficiencies to other prospective buyers.
Those who have a home inspection on their property before selling can identify areas that need repairs to maximize the selling price. 
Understanding where the actual value of a home inspection report lies in its information. A home inspection report is incredibly beneficial for recordkeeping and in-depth knowledge of the property.
How Much Does a Home Inspection Cost?
A thorough home inspection by a certified home inspector is a professional service that is critical to the real estate transaction. However, they are not limited to selling transactions. You can order a home inspection for all sorts of reasons.
The average home inspection cost is around $400 and up. Home inspection pricing varies depending on where you live and the size of the house. You can inspect a small house for about $400, whereas a larger house might cost over $1000.
Who Pays for the Home Inspection Report?
The client pays for the home inspection. Most mortgage lenders do not require home inspections and therefore are not part of the lender's closing costs. Home inspectors will require a signed inspection agreement and payment before the inspection.
The signed inspection agreement is an insurance requirement and outlines the scope of the home inspection.
How Long Will it Take to Get My Home Inspection Report?
You should receive your home inspection report within 24 to 48 hours from the inspection date. In recent years, inspection software advancement has allowed inspectors to generate and deliver a detailed report on-site or within a few hours of the inspection.
Many home inspection companies are now sending out 2-person inspection teams to expedite the inspection process. These 2-man teams can write and inspect separately and merge reports after the inspection.
Although rare, if the home inspector has to do additional research, the inspection report delivery can experience delays.
How Long is a Home Inspection Report Good For?
Home inspection reports are only good up to the day of the inspection. Home inspection reports are written in the present-past tense and document conditions the home inspector observes on the inspection day. It does not guarantee future conditions.
To many, this may sound insane for a home inspection to no longer be valid the day after the inspection. However, it's straightforward once you understand what a home inspection is and what it provides.
How are Home Inspection Reports Written?
Home inspection reports following Standards of Practice look for defects and safety issues. The inspection report's specifics will vary between home inspectors based on the inspector's knowledge, experience, training, and location. 
The Standards of Practice (SOP) are the minimum standards that all inspectors follow. However, many home inspectors have knowledge and experience beyond basic home inspector training, which helps them be better inspectors.
Home inspection reports are subjective. One licensed home inspector may see something as a deficiency. In contrast, another inspector may see it as a cosmetic concern, and generally, cosmetic issues don't make it into an inspector's report.
Home inspection reports are observations of the visual condition of accessible structure areas (home inspectors can't report what they can't see) and the electrical panel and wiring, plumbing systems, and HVAC, making home inspection reports much more complex.
For example, a home inspector operating a 10-year-old heating system finds it in working order, documents the system tested adequately, and is ten years old. That same heating system could last another ten years or ten days.
Considering the number of systems and components within a house, an inspector can't guarantee an inspection for future outcomes. A home inspector can't promise how long any system will last.  
Home inspectors look for major issues, including:
pests such as termites
drainage problems
electrical systems
wiring problems
and much more
According to the SOP, a certified home inspector documents findings in a home inspection report visible on the inspection day. The home inspection reports are written in the present-past tense.
However, inspection reports are not a specific rule and come down to the home inspector, as some believe that past tense is thorough enough. In contrast, other inspectors believe that past tense may also associate with specific issues' longevity, which is unknown. 
The home inspection report will never detail, outline, or guarantee any details relating to the future condition, proficiency, or longevity of any structural components or systems within the home.
Nevertheless, a home inspection report refers to observations on the inspection day, either during or immediately after the inspection has concluded.
As time moves on, every home's system, feature, and aspect is constantly aging and deteriorating; it's merely a matter of time versus degradation rate. Thus, the report itself is mainly beneficial for recordkeeping and the property's history, as opposed to the prospect of being rewarded with a certificate or form of documentation with an official expiry date.
A home inspection report can be as short as a few pages to over 100. Today, most home inspectors include hundreds of photos in their reports, which can easily make a report 100 pages or longer.
Most will also have a report summary in the full report's front (or back). Don't rely on just the summary report because this could omit important information within the body of the full report.
How Long are Home Inspection Reports Valid?
Based on how inspectors conduct home inspections and write reports in combination with the home in a constant state of deterioration, the home inspection report is essentially a moment in time. 
The validity of a home inspection technically expires when the home inspector leaves the property. 
Thus, the report is only valid for that day or moment in particular, and even this can even sway with untimely weather conditions, such as hail storms, wind, fires, floods, or damage on the same day of after the inspection. 
Generally, unless there are damaging accidents, mishaps, or positive modifications like renovations, such changes do not occur immediately after the inspection based on probability, but they can happen. 
All home components deteriorate at varying rates. It's simply a matter of how quickly it will degrade unless damage exists, significantly speeding up the entire process. 
In some cases, it may not be aging, but even upgrading or conducting renovations that improve the home's condition would result in a better inspection report.
No home inspector knows or can predict any events after the inspection, whether positive or negative. Thus all inspection reports are written in the fixed present or past tense.
Who Gets a Copy of the Home Inspection Report?
The home inspection report is the property of the client. The inspector delivers the inspection report to the client, usually by email, and any other authorized persons on the home inspection report and inspection agreement.
The inspection agreement is between the client and the home inspector. The inspection agreement will often contain a consent clause allowing to inspector to send the real estate agent a copy of the inspection report.
Let's explore the relationship between the home inspection client and the inspector. In most instances, the client will be either the home buyer, the home seller, or a realtor acting on their client's behalf.
A home buyer usually orders a home inspection when buying a new or existing home. A home seller often requests a home inspection before placing a home on the market to sell (pre-listing inspection).
A home inspection report is a typed report with pictures used to document deficiencies in the inspection report. Verbal reports cannot substantiate repairs and should not be considered credible evidence.
According to the InterNACHI Code of Ethics, I #7 states:
"The InterNACHI® member shall not release any information about the inspection or the client to a third party unless doing so is necessary to protect the safety of others, to comply with a law or statute, or both of the following conditions are met:

1. the client is explicitly aware of what information will be released, to whom, and for what purpose, and;

2. the client has provided explicit, prior written consent for the release of his/her information."
According to the Association of Certified Home Inspectors (ASHI) Code of Ethics, it says in Section 2C:
"Inspectors shall not disclose inspection results or client information without client approval. Inspectors, at their discretion, may disclose observed immediate safety hazards to occupants exposed to such hazards, when feasible."
Home Buyers and Home Inspection Reports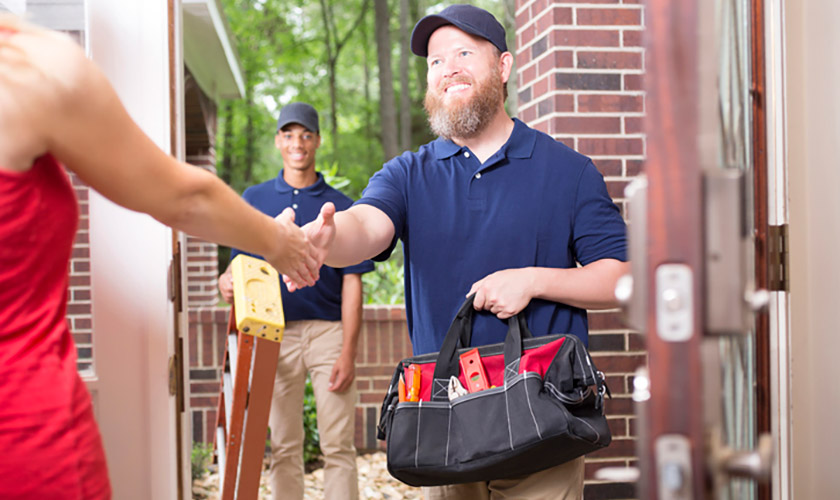 Sharing a Copy of the Inspection Report with the Buyer's Agent
Sometimes, a home inspector may discover a potentially expensive repair. The home buyer will need to share the inspection report with their real estate agent to discuss the inspection deficiencies and draft a repair addendum. The buyer's agent will submit a copy of the repair request with the inspection report as documentation to the listing agent for consideration by the home seller.
The repair request allows the seller to repair defects, negotiate with the home buyer, or refuse the request altogether. If the seller refuses to make the desired repairs, the buyer may decide to exit the purchase contract and receive a refund of their deposit.
Can a Buyer Receive a Copy of the Seller's Pre-Inspection Report?
As the real estate market becomes very competitive, many sellers have a pre-listing inspection to repair items before listing the home for sale. The seller can start working on minor issues before showing the home to potential buyers.
Obtaining a copy of the pre-listing inspection is usually not difficult, as sellers are generally eager to showcase that they've been proactive in making necessary repairs. While this is great for the potential buyer, it should not negate their due diligence and home inspection.
However, this is not always the case. Many home buyers will take a prior inspection report without due diligence to save money. Let's be clear; home buyers should always hire their home inspector.
Your buyer's home inspector protects their client's interests, not the seller's. Also, home inspectors see things differently. Two home inspectors can inspect the same house using the same Standards of Practice and see things differently based on experience and trade knowledge.
Prospective buyers should always hire a home inspector with general liability and error and omissions insurance. Hiring a home inspector yourself protects you under the home inspector's errors and omissions policy if the inspector misses something important.
Even if the seller had a pre-listing inspection, this does not cover you because you were not the home inspector's client; the seller was.
Remember that not all sellers have a home inspection before selling their homes.
Home Sellers and Home Inspection Reports
Can a Seller Receive a Copy of the Buyer's Home Inspection Report?
Since the home buyer is the one who orders and pays for the home inspection, the report is their property. It's then at their discretion who receives a copy of the inspection report.
However, in proper real estate etiquette, it's considered that if the home buyer wants items inside the home inspection report repaired, a copy of the inspection report (or at least the inspection report summary) will be provided to the seller so that the repairs can be completed.
Do Sellers Have to Fix Everything on a Home Inspection Report?
You may need some repairs before the home purchase closes. Typically these repairs consist of structural defects and safety issues. If a home inspection report reveals problems, the seller may agree to all or part of the repairs.
A home inspector often considers two entities during a home inspection: the lender requirements (such as HUD minimum standards) and conditions related to age and safety from homeowners' insurance.
For example, while HUD standards indicate a roof needs at least two years of useful life remaining, most homeowner insurance companies will not write an insurance policy on an asphalt shingle roof more than 20 years old.
Another example, some insurance companies won't write home insurance if the house has a Federal Pacific Stab-Lok electrical breaker panel due to their inherent fire risks and safety concerns.
Required home inspection repair items usually include things like:
Repairs to the roof, such as leaks or damage to the roof coverings.
Structure repairs such as foundation problems, wood rot, or damage to the structure.
Electrical repairs include improper electrical connections, dead circuits, and items related to safety issues such as obsolete electrical panels, knob-and-tube wiring, no-ground fault circuit protection, etc.
Plumbing leaks or safety issues related to old plumbing piping.
Heating/Cooling system failure or damaged equipment, ductwork, and thermostats.
Damage to exterior doors and windows.
Peeling paint on exterior painted surfaces.
Health and safety issues such as mold or asbestos.
It is important to note that there is no reason to share the inspection report if it doesn't indicate any recommended repairs.
Home inspectors are not building contractors and should not price repairs in inspection reports. It's illegal in most states for a home inspector to work on a house they inspect for one year. You should obtain repair bids from a qualified contractor without affiliation with the home inspector.
Can the Buyer Walk Away After a Home Inspection Report?
In most cases, the seller can request a copy of the inspection report from their listing agent. In the event the listing agent doesn't have a copy of the inspection report, the seller can:
Request a copy of the inspection report from the former home buyer.
Offer to split the home inspection cost with the former home buyer.
Offer to refund the inspection cost to the former home buyer for the inspection report.
Generally, it's customary for the former buyer to turn over the inspection report in exchange for the return of their deposit.
Does the seller have to Disclose the Previous Home Inspection?
Regarding property disclosure, sellers should disclose all known facts about the home. Direct knowledge of non-disclosure problems could cause a seller to lose a sale or face legal trouble after selling the house if significant issues arise.
It's not necessarily the home inspection report itself that you should divulge. The pertinent knowledge obtained from a home inspection report needs to be.
Sellers need to, in good faith, disclose major issues from previous home inspection reports on the property disclosure.
Are Home Inspection Reports Public Record?
As a home buyer, you may wonder if you can access previously conducted home inspection reports in public records.
Public records will be instrumental if you have concerns about a house that might have been off and on the market several times. If the previous buyers have discovered some significant issues and concerns, this will save you time and money.
Home inspection reports are not available in public records. Home inspection reports are confidential and owned by the client who hired the home inspector and paid the inspection fee. The client can choose to share (or not share) a copy of the home inspection report with anyone of their choosing.
If you are concerned about a previous homebuyer being spooked by a home inspection report, you can contact the listing agent to see if they have a copy of the prior inspection report. Although you can't use the report as part of your due diligence, it may provide valuable insight.
A buying decision should not be based solely on a prior home inspection. Problems in an old house inspection report may have inaccurate information. Home inspection reports are subjective to the home inspectors' discretion, knowledge, training, and background.
You should always interview and hire your home inspector. When you contact a home inspector, ask questions about their background, training, and certifications. Never select a home inspector on price alone.
The local government keeps different kinds of information in public records, and you can use it to gain additional insight on a particular subject.
Some of these public records also contain real estate information, so it is beneficial to understand which documents are considered public and which are not.
What Is Subject to the Public Record Law?
The exact definition of a public record will depend on where you live. There is, however, some information that is kept public. Some examples of such records are:
Birth records
Death records
Marriage and divorce records
Criminal records
Bankruptcy records; and more
In some states, there can be even more public records for:
Unemployment claims
Any licenses or certifications
Any tax information
Real estate transactions; and more
Many people don't like having too much information about them available to everyone. Some records require a fee, but that doesn't change that anyone can access a lot of our personal information.
Property and Land Public Records
One of the first public records was regarding purchases of land. All land, public lots, buildings, and establishments records are available in public records, as they protect both the buyer and the sellers and allow honest transactions.
Doing your due diligence about the history of the home you want to buy is not only wise but necessary. However, not all property and real estate information is kept public.
Property Deeds Are Usually Public
Property deeds show the ownership of the property, and it is used for transferring property ownership. They contain information about:
The description of the real estate
The names of both parties (the seller and the buyer)
Identification of both the seller and the buyer
Property Liens
A property lien is a claim placed on a property in case of unpaid bills, taxes, or loans. Property liens are a matter of public record. Before you can sell a property, liens need to be cleared ideally by the seller. Taking on somebody else's debt is not advisable unless negotiated.
Real Estate Transaction
In some states, they can be public information. That is security, as this protects buyers and sellers from fraudulent activity. In nearly every locale, you can pull up the entire property sales history, including each time it sold and how much.
Mortgage Loan Records
Mortgages are public records. Public information can be helpful for potential buyers and other lenders or banks. That way, they can protect themselves from unethical actions. Mortgages are also public records if a lender needs to foreclose the property for nonpayment.
Legal Description of the Home (Property Survey)
Legal descriptions contain detailed information about the measurements of the property and a description of the land location.
A property survey includes and documents the boundaries, rights of passage, and zoning. When buying or selling a home, you may need a land survey to finalize the deal.
A property survey is essential to avoid potential disputes with neighboring property owners.
Home Inspection Report vs. Home Appraisal
Many people confuse the two when looking at home inspections and appraisals. It is crucial to understand and know that they are fundamentally different.
Home Inspection Report
On the other hand, a home inspection thoroughly assesses the home's condition. A qualified home inspector carries out the home inspection. The benefit of such a home inspection is that it protects the buyer from missing out on potential issues when buying a home.
The home inspection report can be a negotiating tool after an inspection.
The buyer can make a better-educated decision about the home's condition, equipment, systems, etc.
They can negotiate repairs if there are some significant points of concern have been discovered.
Or they can back out of the deal.
A home inspection report is not a public record. It is private and only shared with the person who ordered it and anyone they choose to show it to.
A home inspection shouldn't be confused with a home appraisal; the inspection report is not a public record, regardless of financing.
Home Appraisal
If you are selling or buying a home, appraisals are an essential part of the whole process.
A home appraisal is an expert's opinion about the home's current value. A home appraisal aims to determine if the home's selling price is in an acceptable range considering the house's condition, location, features, and more.
A home appraisal is also used when refinancing an existing mortgage – in this sense, it is used by the bank to ensure it is not giving more money than the home's total worth. That way, the bank protects its interests and ensures it will recover its money in case of foreclosure.
A home appraisal is not a public record unless financed by the FHA (The Federal Housing Administration) or the VA (US Department of Veteran Affairs) loan.
It belongs only to the person who ordered it and to whoever they share it with. If another appraiser does a second appraisal, they will not access the previous appraisal reports.
Another thing that needs to be noted is that the appraisal stays with the property (only if financed with an FHA or VA loan). A specific case number is assigned to the home, which stays with the property for six months. If not renewed after six months, the case number is canceled.
Frequently Asked Questions
What is the purpose of an inspection report?
A home inspection report aims to help the buyer verify that the property disclosure information is accurate and identify any major problems before the sale is finalized. This way, they can negotiate repairs or credits as needed.
How Long is a Home Inspection Report Valid?
Home inspection reports reflect observed conditions on the day of the home inspection. They are written in present-past tense and are not indicative of future needs. They are not a guarantee of future conditions or a warranty against things failing in the future.
How to Get a Copy of a Home Inspection Report?
If you want a copy of a previous home inspection report, you'll need to ask the person who originally purchased the home inspection. The home inspector can't share the inspection report without permission from the client that ordered the inspection.
The client will often share the inspection report with their agent and the listing agent if they seek repairs or credit as part of their seller negotiations. In this case, the agent may retain a copy of the report.
However, you should not use an old inspection report for due diligence. Since a home inspection is a point-in-time inspection, circumstances or conditions may have changed.
How to Read a Home Inspection Report?
When reading a home inspection report, understand that you should focus on safety issues and structural deficiencies. These are the most pertinent items that require immediate attention. Next, look at the condition and age of systems like roofing, electrical, plumbing, and HVAC.
Cosmetic items should not be your primary concern, and sellers are often not required to correct these items unless they pose a safety concern.
How to Respond to a Home Inspection Report?
It's best to review your home inspection report with your real estate agent. State laws vary, so you should discuss the findings with a knowledgeable agent who understands state real estate laws. They can guide you in filtering inspection findings and determining what should be renegotiated. Not all inspection findings warrant renegotiating with the seller.
Remember, in its simplest form, the home inspection's purpose is to verify that the information provided by the seller's disclosure is accurate and that no significant underlying structural defect or safety issues are present.
What are the most common problems found in home inspections?
Many different problems can be found during a home inspection, but some are more common than others. Some of the most common problems include:
1. Foundation issues
2. Water damage
3. Mold and mildew
4. Pest infestations
5. Electrical problems
These are just some of the most common problems found during home inspections. If you have a home inspection, it's important to be aware of these potential issues to be prepared for what the inspector may find.
If any of these problems are found during your inspection, getting them fixed as soon as possible is important. Ignoring these problems can further damage your home and cost you a lot of money in the long run. If you're unsure how to fix the problem, ask your inspector for advice. They should be able to tell you what needs to be done to fix the problem.
Remember, a home inspection is a valuable tool that can help you identify potential problems with your home. By being aware of these common problems, you can be better prepared for what the inspector may find.
What are the red flags in a home inspection?
In addition to the common problems listed above, you should be aware of a few "red flags" during your home inspection. These red flags can indicate more serious issues that need to be addressed. Common red flags include foundation issues, water damage, electrical problems, and termite infestations.
Conclusion
Home inspection reports are essential for both buyers and sellers. Home inspection reports provide an in-depth look at the condition of a property. A home inspector will check the structure and systems in a house.
Home inspection reports typically include photos, descriptions of problems, and repair recommendations.
Buyers should read home inspection reports carefully and ask questions about anything they do not understand. Sellers should prepare to address any issues found in the home inspection report. Often, required repairs will vary depending on your state's real estate laws.