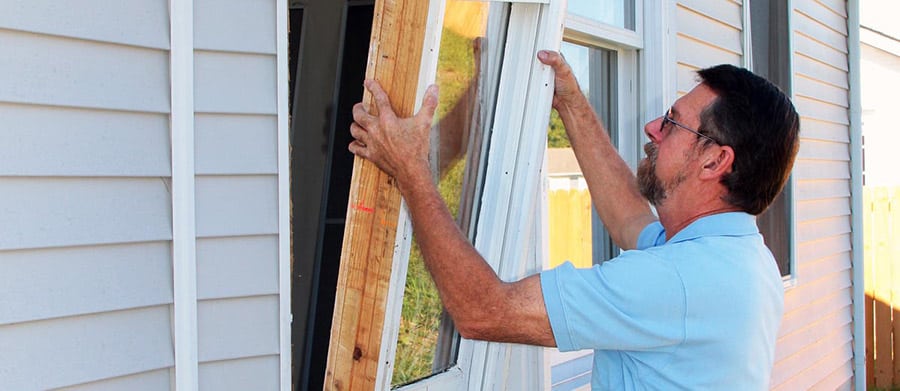 New windows in a house always make the home look better. There are pros and cons to replacing windows. Deciding on what you should do can be a stressful decision. Having some reliable information on when to keep older windows or replacing them will help alleviate some stress.
I suspect that is why you are reading this article right now! You're probably wondering to yourself, 'will replacing my window increase my home's value'?
Will replacing windows increase home value? Yes, replacing old or damaged windows can increase your home's value. Factors such as window quality, brand, and rating are important. Unfortunately, the increased value of your home might not match the money spent on new windows. Your return on investment (or ROI) will likely be less than what you paid in most cases.
So, if replacing your old windows increase your home's value, then that should be all you need to know, right? Well, no, it's just not that easy. Sure the value of your home increases, but does it increase as much as you spent on the windows?
Let me explain some different scenarios that could potentially give you a higher ROI.  The ROI will differ depending on where you live and what your real estate market is like. Below I will explain in more detail how and why this is so.
Also, depending on the home's age, restoring old windows with some added improvements may be more advantageous in the long run. We will look at the replacement option first then the restoration process to close out the article.
Does Replacing Windows in Your Home Increase its Value?
Of course, when searching online, you will find multiple thoughts on what the ROI is for replacing windows. The consensus appears to be an ROI of about 85%. Meaning, if you spend $10,000 on new windows, the value of your home may only increase by $8,500.
Remember, however, that this is just an average, and your situation could be (and probably is) different.  
There's also the added benefit of lower utility bills in the long run. Not all benefits can be measured in increased home value.
That being said, though, yes, your home's value increases with this type of investment. You can't go wrong with new windows. Do your due diligence and shop around for prices. Find out how to properly measure windows yourself instead of having someone come out to your home. Unless, of course, if you know someone personally that you can trust. 
Use these measurements when talking to window manufacturers for free estimates. Make sure to get the window cost separate from the labor and 'extras' cost. This will make more sense after reading the upcoming section below. 
Anything you can to improve your quality of life in a home will usually increase the home's value. Some things will have a much higher ROI than others. If you replace the flooring, the ROI will not be as high as replacing windows.
I feel everyone should consider their quality of life when investing in something as big as a home. It is such a large investment of both time and money and the one place you will spend most of your time.
How to Increase your ROI when Replacing Windows
Replacing windows yourself will save you money on labor, provided you know what you're doing. Professional tradespeople fetch a high hourly rate, and for a good reason. When you add labor cost to the cost of windows, your price jumps quite a bit. Usually, when you get a quote for new windows, it has the labor included in the price. The quote is for windows and labor. Knock out that labor cost and save yourself some money. This, in turn, increases your ROI. 
Purchase discounted windows. Finding windows on sale is the easiest way to get cheaper windows, but there is another way to get windows at a deep discount. If you take the time to contact window companies (it might even be worth talking to a place like Home Depot), specifically local companies that deal with new home builders, you can save some cash and increase your ROI. Here's how:

This works best if you are not in a hurry. There are times when a home builder will order the wrong windows or the window manufacturer will manufacture the wrong sized windows. If you keep in touch with them, you can purchase these windows at a reduced price. 
Manufacturers will run deep discounts on existing inventory of products that sit too long in their warehouses from time to time. These sales might not be advertised on a large scale, so unless you are a home builder or someone who keeps in touch with people in the business, you won't know about the sale and miss out. Learning who the window manufacturers are in your area and contacting them is crucial for this to work.   
Perhaps replacing new windows is not in your skillset. That's not a problem; you could check with your window installers to see if they would reduce the labor cost if you remove the old windows before they get there and have the work area clean and ready for new windows.  
Another thing you can do is offer to do the insulating between the window and the framed opening. This won't save you a ton of money but should be worth something! Doing this ensures space gets insulated, which may be improperly done or missed altogether if installers are in a hurry to get the job done. 
I think you get the point. Just find something you can do that the installers were going to do, and you should save yourself some money while also improving your ROI. 
Is it Worth Replacing Windows before Selling a House? 
There are different scenarios for replacing your windows before you sell a home. Once again, it would be best if you thought about the ROI of replacement windows in your area. Here are some reasons why you may (or may not) want to update the windows. 
Your local real estate market dictates that homes with new or newer windows tend to sell faster than homes with older windows. Perks like brand new windows might be what attracts the new owner of your home. 

Of course, you must factor in your home's other components when selling, as you are not just selling the windows. Talk to a professional and make sure replacing windows in your area (with your home's current condition) will help speed up the process. Make sense?

If you don't mind taking a hit on new windows' ROI because your profit margin in the home will likely increase because of it, then it's a great investment. If you have a lot of equity in your home, you might decide to invest in new windows. The return on your equity can more than makeup for being short elsewhere in the transaction over the years. 
These are a couple of excellent suggestions for you to consider. The only thing left to do now is to make your choice! 
What are Some Benefits to Replacing Windows Aside from ROI?  
Of course, replacing windows in your home adds other benefits besides an increase in value. The most obvious is the brightness and comfort new windows offer. A couple of other things that come to mind right away include:
Decreased heating and cooling costs. New windows will usually come in the triple pane, with some panels being filled with argon gas. Whether you have your windows filled with gas or not, they will provide much more R-value than your older windows. This means less heat transfer between indoors and outdoors. 
My favorite reason for changing out windows is increased soundproofing. Newer windows will help reduce outside noise better than older windows. The triple panes and thicker glass make a big difference where this is concerned.
Restoring Old Windows are a Preferred Option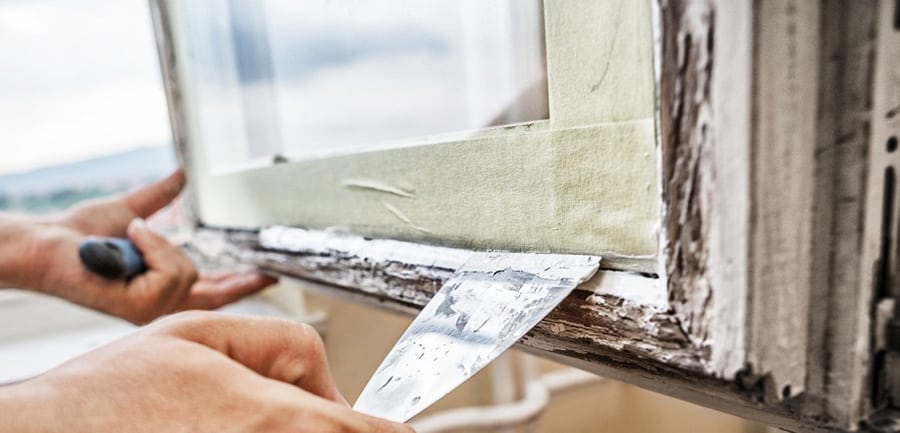 A lost art in old houses is old window restoration. Many old Victorian style houses have large beautiful windows. These windows would require custom order replacements that would be very expensive.
Trying to replace these large windows with off the shelf windows from a home store would require structural modification.
Alternatively, you can replace the single-paned glass with safety glass, which is thicker and has a higher R-value. Many contractors who specialize in restoration will re-glaze the windows, install window tracks, weatherstripping, new metal-braided sash cords, and install wood storm windows on the exterior.
These improvements make old windows operable and preserve the appearance, craftsmanship, and history of the home. Oftentimes, they result in a higher R-value than replacement windows making the home more energy-efficient than with replacement windows.
Restoring old windows in this manner can be done for about half the cost of custom replacement windows. Many home buyers place a premium on this work over replacement windows, increasing your overall ROI.
 Conclusion
In conclusion, replacing windows definitely increases your home's value. The return on investment will depend, however, on what you pay for the windows as well as what the real estate market in your area dictates at the time. There are several ways to reduce the cost of having windows installed if you follow the advice outlined in this article.  
Lastly, I would like to say that I personally feel you can't go wrong with replacing windows in your house, whether you are doing it for a quick sale or your own comfort while living there. Windows are an important component in your home and well worth the investment. Everyone's reasons (and financial situations) are unique, so you really must evaluate why it would be in your own best interest to replace your windows. 
Good luck in making your final decision, and hopefully, this article has helped make a choice a bit easier.