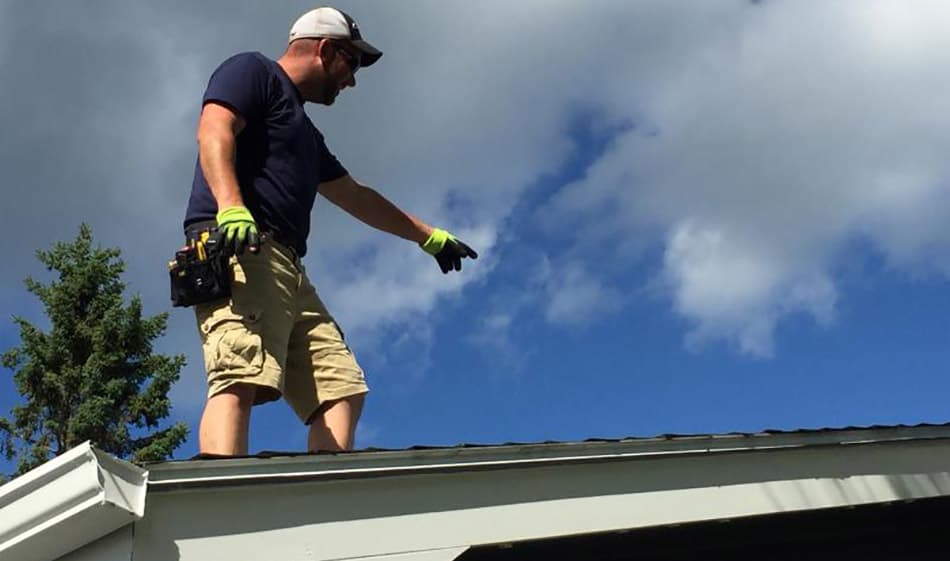 A common question I get asked often is how long does it take to do a home inspection? After conducting more than 6500 home inspections, let's explore this question.
So how long does a home inspection take? A home inspection takes 2 to 3 hours to complete. An experienced home inspector can thoroughly inspect a 1500-2000 square foot house in 2 to 3 hours. You can add 30 minutes for every additional 500 square feet of living space.
Do you need a Licensed Contractor? We can help!
Get a free quote from top-rated, screened, and licensed contractors in your area!
Many factors go into how long a home inspection takes to complete a home inspection. There is no one set answer, and every home inspection is different. Below we will explore some of the factors that affect how long it takes to inspect a house from start to finish. In this article, we will examine the following:
The home inspector's experience – It is recommended you select a home inspector who has performed a minimum of 100 fee paid inspections and has one year of experience.
The size of the house – The standard house is between 1500-2000 square feet. You should add 30 minutes for every 500 square feet of living space. So you should expect a 3500 square foot house to take approximately 3.5 -4.5 hours.
The condition of the house – The house is in pristine condition has less to document. Therefore it can be inspected in less time. A home with numerous defects will take considerably longer.
The age of the house – Older houses present unique conditions that take time to sort through thoroughly. Typically if a home is 75 years old or older, you should add 1 hour to your time estimate.
The number of systems in the house – Larger homes have multiple heating and cooling systems, water heaters, etc. and therefore take longer to inspect.
What type of foundation the house has – You should add a minimum of 30 minutes to your inspection time for homes with crawl spaces or basements.
Weather conditions at the time of inspection – Weather conditions can slow down, and inspection and depending on severity, could require rescheduling.
Interaction with the client, homeowner, and agent – Most home inspectors will review their findings and answer questions at the end of the inspection if the client is present. Depending on the number of issues and the inspection findings, this could take 30 minutes.
The report delivery time – Typically, you should expect the inspection report to be delivered within 24-48 hours. Through technology, some home inspectors are generating and delivering orders on-site.
How Much Experience Does the Home Inspector Have?
The home inspector's experience plays a significant role in how long it to complete the home inspection. When I first started as a home inspector 17 years ago, I would have to really take my time and analyze situations carefully because I lacked the experience to accurately see a problem and be able to diagnose the issues and causes accurately. As I gained experience, my inspection time greatly improved.
It is recommended that the home buyer research and choose their home inspector rather than letting their real estate agent select the home inspector. You can quickly locate a Certified Master Inspector® online. A Certified Master Inspector® is an experienced home inspector who meets the following qualifications:
Has completed 1,000 fee-paid inspections and/or hours of education (combined);
Has been in the inspection business for at least three years;
Agrees to abide by the inspection industry's most stringent Code of Ethics
Agrees to periodic criminal background checks; and
You can locate a Certified Master Inspector near you by visiting the Certified Master Inspectors Board Website at https://certifiedmasterinspector.org/members.
What's the Size of the House Being Inspected?
Generally speaking, a 1500-2000 square foot house in good condition can be thoroughly inspected in 2-3 hours. You can add an estimate of 30 minutes for every 500 square feet above that. It's not uncommon for a home that's 3500 square feet to take 3.5-4.5 hours to inspect due to the size and number of systems present.
What's the Condition of the House Being Inspected?
The house's condition is probably the most significant factor that affects how long it takes for a home inspector to inspect a house. Houses that require many defects to document, whether the repairs are minor or major defects, take a long time and can easily add an hour or more to the inspection time. I've inspected 2000 square foot houses in generally good condition in 2 hours, and I've also inspected similar homes in very poor conditions in 4 hours.
What's the Age of the House Being Inspected?
The house's age also has a bearing on how long it takes to inspect a home thoroughly: older homes, particularly those 100 years old and older, present very unique set problems. Dated electrical and plumbing systems require a comprehensive examination. Often in older homes, an inspector will find systems where partial updates have been improperly completed, which require correction.
A few examples of this are:
Modern Romex wiring connected to the outdated knob and tube wiring.
Numerous electrical subpanels or obsolete fuse boxes.
Rusted cast-iron piping and PVC piping improperly connected.
Galvanized piping connected with other types of piping like copper, CPVC, PVC, or Pex piping.
Improper structure repairs to floors, walls, or ceilings.
How Many Mechanical Systems does the House have?
Larger homes will often have multiple heating and cooling systems, water heaters, and many appliances. Larger homes will also commonly have detached structures such as swimming pools, spas, outdoor kitchens, etc., which add to the inspection time. It is not uncommon for homes in the 4000 square foot range to have three heating and cooling systems, two electrical panel boxes, and two water heater systems.
What Kind of Foundation does the House have?
If a home has a crawl space or basement, you can expect to add a minimum of 30 minutes to the inspection time. While access to the home structure is useful, it does present a unique set of challenges not present in slab foundation homes. In a crawl space, not only is the inspector examining the wood structure and foundation, the inspector is inspecting plumbing pipes, ductwork, electrical wiring, moisture levels, etc.
Weather Conditions at the Time of Inspection
Weather conditions the day of the inspection will affect the time it takes to perform a thorough home inspection. If it's raining or snowing, depending on the amount of rain or snowfall may jeopardize the inspector's ability to inspect exterior systems such as the roof, siding, doors, and windows. If the weather is bad enough, the inspector may need to be rescheduled.
Interaction with the Client, Homeowner, or Agent
While I always encourage a home buyer to be present for the inspection, I generally respectfully ask them to do my complete home inspection and hold their questions until the end, and we can discuss them.
Each home inspector has their set routine they use to examine the house. When a home buyer follows the inspector around and asks random questions, it can become a distraction and extend the inspection length. More importantly, it can cause your home inspector to miss something they usually would not miss because their routine was altered.
Often, I will spend as much as an hour going over every detail of the inspection with the home buyer after completing the examination. During this time, I can give them my undivided attention and answer any questions they may have that I did not address in my summary.
The Home Inspection Report and Delivery
In years past, it wasn't uncommon for an inspection report to take 24-48 hours to be delivered after the site visit. The days of snapping pictures, downloading photos, resizing photos, editing photos, and writing the inspection report in Microsoft Word are over for the most part.
Technology has advanced the home inspection industry to the point where it is expected that the inspection report can be completed on-site right on the inspector's smartphone or iPhone. Many of my inspection reports are now 90% complete before I even leave the property. Technology has allowed inspectors the ability to document repair notes and snap pictures as they conduct the examination.
Related Questions
Is the seller entitled to the home inspection report? In most cases, the home inspection report is the property of the home buyer. If there are repair recommendations, it is customary for the home buyer to share the inspection report with the seller only if a repair request is being made. The home inspector must receive permission to share the inspection report with anyone other than the home buyer.
Can a buyer walk away after the home inspection? After the buyer has received their completed home inspection report, the buyer will sit down and review the inspection report with their real estate agent. If the inspection report identified defects that need repair, the buyer's agent would draft a repair addendum to request the seller make the necessary repairs.
If the seller does not agree to the repairs and refuses to negotiate, the buyer can legally exit the agreement and get the earnest money refunded. The buyer can then walk away after the home inspection.
What will fail a home inspection? A home inspection is not a pass or fail grade. Although sometimes it can feel that way. Home inspectors do not perform building code enforcement and do not possess the legal authority to fail a home inspection. However, the home inspector will provide the client with a clear picture of the actual condition of the house, including information on the age of the mechanical, electrical, and plumbing systems.
HomeInspectionInsider.com is owned and operated by Hubert Miles is a participant in the Amazon Services LLC Associates Program, an affiliate advertising program designed to provide a means for sites to earn advertising fees by advertising and linking to Amazon.com. HomeInspectionInsider.com also participates in affiliate programs with other affiliate sites. Hubert Miles is compensated for referring traffic and business to these companies.