Most of the public confuse a building code inspector and a home inspector. Knowing the difference between the two and whether or not home inspectors interpret building codes can help settle disputes in real estate transactions.
There's a difference between home inspectors and building code inspectors. Building code inspectors examine and enforce local building codes for the city or county where they are employed. Home inspectors are private contractors that provide a visual inspection of residential houses and provide a written professional opinion of the home's overall condition.
Home inspectors have training in many areas of building construction. While many home inspectors are educated in building codes, they must not cite building codes or building code violations.
Home inspectors provide a non-invasive, visual inspection and produce a professional report to document deficiencies and safety concerns in the home based on Standards of Practice. Documented deficiencies are based on professional opinion and may vary between home inspectors based on experience and knowledge.
Building code inspectors are employed by local government municipalities and are empowered to enforce locally adopted building codes. Suppose a building code inspector cites a code violation. In that case, the inspector can issue fines, require that the violation be corrected, and can even, in extreme cases, condemn a house as uninhabitable.
While building code inspectors and home inspectors are similar in many ways, they are also very different. Let's look at how the two are similar and discuss how they are also very different. The knowledge used by a home inspector to write a home inspection report often comes from knowledge of the building code, but home inspectors are not building code enforcement officers.
Building code inspectors represent the local government and enforce current codes and ordinances concerning new residential and commercial properties. Home inspectors provide thorough condition inspections on new homes and existing homes concerning condition and workmanship. The following table illustrates the difference between a home inspector and a building code inspector: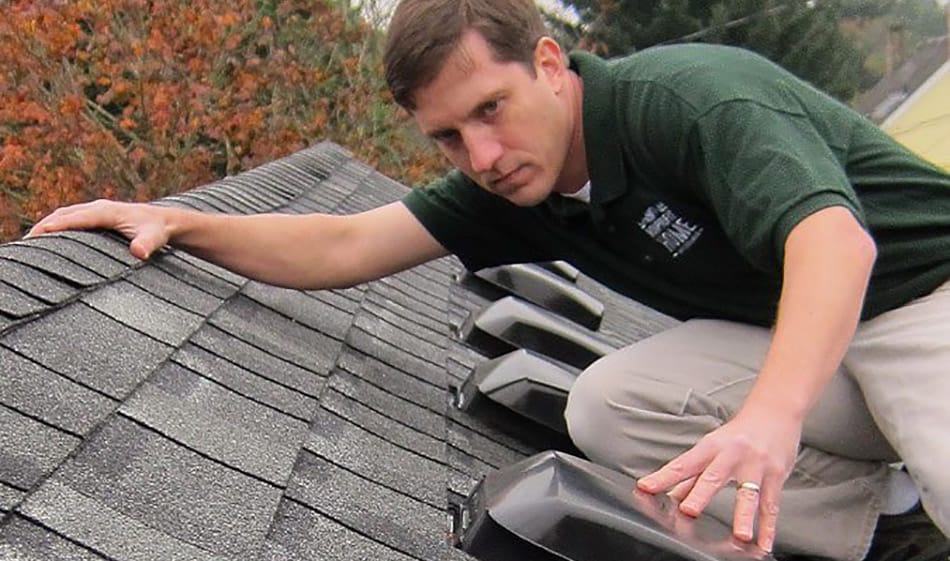 | Job Duty | Home Inspector | Building Code Inspector |
| --- | --- | --- |
| Clears open building permits | No | Yes |
| Employed by a Government Agency | No | Yes |
| Evaluates compliance with local codes and ordinances | No | Yes |
| Focus on new construction before drywall installed | No | Yes |
| Inspects finished homes for workmanship | Yes | No |
| Can issue Certificate of Occupancy | No | Yes |
| Can condemn a property | No | Yes |
| Evaluate homes for real estate transactions | Yes | No |
| Thoroughly inspect electrical systems | Yes | No |
| Thoroughly inspect plumbing systems | Yes | No |
| Thoroughly inspect mechanical systems | Yes | No |
| Thoroughly inspect mechanicals and appliances | Yes | No |
| Provides a written report with photos | Yes | No |
A home inspector will examine the accessible structural areas of the home during a home inspection and check the electrical, plumbing, and mechanical systems. If defects that require repair exist and verify the electrical, plumbing, and mechanical systems are in proper working order. The Standards of Practice requires an inspector to inspect:
Roof – including the roof-covering materials, gutters and downspouts, roof penetrations, and accessible roof structure.
Exterior – including the exterior walls, eaves, windows, doors, paved surfaces, vegetation, steps, porches, balconies, and decks.
Foundation – accessible areas of the foundation, including basements and crawlspaces.
Heating/Cooling – including the mechanical components and operation of heating and cooling systems using normal operating controls.
Plumbing – including the main water and fuel supply shut-off valves, the water heating equipment, all fixtures and faucets by running the water, all toilets for proper operation by flushing, all sinks, tubs, and showers for functional drainage, the drain piping, vent system, and drainage sump pumps with accessible floats.
Electrical – including the service lines, service mast, electric meter base, main service disconnect, service panels, switches, lighting fixtures and receptacles, smoke and carbon monoxide detectors.
Fireplace -including the accessible and visible portions of the fireplaces and chimneys, lintels above the fireplace openings, damper doors, cleanout doors, and frames.
Attic, Insulation & Ventilation – including insulation, ventilation, and mechanical exhaust systems in the kitchen, bathrooms, and laundry area.
Doors, Windows & Interior – including the doors, windows, floors, walls, ceilings, stairs, steps, landings, railings, and garage doors.
Some limitations do apply. You can read an entire copy of the Home Inspection Standards of Practice on the InterNACHI website at https://www.nachi.org/sop.htm.
The purpose of the home inspection is to identify defects that put you and your family at risk and provide you a written inspection report that outlines them. Those defects may or may not be in direct violation of the existing code. Some systems that are in working order today may have an existing code violation.
Since building codes are updated every three years, a system installed using one set of building codes may violate the current set of building codes. This is called "grandfathering." Once a system is installed to one set of building codes, it's grandfathered into the building code until a replacement is required.
How Building Code Inspectors Differ from Home Inspectors
The main difference is the legal power that building code inspectors have to enforce building codes and ordinances. Suppose a building code inspector finds a code violation. In that case, they have the authority of the local government to levy a fine, require the violation be corrected, and in some cases, condemn a house uninhabitable.
Building code inspectors generally only visit properties that have open building permits. They can also police job sites to verify that contractors have obtained a permit for work being performed.
Building code inspectors do not inspect homes for real estate transactions. Their primary focus is verifying that new home construction or renovated homes meet the local government's code requirements.
Building codes are updated every few years, but it's up to the local government to determine which codes they will or will not adopt. This can lead to an item being accepted in one location and being a code violation in another. Home inspector's standards of practice are uniform nationwide while building code inspectors standards are not.
Building codes mostly cover things like framing, plumbing, electrical, and mechanical before drywall is installed. Otherwise, the building code usually refers back to installation according to manufacturer specializations.
Often in new construction and renovations, most complaints have more to do with finished workmanship than a code violation. For more information on new construction home inspections, see our article New Construction Home Inspections – Common Problems & Building Defects.
So Should You Hire a Home Inspector?
Absolutely. Let's be clear. You should never buy a newly constructed house no matter how good it looks without having it inspected. Home inspectors represent you and your interest. Home inspectors can not force a property owner to fix or improve their home; however, they can prevent you from making a bad investment.
This information provided is intended to provide the client with the most information possible to make an informed buying decision. See our article 21 Reasons Why You Should Have a Home Inspection for more reasons why home inspections are necessary.
A home inspection report will list needed repairs as defects that affect safety and performance. Often these defects are code violations, although they're not referred to that way. It's all in the language used by the home inspector. Calling an item out as a defect allows the home inspector to identify needed repairs without the legality of citing building codes.
For example, if a home being inspected has outdated knob-and-tube wiring, even if it's in sound working condition, a home inspector will probably call it out as a defect. If a building code inspector were to inspect that same property, unless the home is undergoing active renovations that directly affect the outdated wiring, no code violation would be identified.
Remember, unless the home is new construction, it likely has some code violations because building codes are continually updated. What was legal when a house was built or last renovated might not be once the home is sold. A home inspector checklist will help you identify what home inspectors are looking for.
Related Questions
What should I pay attention to during a home inspection? The critical home inspection items you should be concerned with include:
the presence of a structural defect
age of mechanical equipment including heating systems, cooling systems, and water heaters
age and condition of the electrical system
moisture intrusion problems
items identified as health and safety issues
For more information on what a home inspection includes, see our Complete Guide: What a Home Inspection Does & Doesn't Include.
Should I attend the home inspection? Yes. Buyers need to attend the home inspection. This will allow your home inspector the ability to point out areas of concern directly. The home inspector will often offer valuable information that doesn't make it into the home inspection report, such as maintenance tips, repair options, and helpful advice on where systems are located in the home and how to operate them.
Can a house fail a home inspection? No, you can not pass or fail a home inspection. A professional home inspection is a visual examination of the current condition of a house. The home inspection does not assign market value. It is not a building code inspection, which verifies local building code compliance. A home inspector will describe the house's physical condition and indicate if defects exist and what systems and components may need repair or replacement soon.