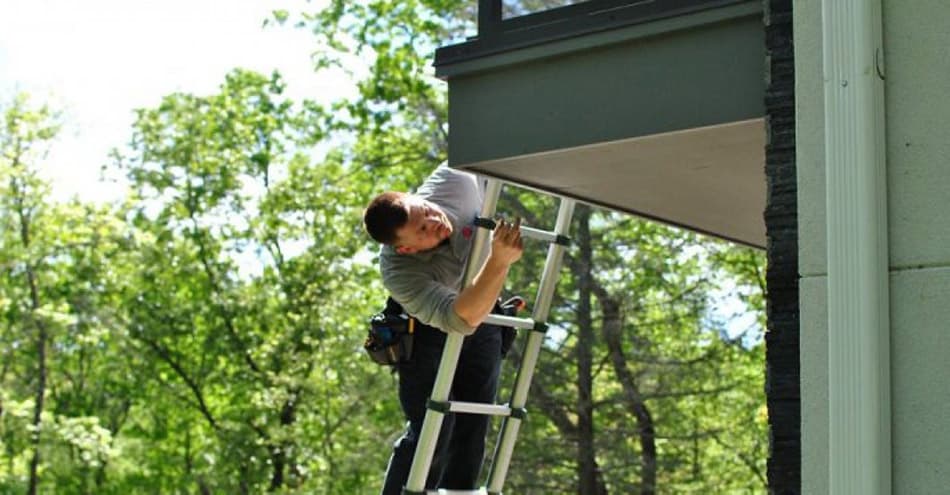 Nobody wants to spend a massive sum of their hard-earned cash on a property that's going to cost a fortune to repair. To avoid this, most people opt to conduct a home inspection of the property to determine that no glaring deficiencies are present before closing.
If you're about to purchase a home you may be wondering whats the difference between a home inspection and a structural inspection.
A home inspection is performed by a home inspector who inspects the structure, electrical, plumbing, HVAC, and the overall safety of the property. A structural inspection is performed by a structural engineer who provides an in-depth analysis of the foundation and structural integrity of the house only.
Do you need a Licensed Contractor? We can help!
Get a free quote from top-rated, screened, and licensed contractors in your area!
What I'm about to say may sound like a riddle but it's not. Here you go…
Some home inspectors are structural engineers, however not all structural engineers are home inspectors.
Allow me to explain. For most home inspectors, home inspections are their primary business activity. It's all they do. Some home inspectors have backgrounds in structural engineering.
However, most structural engineers do not perform home inspections as their primary source of income. Structural engineers perform structural analysis of existing and new construction homes and commercial properties. Structural engineers rarely visit a home site unless there is a glaring deficiency present that needs an expert analysis to correct.
Think of your home inspector as your family physician and the structural engineer as the internal specialist. Your home inspector can document a problem that exists as advise you whether or not you should seek out a structural engineer. It's the structural engineer who is the internal specialist that determines the best course of action to correct the problem.
Structural Inspection vs Home Inspection 
| | Home Inspection | Structural Inspection |
| --- | --- | --- |
| Cost | $300 – $500 | $600 Average – Typically $100 – $150 per hour |
| Carried out by | Certified Home Inspector | Residential Structural Engineer |
| What the inspection assesses | The overall condition and safety of the systems including electrical, plumbing, heating, and HVAC. This also includes a visual inspection of the visible structural components of the house. | The structural integrity and safety of the property's foundation, walls, floors, and roof. |
| Governing bodies/association | State Licensing, ASHI, or NACHI | State's engineering licensing board |
| Time taken to receive report | 24 – 48 hours | Up to 10 days |
Source: Thumbtack.com
No home is perfect, yet it's important to distinguish just how far away from perfect each home is, especially when it comes to its essential systems and structural integrity. The purpose of home inspections is to assure that you're not walking into any unwanted surprises with your new property and so that you can ensure your safety while you're living there.
For a more detailed look into home inspection safety issues, check out our article Common Safety Issues Found During Home Inspections.
Some homebuyers practice extra due diligence by hiring a home inspector and a structural engineer; however, it's worth considering since home inspections cost about $400 or more per inspection.
You shouldn't need to hire both a home inspector and a structural engineer unless your home inspector finds a structural or foundation defect that needs correction.
Although, the good news is that it may not be necessary to conduct both types of inspection (depending upon the age of the house and its condition).
You may need to hire both a home inspector and a structural engineer if:
Your home inspector finds a significant structural defect
You intend to renovate the home which will require structural changes
In this article, we will break down the specifics of each type of inspection and how the results can affect a home sale. Let's jump into it.
Home Inspection: The Basics
Let's start by looking at the most common of the two types of examinations, the general home inspection. In the home sale process, the home buyer will usually elicit the services of a professional home inspector so they can assess the property by performing a visual observation. 
The home inspector is looking for things that may cause the house to be unsafe, function improperly, or have major mechanical issues. For the most part, they aren't looking for cosmetic issues in the house.
Most home inspectors are licensed in the state they work in and certified under at least one of the home inspector's associations. However, some states still do not have licensing requirements for home inspectors.
Certified home inspectors have pledged to follow a rigid ethical code to ensure that each property is assessed as objectively as possible and that their clients rights are protected. 
In the USA, there are two leading associations that most home inspectors look for certification. These are NACHI and ASHI. Each home inspector must pay an annual fee and pass stringent examinations to be a part of these organizations. Home inspectors that are certified give themselves credibility and trustworthiness with their clients. 
To qualify for full membership with these associations, the inspector must pass a series of tests to validate their competencies, including examinations on ethics and standards.
Let's take a look at the two main associations:
ASHI (American Society of Home Inspectors)
ASHI was established in 1976 by a group of home inspectors who wanted to set out standards of practice to help build consumer awareness and increase the professionalism of their field.
Before ASHI existed, there was no such organization as the home inspection industry was in its infancy, which meant that the inspections carried out were largely subjective and without standards.
All ASHI members are required to abide by the ASHI Code of Ethics, which forbids home inspectors from taking an active part in the brokerage or sale of real estate, as well as the performance of repairs or maintenance on the homes that they inspect. Members also agree to report on each property in accordance with the ASHI Standards of Practice. 
The highest level of certification that a home inspector can achieve with ASHI is an ASHI Certified Inspector. To achieve this qualification, they must take the national home inspector exam, which is a 200 question/4-hour exam.
This exam is also used for home inspector licensing in over half of the United States. They must also submit a list of at least 250 paid home inspections that meet or exceed the ASHI Standards of Practice that they have carried out.
InterNACHI (International Association of Certified Home Inspectors)
NACHI was founded in 1990 and is the largest home inspector association in the world. They have over 16000 members in the USA and a total of 24600 registered members worldwide. 
They have an extremely diverse range of training and certification programs, with over 40 types of certifications that home inspectors can obtain with more than 700 hours of education available.
Their main ambition is to provide its membership with continuous education, online training, marketing services, as well as the knowledge, skills, and abilities they need to maintain competency and inspection excellence.
InterNACHI's highest level of certification is the Certified Professional Inspector. To achieve this rank, home inspectors must pass the InterNACHI online exam, which is free and open to the public. They must also pass a Code of Ethics and the Residential SOP online course while having at least one fee-paid home inspection or four mock inspection reports.
InterNACHI's training for home inspectors is second to none, with hundreds of hours of online video training from the top teachers in the industry.
What Do Home Inspectors Look For?
The standards of practice for each of the home inspector associations are similar as they both search for the same things when performing a general home inspection. Here are the primary things that home inspectors observe:
Evidence of water damage
Water damage is one of the most serious issues that can face a home. Whether water is penetrating through the roof or near the home's foundations, it will likely cause a whole host of issues to the property. This includes structural damage, electrical damage as well as issues with mold and rot.
Damage to the roof
The roof is one of the most important aspects of the home. It protects the property from the elements, helps keep the heat insulated in the winter, and keeps out pests. Home inspectors will look out for a sagging roof, leeks, issues with the drainage system, and any evidence that the roof looks like it's in need of replacement. Here is a list of common roofing issues found in home inspections.
Problems with the electrical systems
Electrical issues are one of the leading causes of house fires in the USA. Home inspectors will pay particularly close attention to any instances of faulty or hazardous electrics in the house. This could be in the form of exposed wiring, DIY wiring, flickering, buzzing or dimming of lights, and electrical appliances that aren't running correctly.
Problems with the plumbing systems
Home inspectors will look out for any evidence of faulty plumbing in the home. These types of issues are especially prevalent in older homes that have sub-par plumbing systems. Some typical issues to look out for are poor drainage, mold, rust, low water pressure throughout the house, and sediment build-up.
Problems with exterior aspects of the property
The home inspector will spend some time to assess the exterior of the property. This includes noting the vegetation such as trees and plants that are near to the house. If large trees are within 10 m of the property, this could be marked as a defect. The reason being is that trees with large roots can affect the foundation and structure of the property.
Another thing that home inspectors look out for is the gradients and overall landscape surrounding the home. If the gradient is negative, this could suggest that the home will have problems with water penetration due to excess water flooding down towards the property.
Insulation and ventilation issues
Part of the inspection will include assessing the insulation and ventilation of the property. This usually entails the observation of the home's HVAC systems to ensure that air is flowing through the property as it should. Inadequate ventilation can lead to problems such as mold and water damage.
Heating system failures
If you reside in a state where it gets cold in the winter, then the chances are that you're going to want to have a heating system that functions properly. The home inspector will ensure that these systems are functioning as they should and will report systems that do not operate or are deemed inaccessible.
Insect and pest infestations
Strictly speaking, it is not the home inspectors' job to check for pests. However, they are required to look out for any damage that is likely to have been caused by them. If left unchecked, pests can cause massive amounts of damage to a property, especially if they are termites or any other form of wood-eating insect.
Basic structural integrity assessments
The home inspector will inspect the foundation, basement, crawl space, and other structural components of the property. During the assessment, they will describe the type of foundation the home has and the location of the access to the underfloor space.
The only issues they will be able to report on include observed indications of active water penetration, indications of possible foundation movements, and observations of wood in contact with soil.
However, the home inspector is not required to "report on the adequacy of any structural system or component." They also can't offer an opinion about the adequacy of structural systems and components in the house; instead, they must inspect and describe the house's structural components and nothing more. 
If they believe that the home is in an adverse structural state, they will recommend a residential structural engineer to carry out a full inspection to assess and determine the home's structural soundness.
Structural Inspection: The Basics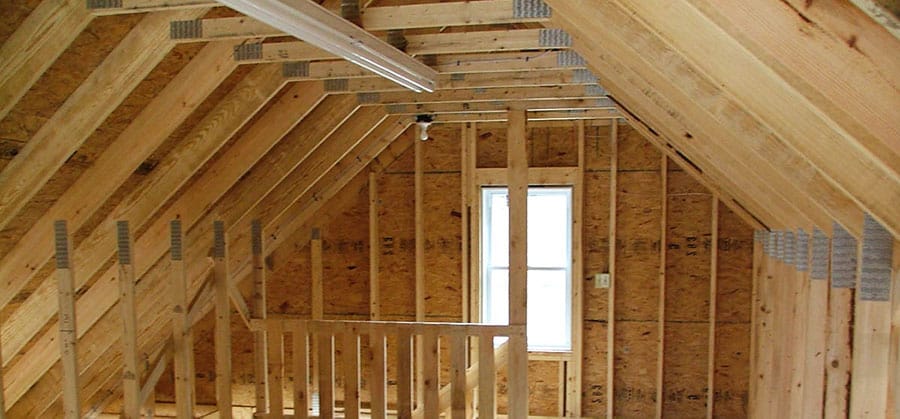 A structural inspection must be carried out by a specialized structural engineer who is licensed per your state's engineering licensing board. This ensures that you are receiving a qualified opinion on the property's overall structural integrity. 
For the vast majority of home buyers, a dedicated structural home inspection may be unnecessary. As the age of a property increases, so too does the likelihood of structural faults and failures, especially with the roof and foundations. The purpose of a structural inspection is to determine if the passing of time has caused any post-construction issues, defects, or distortion to the property structure. If you are buying a new home, you may be able to skip this type of inspection.
What Do Structural Engineers Inspect?
Foundation 
Problems with the foundation can cause serious structural failures and should be identified promptly. Engineers typically lookout for cracking in the foundation and any forms of rot or defects that compromise its integrity.
Roofing
While the roof is observed in general home inspections, a structural engineer will focus more on its structural integrity and determine whether there are any defects. Sometimes it can be hard to determine the overall health of a roof, which is why it's important to consult the opinion of a certified structural engineer.
Severe cracking
Cracks can indicate that there is a serious structural failure within the property. However, this all depends on the type of crack, and it's severity. Some cracks are purely cosmetic, that's why it's important to hire a specialist to determine whether these cracks are benign or are indicative of something more serious.
Sloped floors
Sloping floors are usually caused by the bending of the wooden joists that hold up the floor structure. While a small amount of bending is natural in aging homes, excess bending could point towards a more significant problem. 
Bowing, leaning, or bulging walls
Similarly to sloped floors, uneven walls are usually indicative of structural problems in the house. If these issues are left unchecked for a prolonged time, they can cause substantial damage to the home, resulting in a wall collapsing.
As a home buyer, it's worthwhile paying the extra money to hire a structural engineer to assess the property. Not only will this ensure that it's safe for its inhabitants, but it could also save you a ton of money in repairs.
Structural damage requires some of the most expensive and time-consuming repairs that you can carry out on a property. For example, a roof replacement usually costs anywhere from $10,000 to even $30,000+. Such repairs could potentially be avoided for the sake of a $600 bill for a structural engineer's report.
Buyers Inspection and Sellers Inspection
During the process of a property sale, there is usually a buyers inspection and a seller's inspection. As mentioned, the buyer's inspection is carried out after an offer has been made for the home, but before the closing of the sale. Once the home inspection has been carried out, the buyer can renegotiate the terms of the sale, depending on the results of said inspection. 
A seller's inspection, otherwise known as a pre-listing inspection, is carried out by the homeowner before it is listed on the market. Some sellers choose to do this to prepare their property for sale as it ensures a smooth and easy process.
This also gives them the chance to repair any issues that arise from the inspection, which should subsequently save time in the closing stages of the deal. It also helps to prevent the homebuyer from renegotiating the deal due to unexpected faults that appear on the inspection report. 
However, it is worth noting that once the inspection has been conducted, the pertinent findings must be disclosed on the seller's property disclosure. This does not mean the seller has to divulge all the home inspection findings.
Final thoughts
While a general home inspection covers the vast majority of issues that crop up in a house, it will not provide an in-depth report on its structural integrity. The only way to receive such a report is to hire a licensed structural engineer who will conduct a full structural assessment.
For the most part, homebuyers should carry out both types of inspections to get full reassurance that the property they are buying is as they expect it to be. However, it is perfectly fine to skip the structural inspection if the property isn't too old, and the general inspection didn't highlight any potential issues.
For a list of home inspection red flags see our article 10 Red Flags That Can Cause a Home Inspection to Go Wrong.
Also in 7 Major Home Inspection Issues Home Inspectors Report, we look a 7 of the most common major issues found in home inspection reports.
HomeInspectionInsider.com is owned and operated by Hubert Miles is a participant in the Amazon Services LLC Associates Program, an affiliate advertising program designed to provide a means for sites to earn advertising fees by advertising and linking to Amazon.com. HomeInspectionInsider.com also participates in affiliate programs with other affiliate sites. Hubert Miles is compensated for referring traffic and business to these companies.