Many people get a home inspection after the seller accepts their purchase offer. Depending on the circumstances around the property you're looking to buy, it may be advantageous to have the home inspected before making a formal offer.
Let's consider the question: Can I get a home inspection before making an offer on a home? Yes. In some circumstances, you can have a home inspection before making a purchase offer if the seller agrees to the inspection. Having the home inspected before making the offer will enable you to make a fair offer with all available information.
However, this may not be a wise financial decision. A significant factor to this question is the type or known condition of the home you are considering to buy. For example, if you know a home will be auctioned off on a specific day, or the house is in foreclosure and has no real interest from the general public, having a home inspected before placing an offer is a good idea.
On the flip side, if the home appears in good condition and there is interest from other potential buyers, then making your purchase offer contingent on the home inspection should be just fine. Let's look at the advantages and disadvantages of both.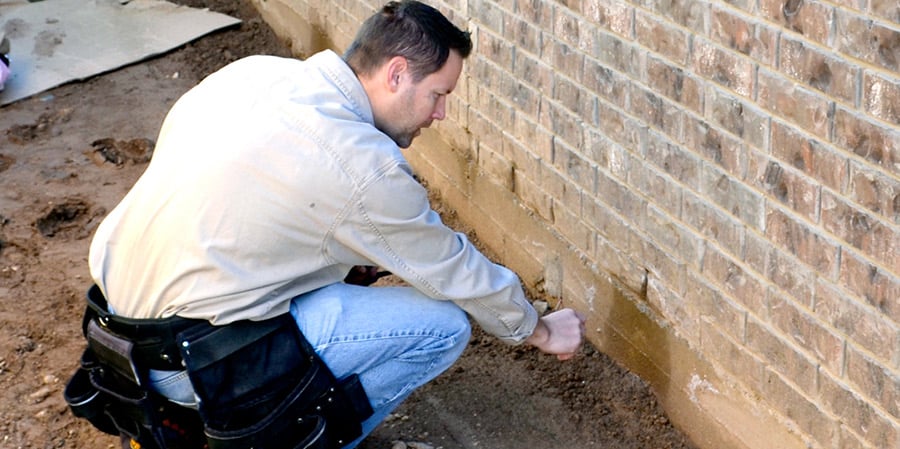 Advantages of Having a Home Inspection Before Making a Purchase Offer
Before we look at the benefits, you should understand and consider having the home inspection done before making your offer has risks. You risk losing the money spent on the home inspection if you decide not to submit an offer to purchase, or the seller could reject your offer to purchase.
The following situations are good candidates for having a home inspection before making your purchase:
You are bidding on a home that's up for auction. Homes with a set auction sale date allow you time to collect as much information as you can before bidding on the property.
You are offering on a foreclosure home, "As-Is." Many banks often sell foreclosed homes in as-is condition and will not do any repairs. The houses are vacant and may not have utilities on, but the information from the home inspection can still help you make an informed decision.
Offering on a listed home that states sold "As-Is." Homeowners in financially bad situations or family heirs will often sell a home in as-is condition because they either don't want to or can not afford to repair the house.
Offering on a listed home, the disclosure describes mechanical systems as "Unknown." This is a common situation with family heirs who've inherited a family home or out-of-state owners who haven't seen the property for an extended time.
You are offering to buy a home owned by a family member. If a family member is selling a home, they will likely allow you the freedom to conduct a home inspection with little resistance. It could benefit both parties if they can sell a home to a family member.
I am offering to buy a home you are currently renting. You are now renting if the landlord has offered to let you purchase the house. Inspecting before submitting an offer to buy would be a good idea.
Having a home inspection before submitting an offer to purchase will allow you to collect as much available data as possible and fully disclose the home's condition. This data will enable you to make a formal offer that aligns with the home's value. If the offer is declined, you may still counteroffer within a dollar amount you are comfortable with based on the house's condition.
Homes in the above scenarios are less likely to have a purchase offer before you collect the data you need to make an appropriate purchase offer. This will allow you to negotiate confidently and make a fair purchase offer.
Disadvantages of Having a Home Inspection Before Making a Purchase Offer
Several disadvantages to having a home inspected before making a purchase offer exist. The majority of the homes on the market are in generally good condition. Most people take pride in ownership and take good care of their homes. You are safe in these scenarios to make a purchase offer contingent on the home inspection, as this shows the seller that you're serious about purchasing the property.
Without a formal purchase offer, there is a good chance the seller may sell the home to another buyer. Other buyers may see your interest and sweep in to make a purchase offer leaving you out both the home inspection cost and, more importantly, the house.
There is no guarantee you'll be able to reach a purchase agreement with the seller. The seller may reject your offer holding out for other potential buyers if the home has been listed for less than 30 days or if the seller is in no hurry to sell.
You and the seller can negotiate a purchase price and get a formal offer accepted, allowing a home inspection contingency period to get a home inspection done. If the home inspection discovers defects, you and the seller can re-enter negotiations after the inspection.
Should I Do My Own Home Inspection?
Performing a home inspection on your own is not recommended. A skilled home inspector takes specific training in many trades, including construction, electrical, plumbing, heating and cooling, roofing, and much more. Successful home inspectors have years of experience and training. Unless you have experience in construction and a general understanding of building materials and techniques, you should always hire a home inspector.
However, if you decide to examine the home yourself, you can download a free home inspection checklist to help guide you. You can download the HUD inspection checklist at HUD.gov. We also offer a DIY home inspection checklist with a free PDF download to help examine a potential home you'd like to buy. Your inspection cannot be used to negotiate repairs, but it will give you a better examination of the home's condition.
A home inspection checklist like the one above is a simple form that will prompt you to look at all the areas a standard home inspection covers. To use a home inspection checklist, you'll need to print the form and take it with you to examine the house. You can purchase some necessary inexpensive tools, such as a flashlight and an outlet tester from a local store like Walmart or Lowes, to assist you.
If anything unusual is found, you should immediately hire a licensed home inspector to thoroughly review the house. The home inspection checklist should never be used to replace a licensed home inspector, and you should always hire a home inspector if you are under contract to buy.
Related Questions
Should I get a home inspection before selling my house? Yes. Having your home inspected before listing it for sale allows you:
To fix minor defects often for less money.
Provide buyers with documentation to verify the information on the property disclosure.
Give your home a competitive advantage in the marketplace.
Shows the owner has pride in ownership and due diligence.
We have a list of seller's home inspection tips in our article 35 Seller Tips to Prepare for Home Inspection Day.
Who inspects a house before buying? A home inspector can inspect a home before buying it. You can also hire a general contractor or a structural engineer to inspect a home. Whomever you hire to inspect a home you buy should be licensed and insured.
What to know before making an offer on the house? Before making an offer to purchase a home, you should seek the advice of a licensed Realtor. Realtors can provide you with data on the area you want to buy in, and data on recent home sales in the neighborhood. You should also ask to see a copy of the home's utility bills and if the home is a part of a Homeowners Association.
What should a seller do before a home inspection? One of the best things a seller can do before a home inspection is to remove clutter from home. Ensure the inspector can access all the mechanical systems, including the water heater and the heating and cooling systems. Replace blown light bulbs throughout the house and change the batteries in the smoke detectors if needed. Provide service records if available.