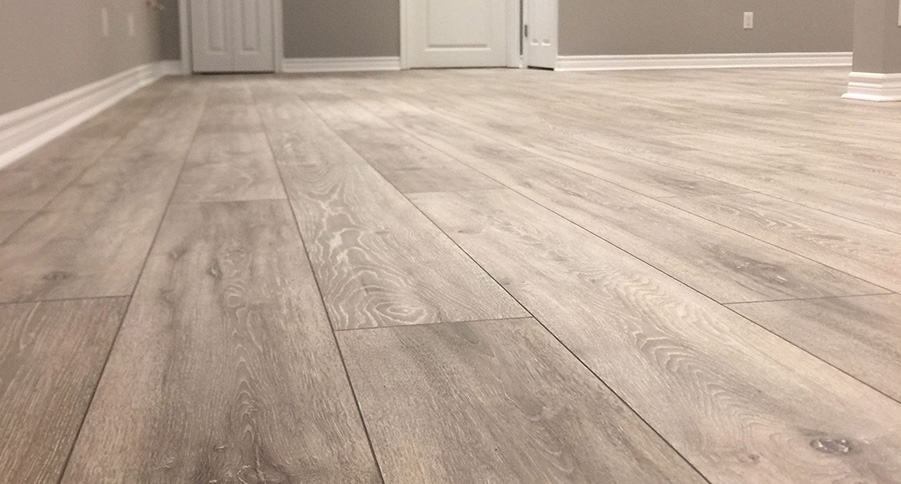 When searching for a floor for your home that fits your needs best, one of the first things you will look up is the advantages and disadvantages of what each flooring provides. Whether you wish to get real stone, wood, carpet, or even vinyl plank flooring, it is imperative to know what you can expect from each one. 
So the question we will be going through today is, what are the pros and cons of vinyl plank flooring? 
There are numerous strengths and weaknesses. Vinyl plank flooring is one of the best floors to get due to its durability, easy installation, and how it looks similar to hardwood. One of the essential qualities is vinyl plank floors do very good at being waterproof. However, some negatives of vinyl flooring are fading in the sunlight, can be hard to uninstall, and is not suitable for the environment. 
Do you need a Licensed Contractor? We can help!
Get a free quote from top-rated, screened, and licensed contractors in your area!
Although there are gains and losses in every flooring you will get, vinyl plank flooring is one of the best to purchase for numerous reasons. At the end of this article, I am confident that you will have your mind made up whether it is worth getting vinyl plank flooring or not for within your home. Now let us go more into detail on what I mean down below.
What Is Vinyl Plank Flooring?
First and foremost, one must answer the question of what IS vinyl plank flooring? Simply put, it comes in long and narrow planks instead of square tiles. However, there is a couple of vinyl plank flooring to consider. Here is a rundown of what each one is:
Luxury vinyl plank (LVP): LVP is made with extremely tough material, therefore being one of the best floors to get. They are made out of multiple layers, making them an excellent choice if you have a household full of children or animals. Overall, they have many benefits and qualities to them, making it a perfect choice in flooring.
Rigid core vinyl plank (SPC): SPC has all of the same qualities above. The main difference is that rigid core is a click-type installation and does not require anything to be glued down, making it extremely easy to install and has become very popular over the years.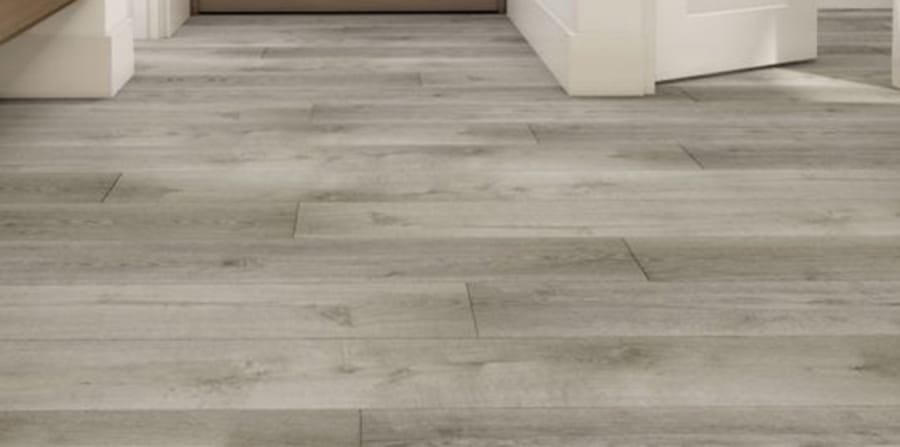 Pros Of Luxury Vinyl Plank Flooring
First and foremost, let us get to the pros before reaching the cons. In my personal opinion, the pros heavily outweigh the cons but see for yourself why this is down below. 
Looks Remarkably Similar To Hardwood
One of the best things that vinyl plank flooring has available to us is that it looks very similar to hardwood. Many professionals have a hard time knowing the difference between real wood and vinyl plank flooring at first glance.
With that being said, this is a huge reason why vinyl plank flooring is trendy as of now. Many homeowners may not be able to afford hardwood or do not want it in their homes due to specific reasons, such as not being waterproof or the maintenance that has to happen every few years on the hardwood. Having easier flooring to maintain is one of the best options available out there. Still, we will get to that in just a moment. 
Luxury Vinyl is Extremely Affordable
Most people looking to make a profit on homes installing vinyl plank flooring are going straight on price. If you went with a traditional hardwood flooring option, you would spend at least two times as much for the same quality product. The only discernible difference between hardwood and vinyl plank flooring would be how hard the material is and how well it holds up to the traditional family.
Vinyl plank flooring is very family-friendly because of the base material. It is very forgiving on hard falls, tumbles, spills, and accidents that the growing family always experiences. Simply put, you can expect to spend anywhere between roughly $2 to $5 per square foot with vinyl plank flooring.
It's Affordable, But Does Not Look Cheap
On top of vinyl plank floors looking the same as hardwood floors, they do not look cheap. This makes vinyl plank flooring even more of an excellent addition within your home. These floors can mimic every piece of hardwood that has ever been made possible, and even more than that.
Since vinyl flooring uses a photogenic layer for its planks, you can customize the way your floors look. If you wish to go retro and have all neon flooring? No problem. The only limit is what you can imagine to come up with stunning and creative floors. Just know this will more than likely add more of an expense, but if it is worth it to you, I say go for it!
Durable Floors Stands Up To Kids and Pets
Alongside being affordable, most vinyl plank flooring can last anywhere between 10 to 20 years if maintained properly. The flooring's durability comes with its ability to withstand how much wear-and-tear a typical family can produce. This is including anything from small children to pets and the weight of increasingly heavy furniture.
Ensuring that you keep up with the clean environment and not allowing moisture to fall on will let you know that the product lasts for as long as possible. This is again going to be that 10 to 20-year mark or somewhere in that area. 
Resists Scratches, Dents, and Dings
Vinyl plank flooring is very much less susceptible to being scratched. This goes along with being durable, but the reason is the wear layer the company provides. Vinyl plank floors are made up of multiple layers for better protection over the floors.
The first layer is the wear layer, which makes it both durable and helps with scuffs that may have occurred if you were to have hardwood floors. There are different thicknesses for the wear layers, usually 6, 12, 20, and 28 mils. 
Just note that the thicker, the better. However, commercial properties should typically get a 28 mil due to heavier traffic, whereas homeowners should consider getting the 12 or 20 mil. I suggest that if you have a lighter traffic home, a 12 mil will do the job, whereas a 20 mil wear layer will be much more durable in a busy household.
Known For Its Waterproof Qualities
Another remarkable quality about vinyl plank flooring is its ability to withstand water or water resistance. It makes for great placement inside small children's rooms and your kitchen, where you might frequently experience spills and other mishaps. However, you might want to reconsider using it somewhere, such as in a bathroom, because that would be more fitting for vinyl plank flooring.
The difference boils down to what kind of cosmetic products you want for that area, but the definitive difference will be merely aesthetic. They're both going to be water-resistant products that can withstand the test of time, as well as whatever water exposure, maybe in the area. 
Does Not Need An Underlayment
Many floors need underlayment to keep moisture out between the subfloor and the flooring and itself. However, vinyl plank flooring does not need this—the reason is that they come with an underlayment on the planks themselves.
On the contrary, this does not necessarily mean that you cannot have one if you wish to have an underlayment. There are many specific underlays specifically geared towards vinyl plank flooring. Just make sure you find one that suits your needs and your floorings needs. 
Even Novice DIYers Can Install Luxury Vinyl
In short, vinyl plank flooring is one of the most straightforward installations you can do, especially if you are going with the floating floor system. Although there are many steps, the most important thing to make sure is that you leave a 1/4th of an inch between the floors and the walls to ensure no buckling occurs later. 
If you choose to do it yourself, make sure to look at all of the instructions beforehand to ensure the proper precautions are made. 
Messes Are Effortless Cleaning Up 
One of the best qualities of vinyl plank flooring is the simple fact that it is effortless to clean up. All you need to do is a quick sweep every day with either a broom or mop 2 to 4 times a month with apple cider vinegar or vinyl-safe cleaner to ensure a more refined finish.
One of the better ways to maintain cleanliness is to buy a Swiffer or Libman to make your own cleaner. If you wish to go this route, how to make the solution is by adding 1/4ths of apple cider vinegar, 3/4ths of water with a few drops of dish soap to ensure a much more clean finish. Not only is it better for the environment and the floors, but making this mixture is extremely affordable.
Can Be Removed Then Reinstalled
Since many homeowners decide to loose-lay their floors or use the floating floor system, vinyl plank flooring can be removed and reinstalled again with this system. Although these floors are relatively inexpensive, they can save you even more money in the long run.
This is because the pieces are laid out instead of being glued down, making them extremely easy to pick up out of the subflooring. If you are worried about them not staying on the floor, know that it is much harder to move on the ground due to their underlayment beneath the planks.
Luxury Vinyl is Comfortable to Walk On
Vinyl plank flooring is not carpet, but it will do very nicely on your feet. Thanks to the underlayment installed underneath each plank, your feet will be the best part of your body that will benefit from the flooring the most. 
One thing to mention is that if you choose to have concrete as a subfloor, it will be best to install underlayment for better protection over your feet, but this is still deemed unnecessary. Not only this, an underlayment retains potential moisture from the concrete to the floor to enter as well as keeping the flooring even if the subfloor happens to be uneven.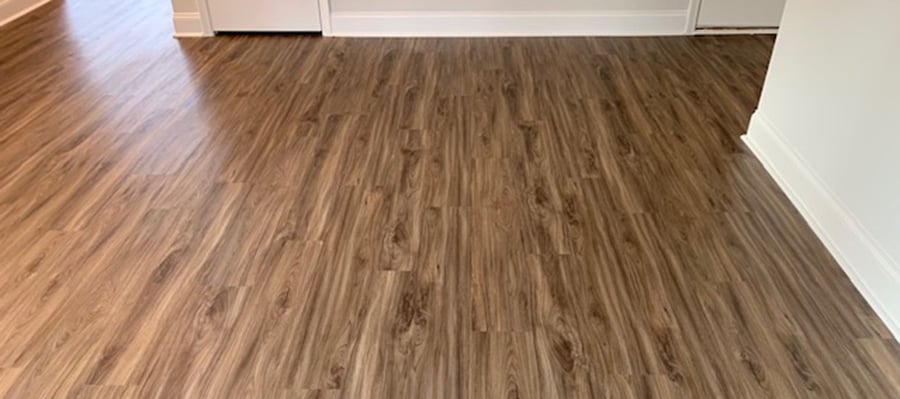 Cons Of Luxury Vinyl Plank Flooring
Most of everything good always has something negative to them, especially when it comes to different home appliances brands. There are some things that homeowners may not be looking for in a certain flooring-type, so we must go over all of the rights and wrongs of vinyl plank flooring. 
Fading Can Occur In Direct Sunlight
Over the virtue of time, vinyl plank floors are known to have faded in the sunlight. This news is most certainly one you do not want to hear. Some vinyl plank flooring companies offer UV ray sun protection, but even the provided shielding is not good enough given enough time, but it certainly does help.
Although this may be an issue later on in its lifetime, it does not necessarily mean that it can be redeemable in some aspects. There are a few things that you can do, such as:
Put large rugs in front of large windows.
Place large furniture where the sun will hit the most.
Install blinds and curtains in your windows.
Keep the blinds closed.
Not Good For The Environment
The biggest problem that vinyl plank flooring has is the simple fact that it is not suitable for the environment. The reason being is quite a few reasons. The first reason being that vinyl plank floors are made up of heavy-duty plastic called PVC, or polyvinyl chloride. PVC is essentially a synthetic thermoplastic material that is used in many products within your homes, such as pipes, wall coverings, and sidings of the doors. 
Why is this dangerous, you may ask? Because it causes a lot of harm to humans, such as weakening the heart muscles and may develop heart rhythm muscles. However, you can look for vinyl plank flooring that contains non-toxic brands. If you are unsure which route to take, I suggest looking into Cali Bamboo, which is known for its green products, or Mannington's, which is certified as a low-VOC vinyl flooring. 
You now may be wondering what VOCs are. This stands for volatile organic compounds, which discharges gasses into the air after initially being installed and can last up to months after installation. This is not good, especially for those people who have asthma or respiratory issues.
Luxury Vinyl is Hard To Recycle
On top of having heavy plastic and containing toxic gasses, it is tough to recycle vinyl plank flooring. Just note that it is possible but rare to do. Because these floors are not reusable in the long run, this can cause a massive issue in the environment, causing more landfills to happen, especially as time goes on. 
In the most recent years, the entire world has been working together to make the environment a much safer place by eliminating many unauthentic products within our home. Something vinyl flooring companies can work on is making them more environmentally friendly. Although they have many excellent qualities, you must ask yourself if it is worth getting due to this very issue.
Many homeowners do wind up still recycling their vinyl floors, making it anywhere between 50 to 100 million pounds of vinyl being recycled. However, each year's recycled material only makes it only 1/3rd of 1% of PVC building materials produced each year. Check to see if your region has PVC recycling available, as they do not offer it everywhere due to it not being a steady flow of profit. 
Luxury Vinyl May Be Hard To Remove
With there being two types of vinyl flooring in terms of putting them in, one is by being a floating floor system and the other using adhesive, there is only one installation that is hard to remove.
Assuming you use adhesive to install your flooring, this can make it extremely difficult to uninstall. The glue you used is more than likely heavy-duty, making sense as it is not easy to pull up.
If you are wondering what the best way to pry up vinyl plank flooring, here are some quick and easy steps to show:
Using a utility knife, make a deep cut into the center of the floor, and create an opening with a putty knife.
With the metal blade part of the floor scraper, you will then insert it into the floor and make a 30-degree angle from the floor. Then, force the blade into the opening between the plank and the subfloor. 
Lastly, grip the end of the plank with your hands to take it out of the floor.
Keep doing this with the floor scraper while ensuring not to dig too deep into the subfloor, as this may damage it. 
With vinyl planks that are hard to get out of, it is best to use warm water to soften the adhesive to pull them up. 
May Get Dented From Heavy Furniture
As we have learned earlier, vinyl plank flooring is extremely durable, but that does not change the fact that it can still get dented in some facet. This is mostly due to heavy furniture or appliances. 
As we learned earlier, although vinyl plank flooring is extremely durable, it can still make an indentation in it. I have vinyl plank flooring and have noticed that there are dented spots under the stove and heavy furniture, such as the couch or recliner, so beware of those things before purchasing.
That said, there are a couple of ways to remedy this issue, but know that if it does not work or the dent is too bad, it may be time to call your contractor, replace the entire plank, or keep it the way it is. 
FIRST WAY:
Properly clean the area with soap and warm water. 
Heat the area with a blow dryer. Make sure it is not too hot.
Roll it out with a seam roller.
SECOND WAY:
Clean the area with soap and warm water.
Heat a clothing iron on the cotton setting.
As the iron heats up, grab a towel, damp it up, and then place it over the dented area. 
Afterward, take the iron and hover it over the towel covering for roughly 2 to 3 minutes. Make sure not to place it directly on the towel.
Luxury Vinyl Can't Be Repaired Or Refinished
The majority of the time that vinyl plank flooring is damaged can be because the floors were somehow scratched. The scrape could have been anything, ranging from a nail that fell or moving furniture without any pads underneath.
The downfall to this is that it cannot be repaired if the scratch is deep enough and will need to be replaced altogether. Nevertheless, there is a way that you CAN improve the floors if the scuff that was made is not as bad as it seems. Here is how:
First, use a mixture of soap and warm water, then clean the floor thoroughly. For deep cleaning, use a sponge to get the nitty-gritty out. Ensure the entire floor is clean with soap and water, then allow it to dry before anything else.
Gently sand the scratched area with 320 grit sandpaper, then finish it off with 500 grit and 800 grit for a smoother finish.
After making sure the area is soft and smooth, wash it with soap and water again, then allow it to air dry before moving onto the last step.
In this final step, you will wax the floor with a buffing agent or car wax. Use a soft cloth to buff the waxed area for a shiny finish. It is important to note that you will have to reapply the wax every few months as it wears off in the flooring area.
Material Quality Can Be Inconsistent
There are many vinyl plank flooring companies out there, and some companies or just not very good. This may be due to a lack of quality or how they make their floors specifically. It is imperative to ensure you do your research before buying any vinyl floors, ensuring you are getting the best quality possible. I have Shaw and do not have any issues with it. I love how durable and easy to clean they are. 
It is crucial to do your research before buying any vinyl floors. Some of the best quality flooring out there aside from Shaw are COREtec and Mohawk.
Luxury Vinyl Is Not The Real Deal
Although some people may prefer vinyl plank flooring over hardwood, the fact remains the same: it merely is just not the real deal. They may look and feel natural, but this will never change. Not only that, but vinyl plank floors do not last NEARLY as much as hardwood does, which can last up to a lifetime with proper protection and care. 
However, there are many ways you can continue to keep your floors in top-notch shapes, such as:
If possible, create lower traffic. Some households may not be able to do this due to being extremely busy, but don't worry, there are other ways. 
Clean up spills reasonably quickly. Although vinyl flooring is waterproof, it does not necessarily mean that water can slip through the cracks, causing mold to form underneath the planks themselves. One way to avoid this issue is not allowing the small pool of water to linger on top of the floors.
Sweep up dirt, grime, and old food. If food gets older, it more than likely becomes hardened, leaving a higher chance of potential scratches available due to these things. As mentioned previously, a quick sweep once a day is more than enough to keep the floors in better shape.
Keep furniture pads underneath any appliances or furnishing.
When moving furniture, lift the heavy-duty movable items off the floor. 
Use a cleaner specifically designed for vinyl plank flooring.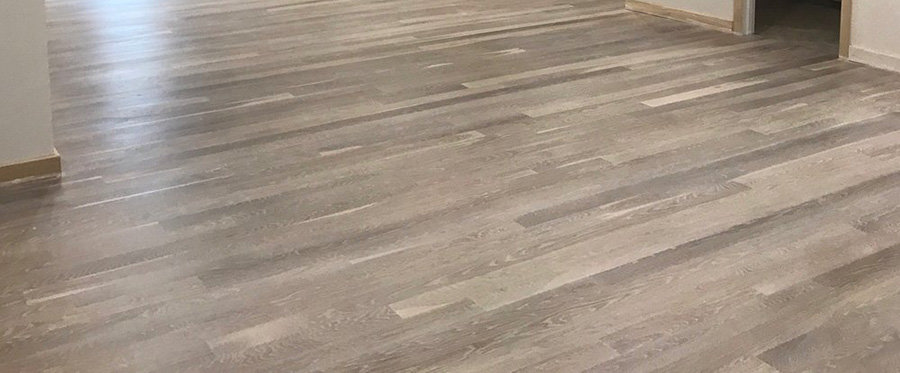 Similar Questions
Can You Put Heavy Furniture On Vinyl Plank Flooring?
Yes, you can. A single vinyl plank can hold up to 500 pounds in weight, so you can go with the reassurance that if you wanted to place a new refrigerator, there should be no issues doing so. Again, remember that it may be best to lift the heavy appliances while moving them instead of wheeling them in. However, if your floors are glued down, it should not be much of a problem in this case. 
Can You Use 2 Layers Of Underlay Under Vinyl Flooring?
It is not recommended to use two layers of underlayment beneath vinyl plank flooring. We say no to two pads because it can hinder the locking system due to it being too soft. Since vinyl plank floors have an underlayment installed beneath them anyways, it would be much better to only use one pad beneath the surface instead of multiple layers.
Conclusion
Overall, there are many advantages and disadvantages of vinyl plank flooring. In summary, vinyl plank flooring's main qualities are waterproof, looks very similar to hardwood, and can withstand a hefty amount of bruises. Some of the negative attributes are that it is not real hardwood, not good for the environment, and inconsistent quality. Make sure to do all of the research required before purchasing the best vinyl plank flooring before going forward. Now that you know all there is to see, you can go with the confidence of knowing if these are the floors for you or not! 
HomeInspectionInsider.com is owned and operated by Hubert Miles is a participant in the Amazon Services LLC Associates Program, an affiliate advertising program designed to provide a means for sites to earn advertising fees by advertising and linking to Amazon.com. HomeInspectionInsider.com also participates in affiliate programs with other affiliate sites. Hubert Miles is compensated for referring traffic and business to these companies.