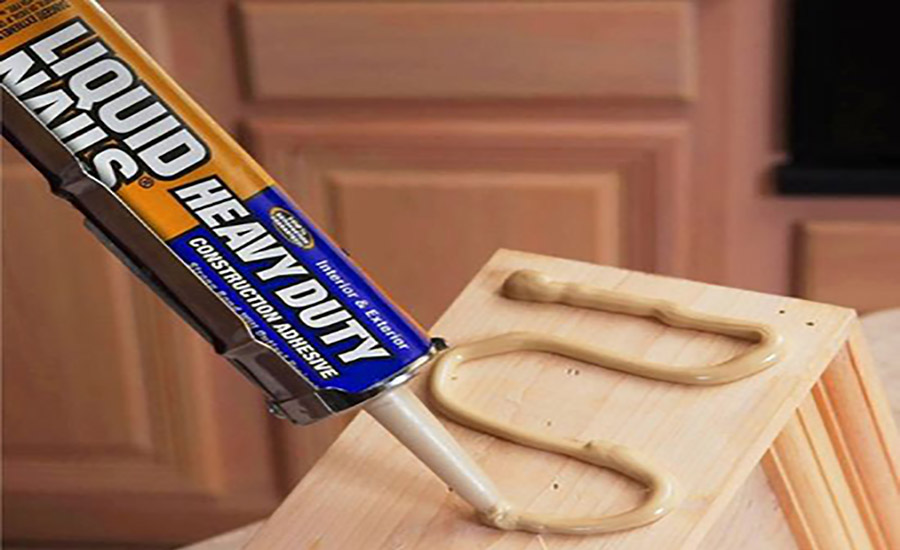 What are liquid nails used for, and what are they exactly? When would you ever require them for your work? If you've ever wondered about these questions, don't worry; we've got you covered. 
Before you start working on any repairs, it would help to consider wall and floor finishings. For instance, it has become a trend nowadays for people to have tiles in their kitchen and bathrooms. If you want to achieve practical work in such cases, you should use efficient glue. 
There is no argument that liquid is a critical product on the market that you can use to achieve such functions. Its reputation and usage are on the rise in the world today. 
If you're here to understand more about liquid nails and how to use them, keep reading through this guide. 
What Are Liquid Nails?
Liquid Nails is a low-solvent, high-strength, heavy-duty construction glue designed to give professionals and do-it-yourselfers superior adhesion and a longer working period.
If you have ever applied the old recommendation of laying tiles, especially ceramic ones, there is a high chance that you understand more about cement-based adhesives. The old recommendation involved fasters that functioned efficiently and offered excellent results for a longer time. 
However, people encountered some challenges, like filthy rooms, large quantities of dust, and an unpleasant smell. For these reasons, the process of tiling walls was cumbersome. 
There was the need to introduce a new and unique adhesive for tiling purposes. The materials brought an alternative that had fewer effects compared to glue. However, challenges were still there since people had to prepare tiling surfaces with care. You also required more skills to complete the task. 
Liquid nails came into effect to address all the above challenges. Liquid nails offer outstanding precision and have proven to glue all types of materials.
With liquid nails, you're able to complete your tasks effectively and quickly without experiencing any dirt. After the liquid nail dries up, it achieves excellent strength. 
Features Of Liquid Nails
The nails provide efficient performance for all types of surfaces.
Provides excellent adhesion strength to working surfaces, thus withstanding a heavy load of about 80-100 kg/sq. cm. 
The release from the tube provides a simple and convenient work with the nail composition.
You can use the product to connect adjacent and loose surfaces that liquid substances can't access. The surface's shape doesn't affect anything.
It doesn't affect the integrity of the materials and breaking mounting tools that you're using, such as nails, screws, and dowels.
The layer can't be destroyed by rotting, corrosion, or metal counterparts.
While installing the product, you'll experience silence with no dirt or dust. 
Liquid nails have a high setting speed that takes only a few minutes. However, depending on the components in the nails, the drying can take hours or days. 
The products don't have any toxic components. Although there is some element of toxicity in neoprene, it improves the properties of the liquid nails. 
The frozen layer isn't explosive. It means that the composition can't ignite or smolder. No toxic substances are emitted when you heat the composition.
For the species that have neoprene solvents, it contains a high frost and moisture. 
You won't experience any unpleasant smell from the substance. 
It has a low consumption rate and a single drop fixing almost 50 kg of weight.
There won't be any challenges if you apply the product as per the specifications. 
Pros Of Liquid Nails
It's possible to apply liquid nails on tiles or walls of any porosity.
After applying the nails, they'll harden faster. It takes between 10-40 minutes.
You can use them to close joints in rooms that contain high humidity.
Liquid nails offer a high strength meaning that you won't carry out additional lining sooner.
You can efficiently work with materials whether you're a beginner or a pro. 
Disadvantages Of Liquid Nails
Although there are several benefits of using liquid nails, you'll encounter some drawbacks. Below are some of the flaws:
They sometimes emit unpleasant smells.
Acrylics don't function well in low-temperature areas.
You can only apply the nails in areas with proper ventilation due to toxins emitted during work. 
Types Of Liquid Nails
There are two liquid nail types, as we'll explore below:
Neoprene (On Synthetic Rubber)
This composition is known for:
Having a high moisture resistance.
It has resistance to frost.
It offers an excellent bonding strength for different surfaces such as metals.
It's unsuitable for functioning in polymeric materials, including acrylic and plastic.
It provides resistance to fluctuations in temperature.
It offers less odor and toxicity. When using liquid nails, however, ensure that your house has proper ventilation. Using protective gear, including masks and gloves, is also vital. In case of smells, they usually disappear within hours or days. 
It experiences a short drying period plus a quick setting. 
Water-based Acrylic Base
These products are known for having lower adhesion. However, they aren't toxic and don't present any unpleasant smell. 
Some of the features of these products include:
They have low frost resistance.
When it comes to porous and polymeric materials, they provide excellent adhesion.
They are vulnerable to the heating-cooling cycle. 
They present a poor resistance to fluctuations in temperature. 
Water-based acrylic bases have a low moisture resistance. You should never work with them in your kitchen or bathroom.
Apart from the solvent and binder, which are the main components, several additives are included in liquid nails. They help enhance the nails' protective abilities, thus increasing their scope of application in certain areas.
How To Choose Liquid Nails
There are several types of liquid nails that you can select and buy from the market. The nails are manufactured by different companies and present varying performance properties. 
It's therefore critical to assess the nails based on their performance and importance before selecting them. If you want to purchase the best liquid nails on the market, follow the things below:
Purpose
Liquid nails are made with a certain precision which is marked on the product. There is also an expiration time on the product. 
If you want to acquire effective performance, you should determine the purpose you wish to apply the product to. For instance, if you use nails in a bathroom that are supposed to be applied in a dry room, they won't offer maximum performance whether you buy them from the best manufacturer or not. 
If you do this, the nails might start falling off in no time. You might end up spending more money buying another product. 
Manufacturer
One way of accessing the best liquid nail product is to make purchases only from the best manufacturers in the industry. It would be best if you only chose a manufacturer who has acquired a high reputation for developing well-tested products. 
Here are some of the top liquid nail manufacturers:
Henkel: The company is German-based and is known for developing top-quality products. Some of the popular brands here include 'Makroflex' and 'Moment Installation.'
Franklin: The company is based in the United States and is reputable for producing the Titebond brand. 
Kim tec: It's also a German-based manufacturer that offers various products, including 'versatile, moisture-proof, decorative compositions, extremely durable.' 
Selena Group: The manufacturer is based in Poland and is famous for producing the Titan brand. Liquid nails from Selena Group offer a compelling performance. 
Chalk Or Clay
There is no hiding the fact that the clay composition offers more robustness. You can therefore use the clay composition for fixing objects with a significant mass. Chalk compositions are ideal when you're working on polymeric materials. 
Final Drying And Setting Time
You should consider the setting and drying time, especially when attaching materials to your ceiling or wall. It is also applicable when supporting the materials is critical until they are appropriately bonded on the surface. 
The setting time of liquid nails won't be enough when you're mounting heavy objects. You'll therefore be forced to offer a backup before the glue dries. 
Toxic Ingredients
The manufacturer is dishonest if you get elements of acetone and toluene in the product that you buy. Since these two components are toxic, you must apply them with care.
However, synthetic rubber improves the composition's strength and is less toxic. When you use liquid nails, ensure that you allow proper ventilation and use protective gear. 
How To Glue?
You can't achieve effective gluing without a plan in place. For instance, it would make sense to clean the surface to remove any dust or dirt, such as grease, before laying tiles. You can also treat the walls with primer for an even better outcome.
You should select a primer according to the type of wall material in question. It also helps if you read the recommendations and instructions from the manufacturer effectively. 
Since there are toxic liquid nails, you should always comply with safety guidelines. Follow the steps below to glue the first row:
The first step is to apply the liquid nails and then attach your tiles to the wall. Hold the tiles to the wall for some time. 
If you have large tiles, use a special rubber hammer to place them effectively.
After you're through with rowing, wait for the items to dry.
You should never rub the first row seams immediately. It would be best if you do it only at the end. 
When you decide to tile your home using liquid nails, it will help if you understand the general rules. The rules and recommendations relate to the first and successive rows. 
The walls and tiles should be spotless and dry.
Press the ceramic items to the wall firmly and hold them for almost 2-3 minutes. Ensure there is an even distribution of pressure in your tiles. 
Most liquid nails take about 24 hours to harden partially. Complete drying will take about seven days. 
You can start grouting about one week after you're through with facing work.
Liquid nails aren't ideal for floor lining. 
Methods Of Applying Liquid Nails
There are three methods you can use for adhesive composition:
You can distribute the composition on both planes at the same time.
You can glue the surface of the tile only.
You can apply the nails to the working surface of your wall consistently.
Lifetime: How To Extend? 
Before you select a nail product, you should have a precise estimate of how soon you'll be forced to repair it. There is a chance of gluing nails so that they last for more extended periods. 
Therefore, it would be essential to go for quality nails and strictly follow the operational guidelines. Some rules can enable you to extend the service life of your nails. 
You should make an oversight when tile-laying to correct the situation as soon as possible. Never let the composition cure in such a scenario.
Employ the right temperature conditions in the house where you are applying liquid nails. Most manufacturers recommend the perfect temperatures for you.
When you use optimum temperature, the liquid nails connect effectively with your surface. 
Do not overheat the nail can. The nail composition ends up drying in the balloon. 
Always store the nail package in low humidity places. Never leave the nail bottle on the street and allow water to enter. If such happens, the nails will spoil. 
If the tile disappears or material gets damaged even if you followed the guidelines and recommendations and bought quality liquid nails, your elements might still fall off with time. For instance, some pieces might fall off as a result of a mechanical impact. 
You can change such a situation easily without affecting the whole series. Just follow the following steps to achieve it:
Remove old remains of nails from your tile and wall. However, be keen not to damage the tiles in areas that you want to maintain. 
Apply glue or nails on areas that you've cleaned.
Place and fix the tile in the right place. Hold your material or tile for almost 2 minutes. 
Cover the seams after one week. 
How to Remove Liquid Nails
A time comes when you're forced to remove nails from your surface. Follow the steps below to achieve this:
Acquire a construction trowel and scrape the screed off a damaged surface, which includes tiles or walls. 
Apply acetone to remove any traces of liquid nails. 
You can use a hairdryer. Heat nails to almost 50 degrees celsius for them to be softer. 
Use petroleum jelly or oil to remove nail compositions. 
You can finally wash off any residues with soap.
Conclusion
If you are still using traditional fasteners, we recommend shifting to the more effective liquid nails. The advantage here is that you can glue any surface. Liquid nails also harden faster. 
If you compare liquid nails to other solutions, it offers greater strength. Any person can also work with the products regardless of their skills and knowledge. However, remember to apply protective gear and follow safety measures when using liquid nails. The guidelines are available on the product.
HomeInspectionInsider.com is owned and operated by Hubert Miles is a participant in the Amazon Services LLC Associates Program, an affiliate advertising program designed to provide a means for sites to earn advertising fees by advertising and linking to Amazon.com. HomeInspectionInsider.com also participates in affiliate programs with other affiliate sites. Hubert Miles is compensated for referring traffic and business to these companies.