As a certified master inspector, when inspecting a home I am often asked how to choose which heat pump system is the best. 
While this may seem like a valid question, there are a lot of factors we need to consider. In this complete buyers guide for heat pumps we will look at several factors that you should consider when buying a new heat pump including price, where you live, maintenance, how energy efficient your home is, heat pump brands, energy-efficiency ratings, and maintenance choosing the right heat pump for you.
So, which heat pump system is the best? According to Consumer Reports, American Standard/Trane were best rated in a poll of 20,000 homeowners. This is a very small sample size when you consider the millions of homeowners in the US alone. Truth is, most heat pumps are manufactured by a handful of parent companies with very few variances in components.
Do you need a Licensed HVAC Contractor? We can help!
Get a free estimate from top-rated, screened, and licensed HVAC contractors in your area!
What to Consider When Buying a New Heat Pump
What should you look for when buying a new heat pump system? Buying a heat pump ultimately comes down to one three things:
Should you buy on price?
Should you buy on brand?
Should you buy on energy-efficiency?
Here are the top 8 factors that I think should be considered when purchasing a new heat pump system.
Price – Since most heat pump brands are manufactured by a handful of parent companies and contain very similar components, price becomes a driving factor.
The HVAC Contractor – A hammer is only as good as the carpenter holding it. The installation of a heat pump is no different. Choosing a reputable installer is in many cases more important than the product itself.
Location – where you live is probably the most important determining factor in what type of system you need to purchase. Do you live in a warmer, colder, or all-seasons climate?
Homeownership – is this your forever home or do you anticipate selling this home within the next five years? Are you buying a new home that has a new heat pump and are concerned with how long it will last?
Maintenance – How you care for a heat pump system is, ultimately, the most important factor in the longevity of the heat pump system. Without proper maintenance, any brand you buy will break down sooner or later.
Energy Efficiency of Your Home – do you live in an older home that is not well insulated? What is the condition of your existing ductwork? What is the condition of your exterior windows and doors?
SEER rating – The Seasonal Energy Efficiency Ratio (SEER) rating is a measurement of the cooling efficiency of the heat pump system.
HSPF rating – The Heating Seasonal Performance Factor (HSPF) rating is a measurement of the heating efficiency of the heat pump system.
As you see, the brand of heat pump does not make my list. You'll also notice that the
SEER and HSPF ratings are also not my top contributing factors either. That's not to say that brand name and efficiency standards are not important. Quite the contrary, they are extremely important but only on an equal playing field.
Your home is that playing field and all homes are not built the same. From my experience, the above items are some of the most critical factors that affect every heat pump performance, regardless of the brand name.
In my opinion, you should buy on price. This is only my opinion but it is shaped by over 18 years of home inspection experience. Allow me to explain my reasoning.
Does Price Really Matter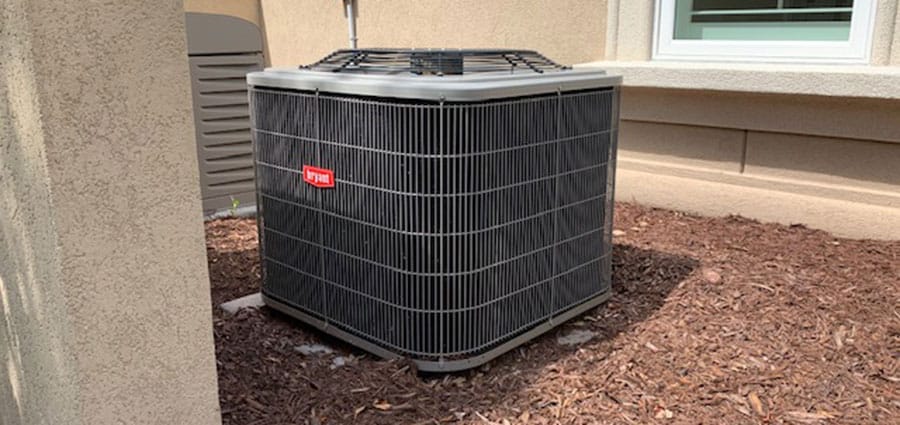 So does a higher priced heat pump mean that it is a better heat pump? Generally no. The truth is there is not much difference between various different brands of heat pumps.
Fact is most brands of heat pumps are made by one of only a handful of parent companies. The heat pumps under the same parent company often look exactly the same inside and contain the exact same components. Therefore, brand awareness mostly comes down to marketing.
There's an old adage, people buy the sizzle not the steak. When marketing heat pump systems, manufacturers will use a variety of things to make their products sizzle and stand out in the market. They do this to appeal to a larger quantity of people.
Some of these may include:
Patented terms to describe the way their systems operate.
Various different energy-efficiency ratings.
Star ratings from online and print publications.
Controlled group testimonials.
Warranty on parts and workmanship. 
Most heat pump manufacturers will contract with HVAC contractors who agree to exclusively sell their systems, often in exchange for wholesale pricing. If an HVAC company represents various heat pump brands, it is usually because those brands fall under the same parent company umbrella. 
There is nothing wrong with this, it's how nearly every product around the world is sold. Automobile manufacturers have used this model for decades because it works.
By buying from a manufacturer at wholesale, the HVAC company has some flexibility in price provided they do not go below a set minimum sales price outlined in their dealer agreement.
Manufacturers set minimum sales prices to protect against price wars among dealers and to protect their products value.
Don't get me wrong, some brands do tend to last longer and have fewer problems with repairs than others. However ultimately, the longevity of a heat pump system really comes down to: 
where you live
is it properly sized for your home
is your home insulated well
has the system been properly maintained
Summary
Most heat pumps are manufactured by a handful of parent companies and contain very similar or even identical parts. Price is often dictated by market conditions created by the parent companies marketing efforts and dealer contracts.
Where You Live Matters
Where you live can have a big impact on how long a heat pump system will last. For example, in the area I live in on the East coast, heat pump systems can last anywhere from 10 years to 25 years depending on your proximity to the coastline.
If you live in an area that is within a mile of the beach, your heat pump system will not last very long, usually about 10-12 years due to the harsh environment. This can be even less for beachfront homes. 
You can drive 20 minutes inland where the environmental elements aren't as harsh and heat pumps can last 20 to 30 years. I live about 20 geographic miles from the coast and have two heat pumps installed in my home, both are about 16 years old. I inspect many heat pump systems that are over 20 years old and still working great. 
If you live within a mile of the coast, It really doesn't matter which brand of heat pump you purchase. None of them will last very long. Routine maintenance will help lengthen their lifespan a few years, but ultimately the elements will take their toll.
Summary
If you live within a mile of the coast, heat pumps will only last about 10-12 years due to the harsh environment. The brand you heat pump you buy will not matter as all will wear out in this time frame. Therefore it's best to buy on price rather than brand.
What Are Your Future Plans
When you are facing replacement of a heat pump you need to consider your long-term plans for your property. If this is your forever home and you have no plans on moving, spending the extra money for one of the "best brands" could be a wise long term investment.
However, if you anticipate selling your home within the next few years, then you may as well just buy based on the lowest price. Most heat pump brands will come with a minimum of a 5 year warranty and will generally run problem free (with routine maintenance) for about 10 years.
Therefore, spending $3000 for a "better brand" heat pump just doesn't make good financial sense. See our article Will a Heat Pump Add Value to Your Home? for more information.
Summary
If the home you live in is the home you plan to retire in, investment in a better brand heat pump may be a wise investment. If you plan to move in the next few years, opt to repair the system you have if you can or purchase a new heat pump based on the lowest price.
How Well You Maintain Equipment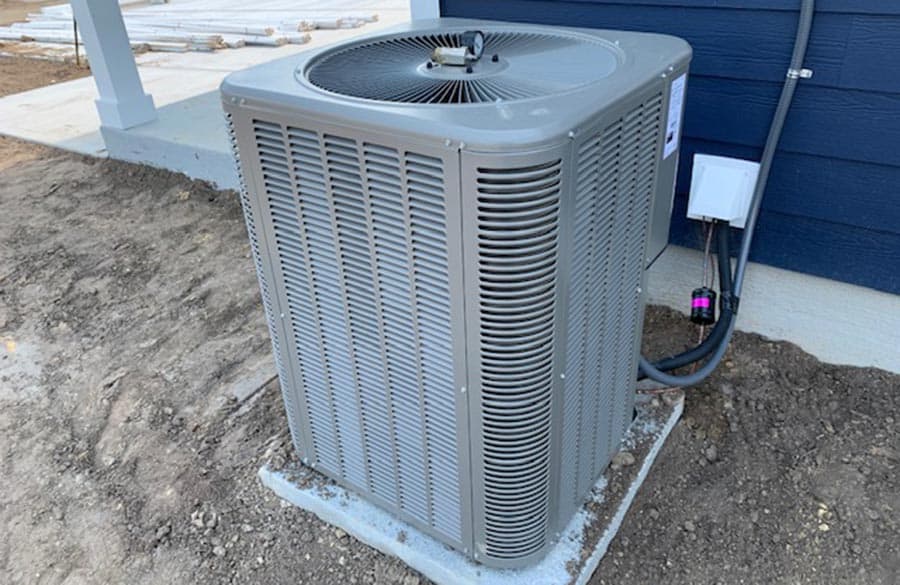 Sadly, most homeowners do a poor job of maintaining their HVAC systems. If you're reading this article this statement probably will not pertain to you. However, I've seen many houses in my 18 year inspection career and know this to be true.
This is also not meant to be disparaging against homeowners who don't maintain their HVAC systems. Many people just don't think about it until something bad happens and it quits. Let's face it we have busy lives.
Some people have a philosophy of if it's not broken don't fix it. However, what they don't realize is that a dirty heat pump will fail about 30% faster than a clean one. 
Dirt is often the number one enemy to a heat pump system. A dirty heat pump system will run longer causing components to wear out faster. This also causes more condensation which can rust out components such as the evaporator coil. 
It is important to clean a heat pump system at least once a year, however twice a year is better once in the spring and once in the fall.
Be honest with yourself and if you're one of those who do not maintain your heat pump system on a regular basis, you may as well buy the lowest price you can find. 
Summary
Heat pumps need annual maintenance. Routine annual maintenance will help your heat pump perform more efficiently and will extend the longevity of your heat pump.
If you are having trouble with your heat pump not producing heat properly, see our article on 16 Reasons Your Heat Pump Doesn't Blow Hot Air.
Is Your Home Energy Efficient
When it comes to purchasing a new heat pump system, performance has more to do with how well insulated your home is then what brand of heat pump it is. If your home is not well insulated, the brand of heat pump won't matter. No brand of heat pump can't keep up with a homes energy loss. 
Energy loss in a home occurs through these main areas: 
Floor – If you have a basement or crawl space is the floor structure insulated to a minimum level of R19. 
Exterior walls – Are the exterior walls in your home insulated to a minimum level of R13
Attic – It's the attic space in your home insulated to a minimum level of R30. Some areas require attic insulation to a minimum level of R60. 
Windows – Do you have energy-efficient windows installed or have older windows that have been retrofitted with energy efficiency measures such as safety glass, storm windows, caulking and weatherstripping
Exterior doors – Do you have solid core exterior doors or insulated exterior doors with weatherstripping to create an airtight seal? 
Ductwork – Is your existing ductwork in good condition, Including insulated metal ducts with seal joints or replacement ducts with seal joints.
If your home is not energy-efficient and you are considering or need to replace your existing heat pump system it is best to bar your heat pump based on the lowest price and put additional money towards energy efficiency improvements. 
The two most important places that should be improved is your attic insulation and your ductwork.
Ductwork that is in good condition has an average energy loss of about 30%. Meaning that you will lose approximately 30% of the conditioned air produced from a heat pump system through the ductwork even in the best of conditions. 
Ductwork that is in bad condition can lose up to 100% of the conditioned air produced from a heat pump system. This air loss mostly occurs around loose joint connections where the branch lines connect to the main supply line and to the floor or ceiling registers. 
Ductwork can also lose conditioned air from heat transfer as it travels through the ductwork, especially over long spans. This is why the air vents farthest away from the heat pump generally have the lowest airflow.
Attic insulation is the second place where the most energy loss occurs in a home. Cold air is denser than hot air which causes hot air to rise. As heat rises it escapes through your home's ceiling into the attic and then out of the house completely. 
Attic insulation provides a barrier to hold hot air inside your home and slow the rate of energy loss. The thicker your attic insulation is, the more heat your house can hold inside longer. 
Summary
Your home's energy-efficiency is important to the proper effectiveness of your heat pump. An energy-efficient heat pump will be of little good if your home can't contain the heat pump output. Consider improving your home's energy efficiency by improving insulation, ductwork, windows, and doors prior to replacing your heat pump.
Best Heat Pump Brands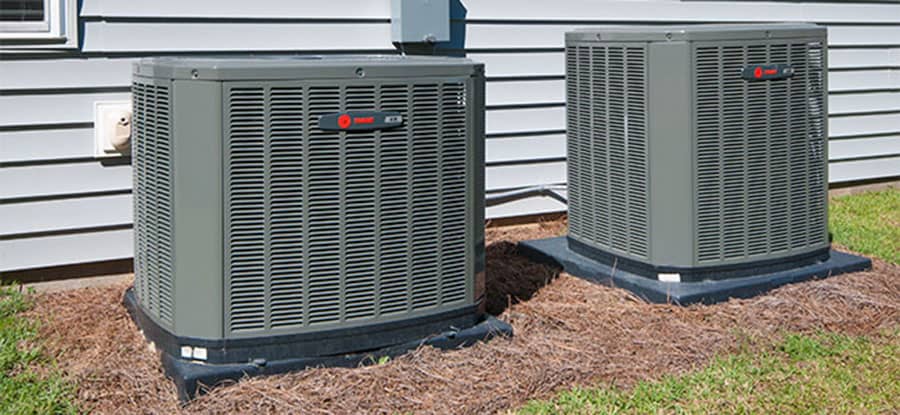 Asking someone what is the best brand of heat pump is like asking someone what is their favorite brand of car or brand of blue jeans, you'll get a different answer nearly every time. 
I watched a video from the Word of Advice TV YouTube channel. He spoke on the exact premise of this article and referenced consumer reports best and worst list. 
To prove the point that "best brands" is a personal preference, I googled "2020 best heat pumps". I then compared the Consumer Reports best and worst brand heat pumps list to the top-recommended heat pump brands list from 5 well-respected industry websites. I linked to their web pages if you'd like to review them and their individual criteria. The list includes: 
Consumer Reports best heat pumps
Lennox
American Standard
Trane
Carrier
Bryant
Consumer Reports worst heat pumps
Coleman
Frigidaire
Luxaire
Maytag
York
Hvac.com – 11 Best Heat Pumps of 2020
Goodman
Carrier
Ruud
Trane
Rheem
Lennox
Bryant 
American Standard
Coleman
York
Amana
Pickhvac.com – Best Heat Pump Brands & Models Reviews 2020
Tempstar/ IPC Brands
Goodman
Daikin
Maytag/Nortek Global Brands
York/Johnson Controls Brands
American Standard/ Trane
Carrier / Bryant
Armstrong
Furnacecompare.com – The Best Heat Pumps of 2020
Lennox 
Comfortmaker
York
Coleman
Goodman
Trane
Carrier
Amana
Freshome.com – Best Heat Pumps of 2020
Bryant
Frigidaire
Comfortmaker
Heil
Hunker.com – The Best Heat Pump Brands
Coleman
Heil
Rheem
Trane
As you can see, no two lists are the same. In fact, as you see on the consumer reports worst list, several other lists ranked some of those brands as their best brands. 
Point is, everyone uses different criteria when it comes to ranking heat pump brands as the best. Too many people get hung up on brand names. Just look at how we react to the labels on clothing and the names on luxury cars. 
In the Word of Advice TV video, he also mentioned that many heat pump brands are owned by the same parent companies. The parent companies and their brands are listed below:
United Technologies owns 
Carrier 
Bryant 
Payne
Day & Night
International Comfort Products
Arcoaire
Keeprite
Heil
Tempstar
Comfortmaker
Lennox International owns 
Lennox
Ducane
Armstrong
Concord
Allied
AirEase
Airflo
Rheem Manufacturing owns 
Daikin Global owns
Daikin
Goodman
Amana
Janitrol
Johnson Controls owns
Ingersoll Rand owns
Nortek Global HVAC owns
Wolf Street owns
Summary
What's considered to be the best heat pump brand is often a matter of personal preference formed from a good or bad experience. In reality, most heat pump brands are very similar in how they are made and perform.
What Energy Efficiency Rating is Best
There are two main energy efficiency ratings that are used in the US. They include the SEER and HSPF ratings. Let's look at both ratings. 
What is SEER rating
SEER stands for the Seasonal Energy Efficiency Ratio and is a measure of a heat pumps cooling efficiency in average climates. Manufacturers measure this by conducting tests at various outdoor temperatures to simulate a cooling season. 
In the US, SEER Rating = BTUs of cooling / watts of energy
SEER Ratings range from 14 to 27. Ductless SEER ratings can be over 30.
The higher the number the more efficient the cooling system is. This is only a maximum and may not achieve this efficiency all the time. 
Most ducted heat pumps have a maximum rating of 18 SEER. The reason for this is that you can expect to lose a certain amount of output through the ducts. 
If you live in a call lo climate where summer months do not experience extreme heat,Then the SEER rating may not be as important to you as the HSPF rating. You'll likely find that a 13 or 14 SEER heat pump is more than sufficient for your needs.
What is HSPF rating
HSPF stands for Heating Season Performance Factor And there's a measure of a heat pump's healing efficiency in average climates. Manufacturers measure this by conducting tests at various outdoor temperatures to simulate the heating season. 
HSPF = BTUs / Watt Hours
Ratings range from 7.7 to 14
The higher the number the more efficient the heat pump is in heat mode. This is only a maximum efficiency level and the system may not achieve this level at all times.
It should also be noted that the HSPF rating does not take into account do use of emergency heat sources such as heat strips or an auxiliary gas furnace. 
If you live in the southern climate, you will Likely find that the HSPF rating is not as important to you as the SEER rating.
Summary
The SEER and HSPF ratings are the two main energy-efficiency ratings used by heat pumps today. In 2015, a minimum standard of 14 SEER was introduced in the US which all standard heat pump manufactured adhere to.
Why Ratings for Ductless Systems are Higher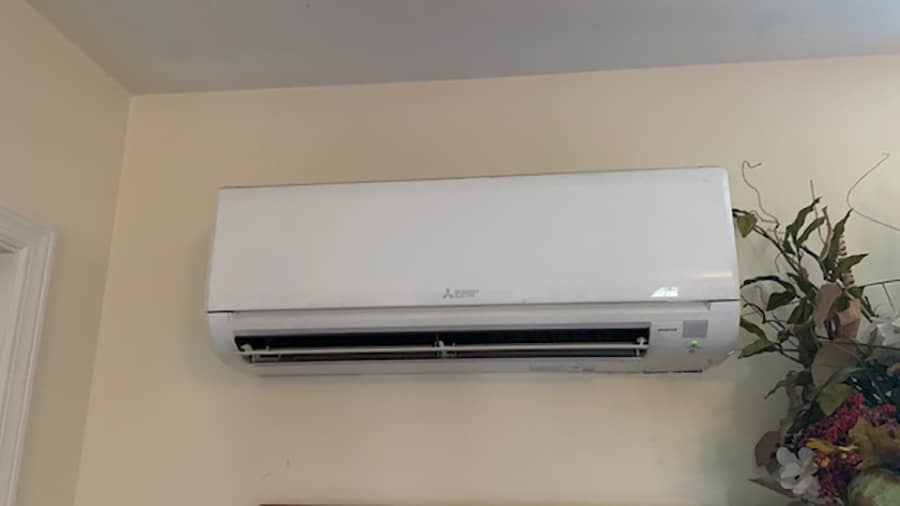 The minimum rating for ducted heat pumps manufactured after January 1 of 2015 is 14 SEER. However ductless heat pump's are not held to the standard.
This is because ductless heat pumps operate at a much higher efficiency level than a ducted heat pump. While ducted heat pumps typically operate at around 14 to 18 SEER, ductless heat pumps can operate as high as 30 SEER or more in some cases. 
We mentioned earlier in this article, that ductwork can loose approximately 30% of the heat pumps cooling output. Standard heat pumps generally heat and cool larger spaces with multiple rooms which causes the system to run longer. This coupled with the 30% loss of a heat pump to cooling output through the ductwork is one of the factors that contribute to a standard heat pumps lower SEER rating.
Ductless heat pumps do not have this issue. They are designed to function in smaller open spaces and distribute their cooling output directly into the room through a wall-mounted unit or a ceiling cassette. This allows a ductless system to run more efficiently than their standard heat pump counterparts. 
Summary
Ductless heat pumps have higher SEER ratings because they can produce cooling with less power and distribute it directly into the home. Standard heat pumps use ductwork which looses 30% of its cooling output in transit through the ductwork.
Choosing the Best Heat Pump for You
Those who have options have more negotiating power. When it comes to choosing the best heat pump for you, it's no different. What does it mean to have more options? It means not waiting for your heat pump completely quits in the dead of summer to start looking for a replacement heat pump. 
Thinking about installing a dual fuel heat pump? Don't know if a dual fuel heat pump is worth the added cost? Check out our article Are Dual Fuel Heat Pumps Worth It? What You Need to Know. I think it will help.
Shop in the Off-Season
HVAC companies are especially busy during the summer and winter months due to extreme hot and cold weather. The ideal time to shop for a new heat pump system is in the spring and fall months. 
Often times, HVAC contractors will offer discounted rates when work is slow to keep operations going. Some manufacturers also offer Installation discounts during slow periods.
Obtain three quotes from HVAC contractors
Competition between contractors is a good thing, especially for you and your wallet. If you were considering replacing your heat pump, be proactive and obtain at least three quotes from three different HVAC contractors. 
Ask these questions from each HVAC contractor including:
How long have you been in business? You want to do business with a company with a good track record of performance. Beware of fly by night operations and do business with a local company who can easily be reached if needed. 
Can you provide three references? Successful companies want to provide you with testimonials. They're always looking for a reason to shine. 
What warranties do you provide? Ask about the heat pumps warranty and their warranty on labor. Common practice is general a 5-6 year manufacturer warranty and 1 year on labor. 
Why exactly are you recommending this heat pump system? Ask why they are recommending this particular brand over another. 
Are you licensed and insured? Ask if all installing technicians are licensed and if they have general liability insurance. 
Ask about the brand of the heat pump being installed. Do a google search for the "brand name reviews" and read reviews form people like you who already own this brand heat pump being offered. 
Search for Online Ratings
Do a google search and Facebook lookup for each HVAC company providing a quote. Read their ratings and reviews, especially the negative ones. This will give you insight into how they handle complaints from dissatisfied clients. . 
Look for Signs of Professionalism
Look for signs of the company professionalism. Are there service trucks and install vans clean? Are their technicians wearing uniforms? While this isn't everything, it does speak to company pride. Oftentimes I've seen companies that treat themselves with cleanliness and professionalism will treat your home that way as well.
Summary
Choosing the right HVAC contractor is just as important as the heat pump itself. Experienced and professional HVAC contractors will look after their client's needs and direct them in the best course of action to ensure they're satisfied with their purchase not only today but for years to come.
In Closing
Buying a new heat pump is an expensive purchase for your home. But it doesn't have to be a scary one. With proper preparation and the right knowledge you can choose the right heat pump for you that would last you for many years to come.
We've advocated in this article choosing based on price rather than brand. However, we are not advocating price as the only option. A cheap heat pump installed by an inexperienced installer can be disastrous if something goes wrong. 
Part of choosing the right heat pump is choosing the correct company to install it. This means choosing a company that will be there for you before, during, and after the sale.
Find an established local company, that has a great reputation for service, and represents some good product lines backed by a good warranty. 
Do you need a Licensed HVAC Contractor? We can help!
Get a free estimate from top-rated, screened, and licensed HVAC contractors in your area!
HomeInspectionInsider.com is owned and operated by Hubert Miles is a participant in the Amazon Services LLC Associates Program, an affiliate advertising program designed to provide a means for sites to earn advertising fees by advertising and linking to Amazon.com. HomeInspectionInsider.com also participates in affiliate programs with other affiliate sites. Hubert Miles is compensated for referring traffic and business to these companies.