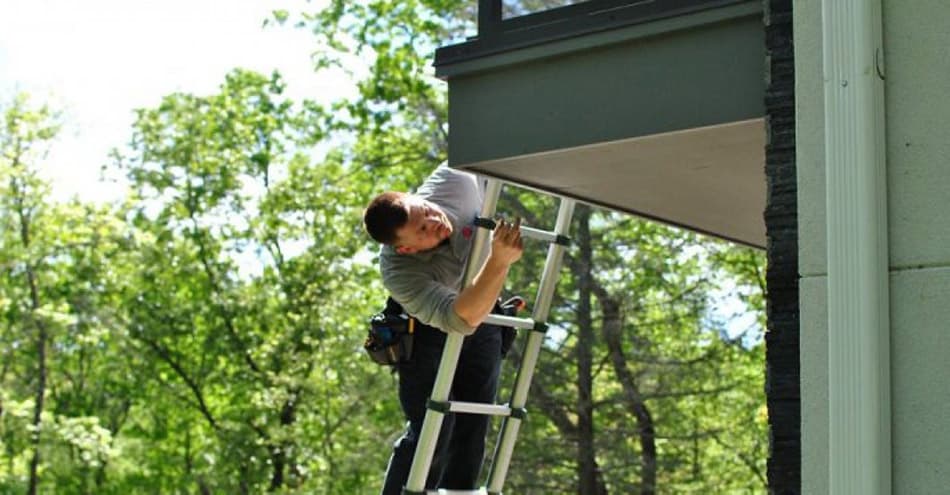 Recently a client asked me how long a home inspection is good for? When it comes to buying and selling a home, there are often situations where a buyer wanted to buy a home and had a home inspection only to exit the contract for one of many reasons.
Sometimes it's related to the home inspection, but often it's not. Many buyers may lose their financing or have problems selling another house. So how long is a home inspection valid?
Actually, home inspection reports are only good up to the day the home inspection was completed. Home inspection reports document conditions the home inspector finds on the day of the inspection and is not a guarantee of future conditions.
Do you need a Licensed Contractor? We can help!
Get a free quote from top-rated, screened, and licensed contractors in your area!
To many, this may sound insane for a home inspection to no longer be valid the day after the inspection was completed. However, once you fully understand what a home inspection is and what the home inspection provides, it's actually quite clear.
Stick around to find out how home inspection reports are conducted, why they are valid for such a short period, and how they can positively impact your decision-making in the long run despite such a short validity period.
How Are Home Inspection Reports Written?
Home inspection reports are conducted following Standards of Practice to examine a home for defects and safety issues. This inspection report's specifics will likely vary slightly between home inspectors, based on the inspector's opinion, training, and location. 
The Standards of Practice (SOP) are a set of minimum standards that all inspectors should follow. However, many home inspectors have training that goes well beyond basic home inspector training. This experience helps home inspectors identify defects, yes, and helps them not call out things that may appear to be deficiencies but actually aren't.
This is why we say home inspection reports are subjective. One home inspector may see something as a deficiency, where a more experienced inspector may see it only as a cosmetic concern. This also works vice versa.
But back on topic, home inspection reports generally focus on detailing the condition of the visual structure areas (home inspectors can't report what they can't see) and the operation of the electrical, plumbing, and HVAC systems. This makes home inspection reports much more complex than other assessments.
For example, a home inspector operates a 10-year-old heating system today and finds it in working order and documents the system tested properly and was 10 years old. That same heating system could last another 10 years or 10 days.
When you consider the sheer number of systems and components within a house, an inspector can't guarantee an inspection for future outcomes. A home inspector can't state in write that every component tested would be good for a set period of time.  
Major negative areas that home inspectors would lookout for include structural issues, pests such as termites, plumbing issues, drainage problems, electrical hazards, wiring problems, foundation problems, and the home's roof issues.
A certified home inspector conducts the assessment of all criteria and comments and notes on the home. According to the SOP, the inspector reports what was visible on the inspection day.
The home inspection report is not written in the present continuous tense. Still, it is generally written in either present or past tense, whether it be reflecting communication with the client at the time or reflecting on the details immediately after the inspection has been conducted. 
This is done so that the report only regards what was observed at the time of the inspection and never implies the longevity of anything that has been observed, whether it be positive or negative. 
However, inspection reports are not a specific rule and come down to the home inspector, as some believe that past tense is thorough enough. In contrast, other inspectors believe that past tense may also associate certain issues' longevity, which is unknown. 
The home inspection report will never detail, outline, or guarantee any details relating to the future condition, the proficiency, or the longevity of any structural components or systems within the home.
Nevertheless, whether written in the past or present tense, a home inspection report only refers to what was witnessed the day of inspection, either during the inspection or immediately after the inspection has concluded. 
As time moves on, every system, feature, and aspect of the home is constantly aging and deteriorating; it's merely a matter of time versus degradation rate. Thus, the report itself is mainly beneficial for recordkeeping and history of the property, as opposed to the prospect of being rewarded with a certificate or form of documentation with an official expiry date.
How Long are Home Inspection Reports Valid?
Based on how home inspections are conducted and how the reports are written in combination with the fact that every aspect of the home is constantly deteriorating at varying paces over time, the home inspection report itself is essentially a moment in time. 
The validity of a home inspection technically expires when the home inspector leaves the property, and the report is written and published. 
Thus, the report is only valid for that day or moment in particular, and even this can sway with untimely events, such as hail storms, wind, fires, floods, or damage on the same day of the inspection or after the inspection. 
Generally, unless there are damaging accidents, mishaps, or positive modifications like renovations, such changes do not occur immediately after the inspection based on probability, but it can happen. 
Thus, the general rule of thumb for home inspection report validity is that it officially expires once the inspector leaves the property but can be unofficially 'valid' or relevant for a few weeks, or until any changes have been made the property whether it is intentional or not. 
All home components deteriorate at varying rates; it's simply a matter of how quickly it will degrade unless it is damaged, which will speed up this process significantly. 
In some cases, it may not be aging, but even upgrading or conducting renovations that better the home's condition and would result in a better home inspection report result in theory. No home inspector has any knowledge of any events that could occur post-inspection, whether positive or negative. Thus this is the case for all inspection reports and is also the main reason why home inspectors write the report in the fixed present tense or fixed past tense.
The Purpose of a Home Inspection Report
Although undergoing a full home inspection can be a tedious and tiresome process, it is generally quite rewarding for the client if it is reasonably good. Perhaps other scenarios also warrant home inspections to be conducted, such as newly built homes and realtors selling homes.
The fact that the report itself is only valid for a moment in time can deter some people from going through with the process, with the perception that there may not be much of a point with the lack of long term documentation to show for it.
That being said, it needs to be understood that the purpose of the home inspection is to educate yourself as best you can about the property you're purchasing. The purpose of due diligence to validate the information provided to you on the property disclosure.
Even if the property is being sold "as is" with no guarantees, you need to garner a clear understanding of what you are buying to verify you're not purchasing a property that'll be more of a headache than a blessing.
Many buyers prefer having a formal and written report to negotiate repairs but what they often don't understand is that the home inspection report only cites the condition or deficiency. It doesn't state whose responsible for fixing it. The home inspection report can be used to negotiate repairs however it's not a guarantee that repairs will happen. 
For persons who are either buying or selling homes, the details contained in this report can have a huge impact on other aspects. There is no pass or fail with a home inspection. A bad home inspection could result in a lost sale for realtors, while a good home inspection could place realtors in an advantageous position.
Such details would affect many factors, such as pricing and charges or potential buyers of homes. Sellers are legally obligated to disclose all details of known deficiencies to potential buyers.
Those who have home inspections done on their own property, particularly if it's being sold, can help identify areas of interest, risks, and factors that may need renovation or upgrades to optimize the home, creating a safe environment in which to live. 
Understanding where the true value of a home inspection report lies is what will make it worthwhile, as this report can be seen as more of a tool or guide in making further decisions that are informed and assertive, as opposed to receiving a document that has an official expiry date or ongoing relevance. 
Having a home inspection report is incredibly beneficial for recordkeeping and in-depth knowledge of the property. This is advantageous for anyone who is selling a home. It would likely increase the odds of landing a solid sale at a reasonable price as long as the home inspection report details positive results. The results will detail conditions that the potential homeowners should be aware of before purchasing for those who are buying a home.
Curious about the cost of a home inspection? See our article How Much Do Home Inspections Cost in 2021.
HomeInspectionInsider.com is owned and operated by Hubert Miles is a participant in the Amazon Services LLC Associates Program, an affiliate advertising program designed to provide a means for sites to earn advertising fees by advertising and linking to Amazon.com. HomeInspectionInsider.com also participates in affiliate programs with other affiliate sites. Hubert Miles is compensated for referring traffic and business to these companies.