It's essential to have a thorough home inspection when buying a house. The purpose of the home inspection is to identify significant defects in a home that may be costly to repair before closing. While there is no pass or fail with home inspections, a home inspection that identifies even one significant deficiency is often seen as a failed home inspection.
From time to time, a home inspection may identify one or more significant issues that need to be corrected or at least negotiated upon if the sale were to go through.
The discovery of major deficiencies can suggest a failed home inspection. Major issues can cost thousands to tens of thousands of dollars to correct. These deficiencies often pertain to structure, roofing, electrical, plumbing, mechanical, water drainage, and wood-destroying organisms and require correction by a licensed contractor.
The 7 major home inspection issues include:
Building Structure Issues – this includes damage to wood framings in the floor, wall, or roof framing and structural foundation movement caused by failed foundation piers or cracked concrete slabs that have shifted.
Roofing Issues – this includes damage or aged materials requiring replacement of the roof coverings. Roofing has a limited lifespan and often requires replacement early due to environmental conditions.
Electrical Issues – Electrical issues are primarily found in older homes with ungrounded outlets, old wiring, and electrical panel boxes over 40 years old.
Plumbing Issues – Major plumbing issues include old piping such as cast iron waste piping and galvanized piping. These can also include defective materials such as ABS waste piping and Polybutylene supply piping.
Mechanical Issues – Mechanical systems such as furnaces, heat pumps, and water heaters have a limited lifespan and are prone to failure.
Water Drainage Issues – Water drainage issues can cause the failure of the foundation of the home. Drainage problems can be caused by stormwater runoff from roofs or negative land grading around the home.
Wood Destroying Organisms (especially termites) Issues – Wood destroying organisms include termites, carpenter ants, beetles, and wood-destroying fungi. Termites are the number one culprit in this category and can cause significant structural damage if left untreated. Treatment of termites can cost $500 to $1500 or more.
It's worth pointing out that whether or not these issues should be considered a red flag is purely based on personal preference. Some buyers may negotiate a fair deal for the repairs needed. You may even be able to grab yourself a bargain if you find a house with a few significant issues that you can repair without too much hassle.
Nevertheless, it's worth noting that a major issue can be about safety than function. For example, a dated electrical system can be extremely dangerous and is a leading cause of home fires in the USA. However, under many local building codes, electrical upgrades are only required during renovations.
If you believe that the property your viewing has a specific issue, it would be wise to hire a specialist to accompany the home inspector so you can get a more thorough and objective analysis of the building. Suppose you have reason to believe the structural integrity of the building is damaged. In that case, you should take a qualified structural engineer along with you who can assess the structure in much closer detail than a general home inspector could.
In this article, we will look at some major home inspection issues and a few tips and tricks on how to pick up on them yourself. Let's get into it.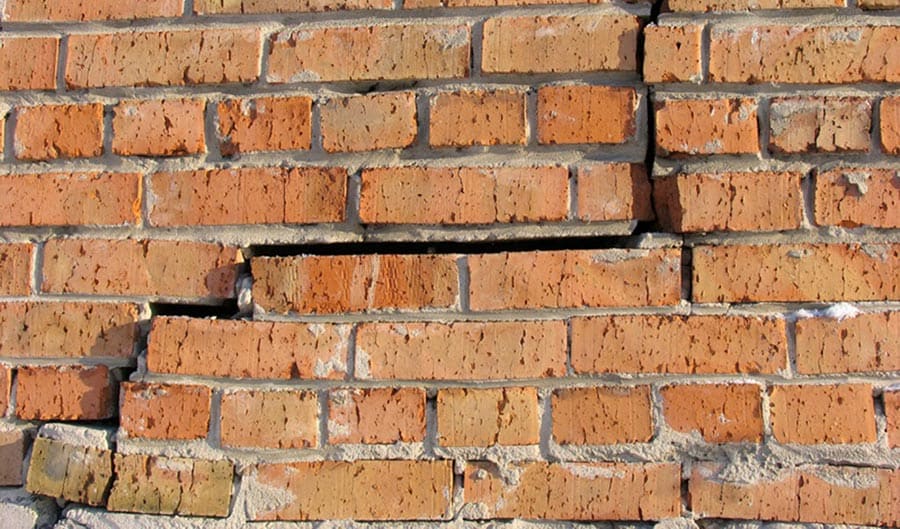 Building Structure Issues
Building structural issues are easily one of the top concerns in the home inspection report. The house's structural integrity is one of the key aspects for assessing its strength and potential longevity. If any structural components are damaged, this could be seen as a failed home inspection.
A house's structure is usually divided into four components; foundations, walls, floors, and the roof. Over the years, these structures can incur damage for a vast number of reasons. The home inspector documents observed conditions and assesses if they pose a safety risk or building deficiency.
Damage to the foundation typically occurs due to abnormal settlement caused by the shifting of soil beneath the home. Over time, structural stress can cause walls to crack, uneven floors, roof sag, etc.
Home inspectors look for signs of structural movement like cracks in foundation walls, deteriorated masonry piers, uneven floors, step cracks in brickwork, and doors and windows that don't close correctly.
Today's homes are built with structural engineered trusses and I-beams in the roof and floor structures. Engineered building components are designed to work in conjunction with one another to carry and distribute the structural load evenly.
Any alteration to engineered trusses or I-beams, whether caused by man or environmental factors, requires repair by a structural engineer or a contractor working under the direction of a structural engineer. Plumbers and HVAC installers will often cut or notch engineered trusses or I-beams without considering the potential structural implications.
Environmental examples include engineered floor or roof trusses with long-term moisture exposure causing the wood to rot or weaken. Wood rot can occur from roof leaks, plumbing leaks, or wet crawl spaces.
If you suspect the home you're buying may have structural issues, you should consider taking a qualified structural engineer with you to assess its integrity in more detail.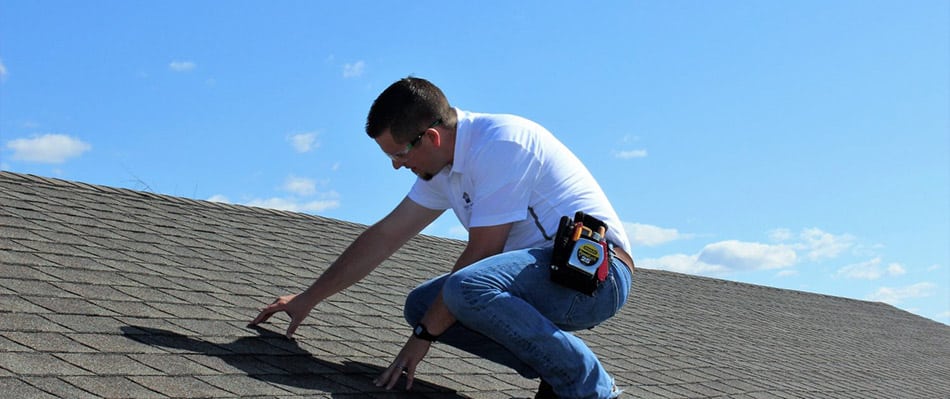 Roofing Issues
Depending on the size of your home, a total roof replacement can cost anywhere between $10,000-$100,000 or more. According to Roofcalc.org, The National average roof replacement cost for a 1600sf home is $5,147 for an asphalt shingle roof.
Home inspectors often find the roof as a deal-breaker for home buyers. Roofing issues, including improper installation, age, and damage caused by hail or wind, top the list of significant roofing issues.
Depending on when the contractor installed the roof and the materials used, it is generally recommended that you replace it every 20 to 25 years. The chart below shows the approximate lifespan of the most common roofing materials:
| Roofing Material | Approximate Lifespan |
| --- | --- |
| 3 Tab Asphalt Fiberglass Shingles | ~15 to 20 Years |
| Architecture Fiberglass Shingles | ~25 to 30 Years |
| Concrete Barrel Tile | ~30 to 50 Years |
| Metal Roofing | ~40 to 70 Years |
| Slate Tile Roofing | ~125 Years |
| Wood Shake Roofing | ~20 to 40 Years |
The roof plays a pivotal role in protecting the structure. Roofing issues are not always visible to the untrained eye, but here are a few things to look out for:
Sagging roof (could also indicate a foundation or structural problem)
Dark streaks and water stains
Damaged, cracked, curling, or missing roof shingles
Roof spreading
Evidence of an improper installation
Broken or missing flashings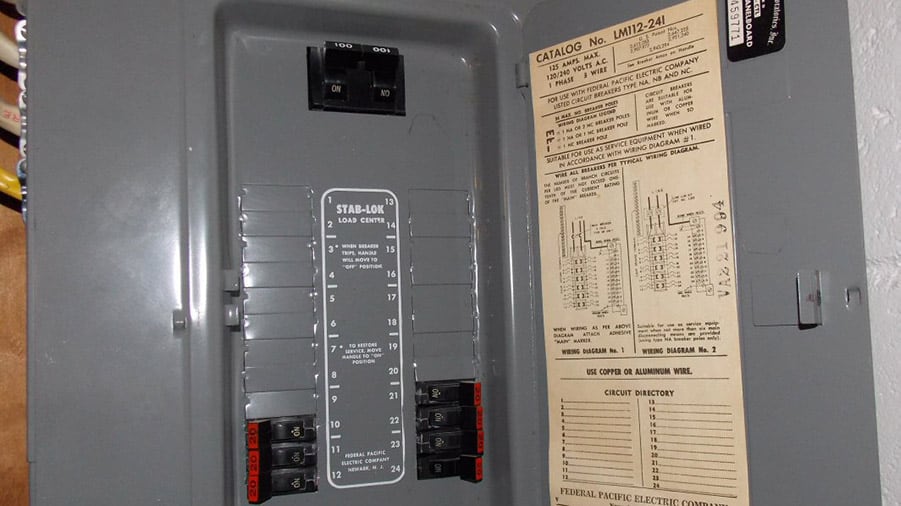 Electrical Issues
Electrical issues are some of the most hazardous and potentially life-threatening problems you can have in a home. The US Fire Administration states an estimated 24,000 residential building fires are caused directly by electrical issues.
These fires are responsible for over $850 million in property damage and a leading cause of fire-based fatalities.
As electrical systems age, safety issues arise. Every 2-3 years, the electrical code is updated with advancements in equipment and technology. The older a home gets, the more likely it is to develop electrical faults requiring an update.
Outdated Electrical Panels
The electrical panel is the central hub for power in the house. Pre1950s houses would have fuse boxes present, which were common in houses with knob and tube wiring. Between 1950 and 1965, the 60-amp service electrical panel became widely accepted and preferred for electrical distribution.
However, manufacturers built many of these panels with aluminum manufactured during wartime that wasn't up to quality standards. The aluminum components were prone to overheat, resulting in numerous house fires.
Many of these first-generation electrical breaker panels contained numerous defective components. Some of the faulty panels included Federal Pacific Stab-Lok, Zinsco, Challenger, ITE Pushmatic, etc. Home inspectors can still find many of these electrical panels in use today.
When a home inspector comes across one of these panels, it will likely be cited for potential replacement and further examination by a licensed electrician.
In Signs Your Electric Panel Needs an Upgrade – Safety & Costs to Replace, we discuss these and other electrical defects in more detail.
Outdated Wiring
Buildings that are at least 40 years old have a strong chance of having unnecessarily complex or hazardous electrical wiring systems compared to today's standards. In the past, we didn't have access to the technology that we do today, which is why some households have a relatively rudimentary electrical system. 
Pre-1950 constructed homes were typically fitted with knob and tube wiring. Knob and tube wiring is a single insulated wire and operates without a grounding system which is unsafe and needs to be brought up to today's electrical standards.
Initially introduced in the 1950s and 1960s, Manufacturers used aluminum wiring during wartime to replace expensive copper wiring. Unfortunately, this material has been directly linked to many structure fires. The sheathing on ungrounded electrical often contains asbestos materials and paper insulation.
Most electrical wiring in a house lasts approximately 50 to 70 years. A home built pre1970 with ungrounded wiring would be considered at or near the end of its useful life and should be examined by a licensed electrician.
Ungrounded Outlets
Electrical systems installed pre1970 have a strong chance of using ungrounded outlets. This means that the outlets do not have a grounding wire present.
On top of this, ungrounded outlets present a risk of electrical fire as arcing may ignite nearby window treatments and furniture. As ungrounded outlets and wiring age, they develop electrical issues causing the outlets to fail.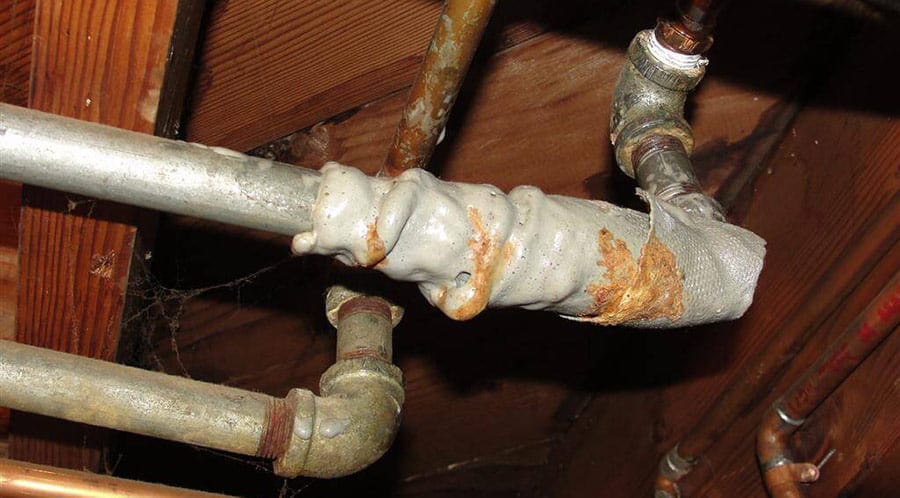 Plumbing Issues
While faulty plumbing may not pose much of a threat to human life, it does pose a significant threat to the life and longevity of the structure. Similar to the electrical issues listed above, old and outdated plumbing systems typically fail to stand up to the test of time.
Let's take a look at some of the major issues that can be found with a plumbing system:
Problems with the piping
For this reason, plumbing issues are one of the most common problems that arise in home inspections. In older homes, galvanized and polybutylene pipes were once commonplace; however, with time have fallen into disrepair, becoming brittle and starting to fail.
Sewer line clogs
Sewer pipes carry wastewater from your toilets, sinks, washing machines, showers, and baths away from your home. When this line becomes clogged, and the water fails to drain properly, it can lead to a raw sewage backup which causes serious issues and damage to the property.
Problems with the water heater
Home inspectors will take a look at the water heater as part of their standard home inspection. A water heater lasts about 10 to 15 years. A home with no hot water can mean you will need a water heater replacement. A tank water heater replacement costs about $2000, whereas a tankless water heater replacement costs $3000 or more.
Evidence of leaking
We will discuss leaks later on in this article; however, faulty plumbing is one of the primary causes of water damage. Damaged and leaky pipes are notoriously hard to identify until the damage is visible.
Undetected leaks waste tens of thousands of gallons of water each year and cause a series of knock-on effects to the property's foundation, floors, walls and contribute to the buildup of mold and mildew throughout the home.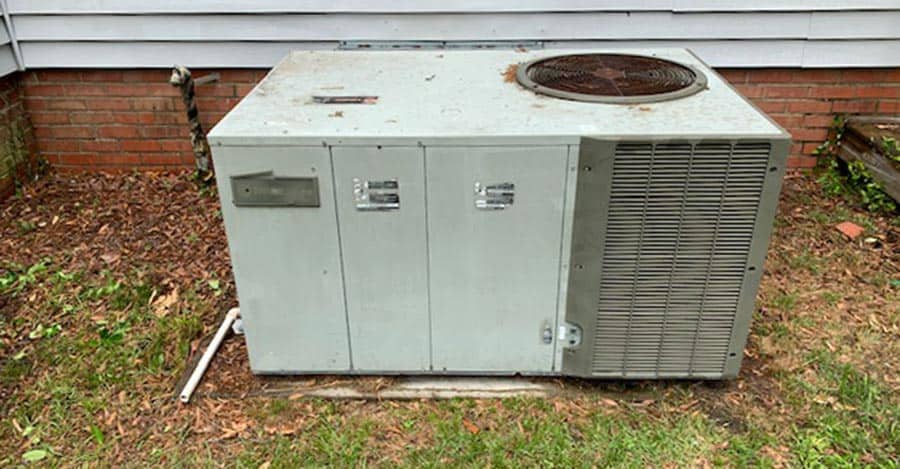 Mechanical Issues
The HVAC system is an essential part of the house used to regulate air temperature and air quality. It also helps to reduce the humidity throughout the house via increased ventilation and prevents some of the water damage issues listed above.
In general, routinely maintained heating and cooling systems last 15 to 20 years or longer. It is the owner's job to change the air filters frequently and ensure that all of the ductwork is as it should be.
During the inspection, the home inspector will assess the HVAC system and the ductwork to ensure it is in working order. Ductwork replacement can cost $2500-$4000. An HVAC replacement can cost $5000-$9000, which earns this a place on our list.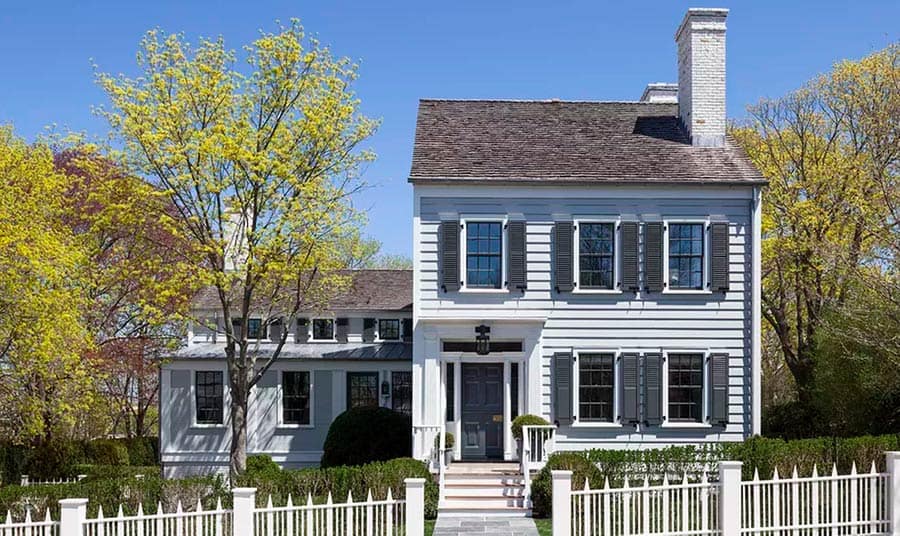 Drainage Issues
According to NACHI and ASHI certified home inspectors, water damage is responsible for the vast majority of reported issues on the home inspection. Water can enter the property in many different ways, and none of them is good news. The implications of sustained water damage pose a genuine threat to the house's structural integrity and cost thousands of dollars to repair.
One of the significant issues with water damage occurs when excess water penetrates the foundations and finds itself in the property's basement. Drainage problems are usually the fault of negative gradient and improper drainage of the land surrounding the property. 
When it rains, the water drains towards the building have nowhere else to go beyond the foundations. Over time, poor drainage erodes the soil compromising the home's structural integrity. You can see this in the form of cracks in the walls, doors that don't close properly, uneven floors, bowing and leaning walls, and so on.
The average cost of a water damage claim is roughly $8000, but the sky is the limit for these sorts of repairs, as you can imagine. In extreme cases, it can render the property unfit for human occupation.
Here are a few of the classic tell-tale signs that there is water damage in the house:
Musty smell
Mould and mildew
Excess condensation
Dark stains on the ceilings and walls
Ventilation issues
Wood Destroying Organisms
If you are eyeing up your next family home and you're ready to splash out a significant investment, one of the last things you want to see is a pest infestation. However, some pests are far more than just an unpleasant sight.
There are plenty of wood-eating pests in the USA that spend their existence gnawing and chewing away at your investment. Sometimes, they feed off the critical support structures in the house, such as wooden joists and necessary load-bearing walls.
It's estimated that termites alone are responsible for upwards of $5 billion worth of damage to US property each year. A termite infestation in the home is often a home inspection red flag because it's linked to other major issues.
Final word
The whole idea of a home inspection is to give the home buyer the information they need to decide on the potential life-changing purchase they are about to make. As we all know, no home is perfect, and almost every inspection will return some issue. However, some issues are more severe than others, and this needs to be considered during the sale negotiation process.
To the untrained eye, what might appear as a reasonably innocuous crack in the wall may turn out to be something far more sinister, such as severe structural damage or water penetration at the home's foundation level. Issues such as this can run up hefty repair bills in the tens and hundreds of thousands of dollars, which would end up turning your dream move into something of a total disaster.
In addition to this, it becomes even more important to take a home inspector with you when you are looking to purchase an older property. Old electrical and plumbing practices have now been rendered obsolete by modern-day standards.