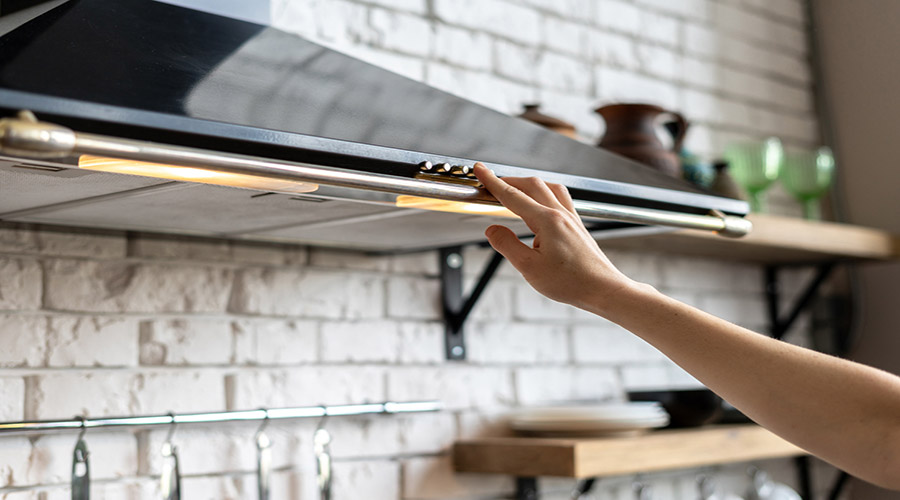 When purchasing a range hood, you want to know many things, such as if it comes with specific features or what is the best brand to buy from. 
These are intelligent questions because you want to make the most out of your money before getting into something you will keep for years to come. So, what are the best range hood brands?
There are seven brands to look at when it comes to your range hood. 
Broan-NuTone
GE (General Electric)
Cosmo
Vent-A-Hood
Viking
Whirlpool
Zephyr
Keeping in step with what we have mentioned above, we will delve into the details of each brand so you can find out what is best for you. 
We have you covered whether you need an under cabinet, island, wall-chimney, downdraft, ducted or ductless range hood! Continue with this article for more information.
What Brand of Range Hood is Best?
1. Broan-NuTone
Broan brands have been among one of the top range hoods for quite some time. They were established in 1932, making them almost a century old. If you're looking for a budget range hood, it's hard to beat a Broan-NuTone kitchen hood.
However, they also offer more expensive models at higher price points, including island range hoods and professional-style ducted range hoods with stainless steel baffle filters.
Broan-NuTone offers hood designs for everyday cooking needs and has professional hoods suitable for heavy cooking.
Broan-NuTone offers painted white or black hoods or a stainless steel design to fit every shopper's needs.
Going by Broan-NuTone through their website, they believe in the importance of air quality and ensure that this is a better way of living altogether. 
Broan-NuTone helps multiple people out with what they wish to have, like designers, architects, remodelers, and contractors as they upgrade the home's ventilation systems. 
The features this company provides are as follows; 
Antimicrobial LED lights
Humidity and heat sensors
Smart motors
Cloud-connected automated indoor quality
They pride themselves in leading the industry, thinking of the future of ventilation products with indoor air quality and customized climates. 
Not to mention the customer service is excellent with having over 2,500 employees worldwide. For three years, their customer service has been awarded the International Service Excellence Award in the Visionary from the Customer Service Institute of America. 
The company constantly seeks to improve its customer service by building relationships, providing excellent knowledge, and product innovation.
As we continue, the lead company, Nortek, Inc., purchased NuTone a while back. This parent company also owns BEST range hoods, which means they all share the same technology. 
Broan-NuTone has quite a few names and is in over 110 million homes across the USA. The range hood names include Broan, Broan-NuTone, NuTone, and BEST.
Another excellent feature that this company offers is providing multiple products that meet the requirements of green building programs. These companies are as follows:
ENERGY STAR®: Providing information on the energy consumed using different standardized methods.
National Association of Home Builders (NAHB) Model Green Home Building Guidelines: The process of using processes and creating environmentally friendly and resource-efficient structures through a building's foundation. The green building's life cycle begins and ends from design to destruction of the home or property. 
Moving right along, here is a bit more information of their three global brands below:
Broan: This particular American-leading brand offers kitchen exhaust range hoods, bathroom vent fans, whole-house fans, attic ventilators, and fresh air systems. 
NuTone: NuTone has a massive market in central vacuum systems, doorbells, kitchen exhaust range hoods, mosquito repellent systems, and bathroom ventilation fans.
BEST: Lastly, we have BEST brands, which offer many high-end range models that provide excellent performance and design, allowing you to express this feature uniquely. 
Our Budget-Friendly Broan-NuTone Range Hood Recommendations:
Under Cabinet Hoods
Wall Hoods
Island Hoods
Downdraft Ventilation
Cabinet Inserts
2. GE (General Electric)
Our next best range hood brand, GE or General Electric, is what we will discuss next. 
One of the first things that might stand out to you is that these products are made in America, meaning more than 250 appliances are designed, engineered, and manufactured by thousands of US employees. 
This company has 70 to 90% US-based content, including factory operations, parts, and wages. 
Purchasing from General Electric means you are getting a good product and supporting the livelihood of over 13,600 employees across the country. 
Aside from range hoods, they have multiple other appliances, such as dishwashers, refrigerators, ovens, washers and dryers, air conditioning units, water heaters, etc.
This company is well-known for its good quality, innovative features, and reliability.
They also have affordable range hoods starting at $159 to the highest, at $2,399, which you can easily purchase on their online store, Lowes, Home Depot, and even Best Buy. 
Their range hoods offer a wide variety of systems. Here is a list of them down below:
Designer hoods (chimneys & canopies)
Under cabinet hoods
Telescopic downdraft systems
Innovative GE range hood vents
Custom hood inserts
Range hood vents and accessories 
Overall, GE's commitment is that they want to keep building and making their appliances on American grounds. They wish to continue creating a brand that you, as a homeowner, can trust. 
Our GE Under Cabinet Hood Recommendations:
Under Cabinet Hoods
Wall Hoods
Island Hoods
Downdraft Ventilation
Cabinet Inserts
3. Cosmo
Cosmo is yet another excellent company specializing in appliances, such as refrigerators, air fryers, dishwashers, ranges, etc.
This company has such great and affordable range hoods that we have provided multiple recent reviews on the appliances themselves in a few articles.
Cosmo specializes in creating modern and luxurious appliances and is becoming one of the leading manufacturing companies for premium products that you can trust and know well.
Aside from that, Southern California designs these appliances and gets sold throughout the United States and Canada.
One of their main goals is to inspire families and friends to come together and have a more enjoyable experience while also creating the kitchen of their dreams.
Cosmo comes in three varieties of range hoods: under cabinet, wall mount, and island range hoods.
Each one is unique in its own way, but there are a few sizes to keep in mind while shopping for one that suits your needs:
Under cabinet: 30, 36 & 48 inches
Wall mount: 24, 30 & 36 inches
Island: 30 & 36 inches
Our Cosmo Rang Hood Recommendations: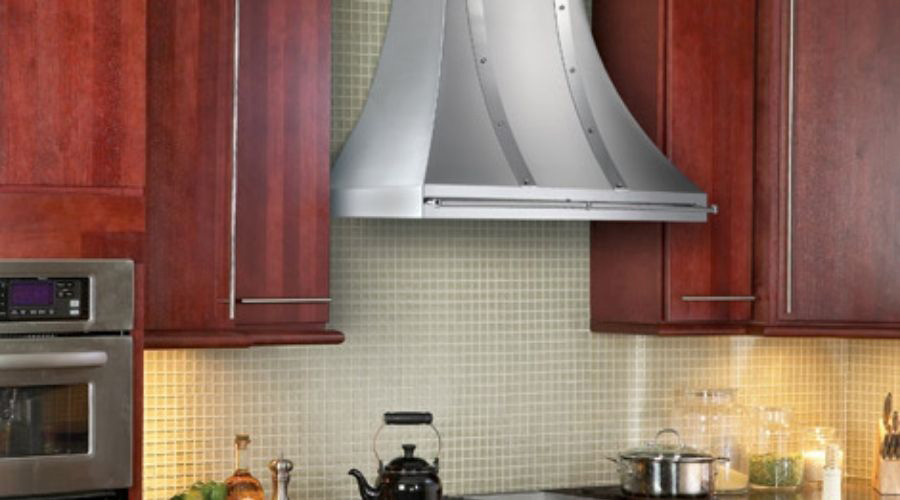 4. Vent-A-Hood
When you want a unique experience or wish to customize your very own vent hood, you cannot go to just any old store. However, with Vent-A-Hood, they provide a customizable experience that you will never forget.
Suppose you have a customizable stove that ranges between 36 to 41 inches. In that case, it might be rather hard to find a vent hood that fits your needs. 
However, Vent-A-Hood's website shows that they provide a 3D interactive range hood experience right off the bat. In short, this feature is all across their products. You can export images drawings and create specifications to your liking. 
This company offers an online gallery if you need inspiration as well. On the other hand, if you do not wish to use this feature, they have hoods that are ready to go and will ship to your local dealer. 
Vent-A-Hood is the best of both worlds. This particular brand provides style and functionality. They are committed to creating a personal style of your choice and come in multiple shapes and sizes. 
The different types of Vent-A-Hoods are as follows:
Premier magic lung
Island
Premier power lung (V-line)
ARS duct-free
M-line
Custom-built option
Aside from all the perks, the company was established in 1933, and Carr P. Collins, Sr. financed the family-owned company in 1937.
A fun fact about Vent-A-Hood is that it was the first range hood manufactured in a home with floors made from dirt in Dallas, TX. These products are sold in the United States and Canada. 
They wound up selling the product the good ol' fashioned way by going from door-to-door. Once they made a sale, the owners immediately returned to the shop and started making the hood for that customer. Talk about genuine commitment! 
One of the many reasons they are so successful is because they designed a fire-safe blower system called the Magic Lung®, making it among the quietest methods available. The air movement sounds like a whisper. 
Although hoods have changed over the years, they continue with their original concept with the design.
This company offers another unique feature called the SensaSource®, which raises the blower from low to high depending on noise, grease control, and fire safety.  
All of their hoods personally get crafted with the custom hood series and have individually engineered style and performance. Vent-A-Hood is highly developed, and the products themselves get recognized due to their quality. 
Under Cabinet Hoods
Wall Hoods
Island Hoods
Downdraft Ventilation
Cabinet Inserts
5. Viking
Viking is the first company we talk about that is not above 100 years old. Compared to other companies, they are a baby at 40 years of age. They strive to be the best and pride themselves on innovation and craftsmanship. 
Viking has led the cooking industry to a whole new level with the highest quality range hoods and professional cooking equipment at home. They originated the professional-grade range design and set the standard for what a modern luxury kitchen design in America should be. 
Viking provides numerous cooking options, including stoves, ventilation, refrigerators, dishwashers, and outdoor appliances. 
They ensure to deliver professional performance and provide an excellent commercial kitchen design at home that many designers and chefs desire.
Viking came from Greenwood, Mississippi, and are now located in the Mississippi Delta, where they focus on family, home, life, and ensure excellence. They are still upholding these values in every product made even today. 
In terms of their ducted range hoods, you can quickly tell from the get-go that they are incredibly stylish and look to be professional. 
These range hoods work silently and provide a very robust smoke, steam, and odor extraction from within your home. In most cases, you cannot even tell they are there except how it is designed. 
Viking hoods have been designed to understand that you will be getting a Viking product. This company uses commercial stainless steel baffle filters, which are relatively maintenance-free and dishwasher safe. 
These particular filters will never clog, and you can easily take them out and put them in your dishwasher. It is relatively easy to control the bright LED lights to illuminate your cooking space and variable ventilation fan speeds with the Professional 5 series. 
Lastly, Viking has a 3-year signature warranty. It also provides a 90-day no-quibble guarantee, meaning that if a defect happens within that time frame, they will repair and replace the hood ranges with no extra cost to you. 
Under Cabinet Hoods
Wall Hoods
Island Hoods
Downdraft Ventilation
Cabinet Inserts
6. Whirlpool
As you may already know, Whirlpool is a relatively large company that many homeowners trust due to its strength and long-lasting features. 
The Whirlpool Corporation started in 1911 and was a small company in Benton Harbor, Michigan. Since then, they have grown to 35 manufacturing locations in 13 different countries worldwide. 
This company was the first to invent the automatic washing machine in 1947. However, it was under the Kenmore brand, which they later sold under the Whirlpool name.
They are proudly made in the USA and are the most prominent American appliance company. More specifically, Whirlpool makes and sells 80% in the USA, and they export 12% of their US-made products globally. 
Whirlpool employs over 69,000 workers worldwide. They have roughly 23,000 employees in the USA, including 15,000 manufacturing employees and 4,000 knowledgeable workers in Michigan alone. 
As far as their vented hoods go, Whirlpool offers a wide selection:
Low profile MHC
Under cabinet hoods
Canopy hoods
Downdraft hoods
These vented hoods are extremely easy to clean and provide little maintenance. Whirlpool vent hoods provide LED lighting, making them highly energy-efficient. 
After cooking can be odorous, but this company has your back for ventilating the air and creating a safer and quieter space for you to focus on conversations without dealing with a noisy background. 
Their website has a few categories you can work with to customize your shopping experience. You can choose cooking with the quietest option, bright LED lights, or targetting your ventilation system. 
Regardless if you are interested in over-the-range hoods or a downdraft ventilation system, Whirlpool has your back. 
Under Cabinet Hoods
Wall Hoods
Island Hoods
Downdraft Ventilation
Cabinet Inserts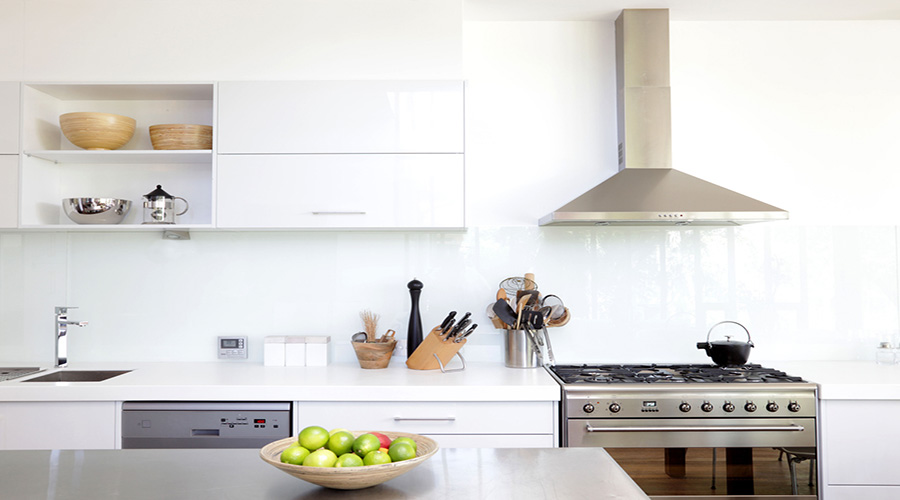 7. Zephyr
Like Vent-A-Hood, Zephyr specializes in creating unique and timeless vent hoods for you to enjoy while cooking. Whether you are looking for island hoods, wall-mounted chimney hoods, or just a stylish yet powerful range hood, Zephyr has a range hood for every cooking style.
Compared to others, this company was also a baby, as it got established in 1997. Regardless, they have come a very long way since then. 
Their mission is to design a memorable and creative hood range that allows homeowners to feel good about their purchases. 
However, Zephyr does not just focus on looks but also the functionality. They bring philosophy to every hood design they make. 
The company has a base in San Francisco where they design and imagine the possibilities of range hoods. 
Still, they have factories in Taiwan and Italy that produce the hoods. Their ideals are made with product longevity, quality construction, and excellent performance. 
Zephyr has a 10, 3, 2, or 1-year warranty regarding the type of range hood you get from them. Not only that, but they also sell wine and beverage coolers that provide a warranty on their product. 
The size of the range hoods are from 21 to 63 inches and come in multiple different colors depending on what product you get.
You can choose which customization you wish to purchase on their website and find a retailer closest to you. 
Zephyr has multiple filters you can choose for select items: mesh, filterless, baffle, pro baffle, or hybrid baffle filters. 
Lastly, you can choose from the following types of hood ranges from Zephyr:
Under cabinet
Wall
Island
Insert
Outdoor
Downdraft 
Overall, Zephyr's hoods are genuinely a one-of-a-kind product, and you can go with confidence that they ensure they will benefit you in the long run. 
Our Zephyr Range Hood Recommendations:
Under Cabinet Hoods
Wall Hoods
Island Hoods
Downdraft Ventilation
Cabinet Inserts
Frequently Asked Questions
How Much Should I Spend On a Range Hood?
Asking how much you should spend on a range hood entirely depends on your budget and needs. 
Suppose you do not often cook in your house except once in a blue moon. You might want to go with a more affordable option because the range hood is not often used to make a few thousand dollar purchase worth it. 
However, if you like cooking heavily, investing more into the product is better for you and your family. It will eliminate fumes more efficiently, but you can confidently say that this is the right choice.
There are two main types of kitchen hoods:
Ducted range hood: Also called a vented range hood. It uses a venting duct to direct cooking exhaust to the exterior of the house. Gas cooktop cooking requires a ducted hood for proper ventilation. Electric cooking surface can use ducted or ductless hoods.
Ductless range hood: Also called a ventless range hood or recirculating range hood. It uses a replaceable charcoal filter to clean kitchen exhaust before recirculating it back into the kitchen.
A range hood typically costs between $30 to $4,500 or more. These factors depend greatly on the materials, size, functionality, CFM, and design. 
Your kitchen design will dictate the type of range hood you will need. To go more into specifics on the subject, we will need to break down the types of range hoods available:
Under cabinet range hood: Typically cost between $30 to $150 for a basic model and $1,100 to $3,000 for a high-end model.
Microwave & under cabinet range hood combo: Typically cost between $150 to $500 for a basic model and $500 to $1,500 for a high-end model.
Wall-mount range hoods: Typically cost between $500 to $3,500 or more depending on CFM, style, material, and size.
Downdraft range hood: Typically costs between $300 to $2,000 or more depending on the style and if it comes with a cooktop or is retracted and out-of-sight when you're not using it.
Are Expensive Range Hoods Worth it?
If you purchase a higher quality hood that is more expensive, it is worth it in the long run.
Four main factors determine the quality of a range hood:
Air Movement: this measures the Cubic Feet per Minute (CFM) of air the fan can handle. The higher the CFM, the more airflow the hood can move.

Filter: this usually includes mesh filters or stainless steel baffle filters to filter grease particles and cooking odors.

Fan Speeds: this determines how many speed setting the kitchen hood has. Hoods will have a minumum of 2 and as many as 6 speed settings.

Noise level: how loud the exhaust hood is on the highest setting measured in decibels or sones. A sone is a unit of loudness. The higher the sone rating, the louder the fan. For comparison, 28 decibels is equal to about 1 sone and 65 decibels is equal to about 13 sones.
Although there are excellent range hoods that are relatively affordable, investing a bit more money down the line means that it will not break on you for many years to come. Plus, you would not need to purchase replacement parts either.
On the other hand, if the cheaper hood range breaks on you, you might have to purchase a new range hood altogether, which is not a good sign for your wallet. 
It might be wiser to buy a high-end range hood to avoid these issues altogether. 
However, if this is not in your budget, always make sure you get a good warranty backing the product up if anything does occur. 
Can You Put a Range Hood in the Ceiling?
You can put a range hood in the ceiling, but we do not recommend this option. However, if you are up for the challenge, go at it. 
On the other hand, a ceiling-mounted cabinet hood means you have to get inside the ceiling, and it is a two-person job. It is incredibly tricky and can be even more so depending on your size hood. 
What is the Best CFM for a Range Hood?
It would help if you had at least 100 CFM for every 10,000 BTUs to power the range hood. On the other hand, the higher BTU your stove has, the higher CFM you will need. 
You will want to multiply the stove width times 10. For example, if you have a 42″ electric stove, you will want a range hood with roughly 420 CFM, as 42 x 10 = 420. 
However, if you wish to completely vent the cooking from your exhaust, we recommend having at least a 600 CFM range hood. 
Overall, an ideal CFM for your range hood depends on your cooking style, and your type of cooker is. 
So, what might be best for you might not necessarily be the best option for someone who does not cook often or is a heavy cooker. 
Is a Range Hood Necessary?
Having a range hood in your home is necessary because it eliminates odors and gets the smoke and chemicals out of your home. 
Without an efficient range hood, you will notice that the kitchen starts to smell, making it to where it is unbearable to be in or near the kitchen. 
If you have a gas stove, it is even more essential that you have one. Given that information, it is much safer to have a range hood than not having one. 
However, some people persist in not having one in their homes due to technological advances. In that case, here are some options you can choose from:
Opening a kitchen window
Portable exhaust fan
Over the range microwave
Charcoal briquettes 
Grease splatter guard
Are Ventless Hoods Any Good?
Ventless or ductless range hoods are relatively reasonable if you do not want to take the time to duct the vent out yourself. More homeowners opt for this because of how easy it is to install. 
However, they are not as effective as vent hoods, which help remove the humidity or keep your kitchen cool while cooking. 
Ventless hoods work by filtering grease and cooking odors in the air by going through a charcoal filter (carbon-based filter), then released back into the air, creating a safer environment. 
Final Thoughts
There are many excellent brands to choose from for range hoods, but the best kinds are the ones you can trust and rely on efficiently. 
We hope this article has helped you make the best decision possible on where to purchase a hood that goes above the stove, and we wish you the best of luck in having a safer and cleaner environment. 
Sources