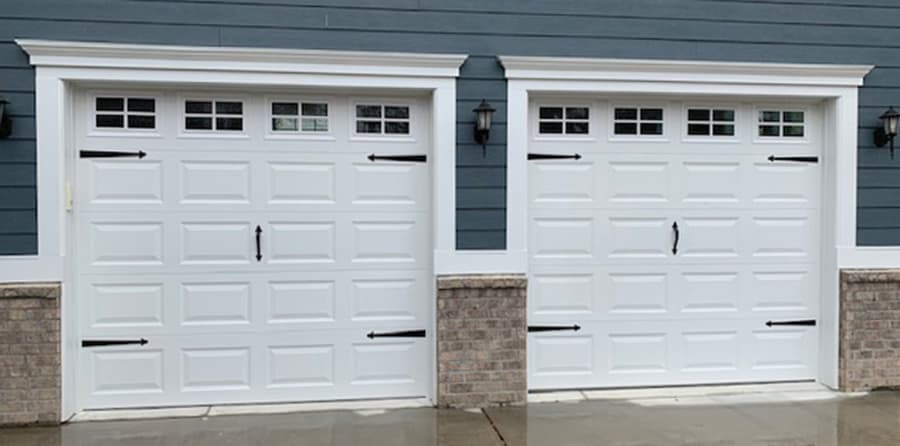 Garage doors now play a much more significant role than the original function of opening and closing the garage entrance. This new generation of quality garage doors is characterized by complete automation, inaudibility, thermal insulation, and a modern appearance.
The best type of garage door is a tilt-up steel garage door. The popularity of steel garage doors stems from their durability and relatively low maintenance. Steel doors are available in various styles and colors, can be insulated, and work great with all types of garage door openers.
Today's garage doors can be made from many materials, offer insulation, and vary in durability. The diversity of colors and designs can complete any garage's look, while they also vary in installation and opening systems.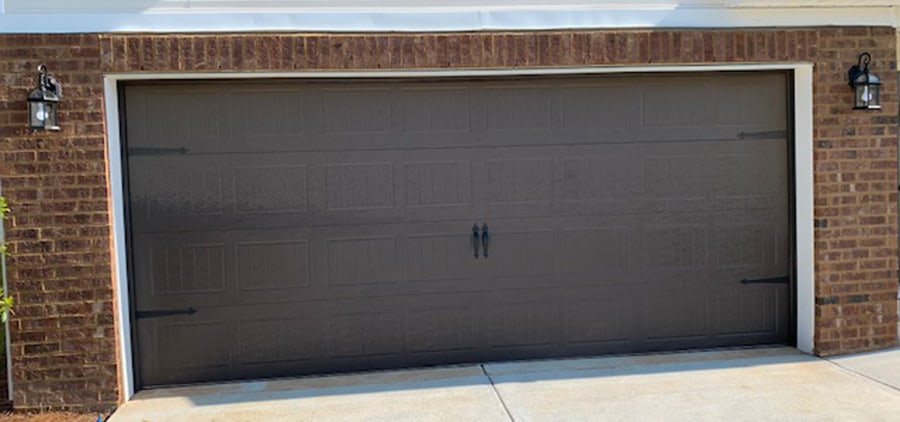 What is the Best Type of Garage Door?
No matter how similar they may seem at first glance, all garage doors are different. They may be classified into several groups: doors with manual opening, semi-automatic, and automatic doors. We can further distinguish between sectional, roll-up, slide to the side, side-hinged, and tilt-up doors under automatic doors.
Curious about how long a garage door lasts? See our article How Long Garage Doors Last: Repair, Maintain, or Replace
Tilt-up Garage Doors
Tilt-up is still a popular type of garage door in many parts of the world. The drawback to tilt-up garage doors is that they require space in front of the garage because the bottom of the gate slides out of the garage when opening the door.
Tilt-up garage doors are the most affordable type and are usually chosen for garages with low ceilings. Tilt-up doors are the most popular for a great reason: installation is quick and easy. They're also easy to work with and reliable. These doors provide weatherproofing and are available in a range of designs and materials.
All door models have the manual opening option, but doors with automatic drives and remote controls are more convenient. Opening and closing the door with an electric motor makes it easier and relieves the user. The electric motor drive also serves as protection against burglary, as the door locks automatically and is effectively protected against forced lifting.
When choosing a garage door, one should consider manufacturers who offer high quality and ready-to-install equipment.
Sectional Garage Doors
Sectional garage doors are starting to replace tilt-up garage doors in popularity. Sectional doors open vertically and stop under the ceiling, thus saving space. Garage sectional doors can be installed in any garage opening, as the door slides quickly along the rails using wheels installed at the ends of the panels.
The special features offered by sectional doors include excellent sound insulation, thermal insulation, increased strength, and safety when using additional components for non-combustibility and ease of use.
They can be used in openings of different shapes without changing their sizes. Most of these doors are equipped with an electro-lift mechanism with remote control and a protection system that shuts off the electric drive in the event of a collision with an obstacle. Such protection protects against the accidental closing or falling of the door.
Roll-up Garage Doors
Roll-up garage doors, as with sectional lift doors, offer a degree of comfort. Controlled via remote control and an internal switch, they are installed in garages where, due to the specifics of the space or the nature of the work, it is not possible to install lifting sectional doors.
Roll-up garage doors are modern in shape and provide thermal and sound insulation. They do not require much space to offer protection against burglary. The advantages of roll-up doors include their small dimensions and space-saving, but their primary disadvantage is insufficient strength.
Sliding Garage Doors
This door opens differently from the others – sliding not upwards but to the side. This is a great advantage when, for example, the space under the garage ceiling has been used to store items and needs to be left free, or when the door cannot be stopped or mounted under the ceiling. Sliding garage doors are usually mounted in garages with a sloping roof or necessary pipes attached to the ceiling.
Such doors cannot be made of solid metal sheets but in a patterned grille, made from cast iron or different types of cladding materials. The advantage of these doors is in their ease of opening and the fact that they save space by running along the wall rather than interfering with the entrance space.
Side-hinged doors are the oldest type that doesn't appear much in the manufacturer's offer. Opening the door requires a lot of space, and it isn't always possible to install an electric drive.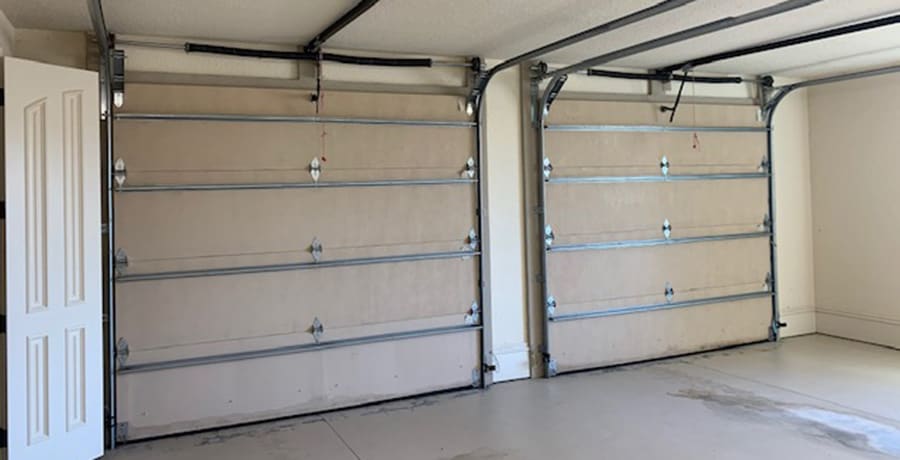 Best Garage Door Materials
Steel Garage Doors: Best Overall Rating
Steel garage doors have become the most common material for the garage door. Modern steel garage doors come in a variety of sizes and styles, providing strength and security. Not only are they low-maintenance and low-cost, but they're also very durable.
Steel garage doors are the most favorable variant, ideal for free-standing garages. When the main criterion is appearance, garage doors can be made of wood inserted into a solid steel frame.
Galvanized steel does not bend and is not prone to cracking or corrosion. A garage door made from galvanized steel also contains an insulating substance, which then effectively retains heat in the home during the winter season.
Wooden Garage Doors: Luxurious Curb Appeal
Wooden garage doors do not require a large financial investment. Furthermore, they are eco-friendly, durable, solid, and beautiful. Installation isn't as difficult as it may seem, and different types of wood can be used to design a garage door. The most common are oak, maple, larch, and birch.
The wood helps prevents steam well, so it shouldn't be damp in the garage. Products made from different types of wood are easy to process, which means the price of such doors is acceptable to most. While they have good thermal insulation, one downside is that they're susceptible to burning or the tree they're made from could have been affected by insects and fungi.
Aluminum Garage Doors: Best Overall Value
Aluminum and steel have practically the same features as one another. Aluminum garage doors can easily be moved from one place to another given their lightweight nature, but they're also very economical and won't fall apart easily. Thus, an aluminum garage door requires less power to open.
Aluminum doors also offer the possibility to install larger glass surfaces and thus allow in more sunlight. The high flexibility available in the shaping of aluminum and the ability to paint it in various colors means that aluminum doors have endless possibilities for imitating other materials.
Fiberglass Garage Doors: Lightweight and Durable
Fiberglass garage doors aren't as common as those made from wood, steel, or aluminum. That's because they have a mix of both advantages and disadvantages. Firstly, and most importantly, these doors need to be maintained annually to prevent the formation of cracks and traces.
These doors consist of aluminum frames mixed with plexiglass panels. Some prefer this material over conventional alternatives because it's lighter and relatively cheaper, but it's definitely not the best choice.
Fiberglass doors provide poor insulation, especially during the winter. Furthermore, this door will eventually start to take on an unpleasant yellowish-brown color.
The door will crack during cold or warm climates. That being said, newer models have a steel frame under the plexiglass panel that gives the garage door greater resistance to wear and tear caused by constant use.
Choosing the Right Size Garage Door
Leading garage door manufacturers typically sell doors in widths from 8 feet to 20 feet. Smaller sizes can, however, be found. If you're changing a garage door, the easiest way to determine the size you need is to measure the existing door.
If you have a garage without a door, you'll need to measure the opening's width and height carefully. You will also need to check the spacing above the opening to ensure there's enough space to set up the garage tracks.
Measure the width and height of the door opening to determine the required door size. From the inside, measure the distance (or nearest obstacle) to the left and right of the door opening. Measure the free height – the distance from the top of the door to the garage ceiling. This is an important measurement to consider, as garage door openers require variable free height.
Also, measure the space to the back or the depth of the area. This is the space between the garage door wall and the back of the garage or the nearest obstacle. After taking the necessary steps, talk to a professional to make sure you're on the right track. They may suggest other factors that are specific to your garage.
Installing Different Types of Garage Doors
Tilt-up doors are mounted in the opening or behind it, i.e., inside the garage. They're usually lightweight, trapezoidal sheet metal on a load-bearing structure. They have a threshold height of about 3 cm, and they open with springs located in vertical guides attached to the walls on the sides.
The door rises and hides under the ceiling in horizontal rails. To install it inside the garage, you need 10-12 cm of the wall above the opening and on the sides.
To secure it in the hole, it's necessary to set aside 4-6 cm of wall height for the guides. Newer tilt-up doors come with a motored door opener, which is installed in the opening to the ceiling. When installing, you must remember that the frame, guides, and opening mechanism will take up a lot of space.
Many manufacturers install springs in sectional doors, with less tension for smaller door frames and torsional for large and heavy gates. The wall above the opening must be at least 17 cm when using extension springs.
Torsion springs can be mounted in several positions, depending on the amount of space under the ceiling. It's possible to achieve normal guidance, with the springs placed horizontally on the front of the door above the opening, if there is free space with a height of 21 cm. If you have less space but a height of at least 8 cm, use a drive with low rails.
Roll-up doors are usually mounted inside the garage. The door can also be placed in the opening, but it should be very high. The system is wound into an aluminum box in a similar fashion to blinds. The installation of the box and the guide can be done in the garage, on the outside of the garage, or in the opening.
The door has a standard motor remote control and optionally comes with a manual opening system in case of power failure. They operate on two-part guides that provide clear lines without visible screws.
A Word ABout Garage Door Insulation
You need to decide how to insulate the garage for your car. After all, each material has its own subtleties in terms of installation – and, most importantly, the costs vary for all these materials.
Reflective insulation foil is an insulating sheet. About 12.5 mm thick, it consists of a polyurethane foam layer wrapped between a pair of layers of aluminum foil. This is a very flexible roll material, but you should check its degree of insulation in different weather conditions before purchasing.
Expanded polystyrene is another option to insulate a garage door. As a result of its rigidity, it's sold in sheets and is a bit harder to work with. However, its insulating properties are much higher. It's recommended to buy expanded polystyrene with the highest R-value.
It is not recommended to insulate the door with mineral wool, heat-insulating foam, or fiberglass insulating glass. To ensure maximum heat storage and fixed humidity, it's important to prevent condensation from forming between the other side of the door and the insulator itself. Press the material against the substrate as firmly as possible and use an adhesive mixture.
All iron structural elements should be covered with paint compositions with heat absorption capabilities. However, insulated doors are not able to completely prevent heat loss. The next step is to insulate the walls, the cheapest option being to glue foam to the walls. To make this finish last longer, cover it with a layer of drywall.

Features of Garage Doors
If you're installing automatic garage doors, you need to research what kind of motor you want. If we assume that you're buying a garage door to own for the next 20 or more years and do not want to change the motor several times during that period, the choice should be a quality motor.
If you're buying a garage door for a facility you'll visit a couple of times a year, meaning it will only open and close a few times, it may not be wise to spend a large figure on the motor itself.
In addition to the engine, you should also pay attention to the panels upon which the door is mounted. The first thing to examine is the thickness of the panels and whether they're thermally insulated.
Simply put, the panels consist of two galvanized steel (or aluminum) sheets between which is polyurethane, a material that has excellent insulating properties. The most common thickness of such panels is 20 or 42 mm for sectional and 19 mm for rolling garage doors.
If there's no motor, a concrete or metal weight is sometimes hung on the steel braid next to the door frame. A spring is attached to the lever that limits the movement of the wing, which stretches when opened and returns to its basic shape when closed.
Sometimes the reverse principle is also applied: the spring is tensioned while the door is closed, then the spring raises the wing all the way during the opening.
Sectional doors can also have additional springs in special channels above the horizontal guides under the garage ceiling. For sectional doors, torsion springs are used; they are mounted on a pipe above the door jamb and fixed to the wall at one end and to the drum to wind the lifting steel braid at the other. The motor rotates the pipe, and the prestressed spring facilitates its work.
A keyboard has recently replaced the key and lock, so you can only activate the system by entering a code. In garages that you enter on foot without vehicles, these sometimes have a smaller door built into the segmented area, which is wide enough for one person to pass through. 
HomeInspectionInsider.com is owned and operated by Hubert Miles is a participant in the Amazon Services LLC Associates Program, an affiliate advertising program designed to provide a means for sites to earn advertising fees by advertising and linking to Amazon.com. HomeInspectionInsider.com also participates in affiliate programs with other affiliate sites. Hubert Miles is compensated for referring traffic and business to these companies.