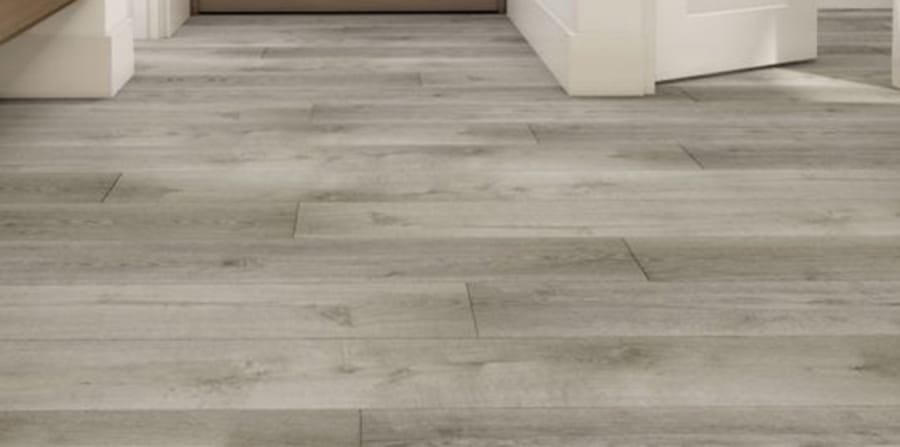 When looking at any flooring for your home, you want to make sure you know every bit of information that is there possible. One of the most popular floors as of late is vinyl plank flooring.
As you might know by now, these floors are very appealing due to the durability, easy installation, and water-resistant qualities they possess. In return, this makes the floors an excellent option within your home, especially if you are a family with small children or animals running around. But one must ask: what are the disadvantages of vinyl plank flooring? 
Although vinyl plank floors have exceptional qualities, they do have some disadvantages. Vinyl plank floors have a shorter lifespan than wood floors, not eco-friendly and hard to recycle, emit gasses into the air called VOCs (volatile organic compound), hard to repair, and overall have inconsistent qualities.
Do you need a Licensed Contractor? We can help!
Get a free quote from top-rated, screened, and licensed contractors in your area!
So what exactly does this mean? Today we will be covering every one of these issues that vinyl floor planking has and see what options we have available. Here are seven disadvantages of vinyl plank flooring.
1. Vinyl Planks Has a Shorter Lifespan Than Wood
Although vinyl flooring looks like real wood and tile, depending on if you get LVT (luxury vinyl tile) or LVP (luxury vinyl plank) flooring, one of the main disadvantages that they have is that it is not going to last you a long time. Some hardwood floors have a lifespan of over a hundred years and are in good shape, given the proper care, whereas vinyl flooring only lasts anywhere between 10 to 20 years. On the contrary, when your floors are installed correctly and given the appropriate care, vinyl flooring is known to stay up to 50 years.
You might be wondering how you can make vinyl flooring last longer. Here are some pro tips for you to use to ensure the longevity of its lifespan. 
Avoid too much sunlight: If your flooring gets too much sun, this means that over time, the design on your floors will eventually fade. Ensure that you cover your flooring with a rug or some furniture wherever it has too much sunlight to protect them more. 
Use a cleaner suited for vinyl floors: Harsh cleaners can strip away the wear layer over your flooring and make them go bad quickly. Using a vinyl friendly follower cleaner is a must to ensure a longer lifespan. If you want to take a more natural route, vinegar with soap and water is an excellent choice.
Sweep up dirt: A quick sweep with the broom or dust mop every day goes a long way. 
Mop 2-4 times a month: Although you do not need to mop every week, it is still vital to clean a few times a month to ensure it has a longer life.
Clean up spills quickly: Most vinyl planks are waterproof, but it is still essential to clean up the spills immediately after it happens. Wiping your floors promptly will ensure that nothing goes through the cracks in between the planks. 
Keep traffic low: If you are in a busy household, this might not be the best option, but keeping traffic low, especially in areas such as the kitchen or the living room, would be the best way to expand the life of your vinyl floors. 
2. Not Eco-friendly & Hard To Recycle
In the most recent years, we have been better at recycling more often worldwide, especially in America. That said, vinyl flooring is not very easy to recycle, but you can do it. The reason as to why these floors are hard to recycle is because the material used is out of a product called polyvinyl chloride, or PVC for short, which is in a variety of objects within your home, such as siding, window frames, pipes, and wall coverings. The reason why vinyl floors are so hard to recycle is that PVC contains many harmful additives to maintain the material quality.
Vinyl floors are lovely in a multitude of aspects, as mentioned earlier. However, being made out of PVC would mean that our world will be overpopulated with many hazardous wastes in the coming years. One of the things that vinyl floor companies can do a better job of making it to where homeowners can recycle their floors once their lifespan is complete to protect our environment more.
Although there is a rough estimate of 50 to 100 million pounds of vinyl recycled each year, it only represents 10% or less of all recycled plastic and only ⅓ of 1% of PVC building materials every year. If you wish to recycle your floors once finished, check within your region to see any recyclers available near you. Recycling companies need a steady flow of material to profit, so it is only available in certain areas. 
3. Emits Gasses Into The Air (VOCs)
VOCs, or volatile organic compounds, are gases that can harm your health in the long run. They have emitted by-products we use every day, such as gasoline, disinfectant sprays, and wood preservatives. More specifically, many products that are already on the inside of your home, like new furniture. These gasses are dangerous to the environment and can be hazardous to many people who have respiratory issues. Keeping this in mind, they will only emit for a short amount of time after installation, but it does not change the fact that this issue does happen.
Not only that, but VOCs is a high contributor to acid rain, which can release aluminum and are harmful to wildlife, wash away nutrients from the soil, and ourselves. When VOCs react with nitrogen oxide, it will create ozone molecules that eventually turn into small particles within the air. So as you can see, it is harmful to the environment, and we must consider this disadvantage on vinyl flooring before buying the product.
4. Can Not Be Repaired
Although it is known that we cannot repair a vinyl tile, you can always replace a board if the area is not a considerable amount. Keeping that in mind, if your flooring has a single scratch or two, you can quickly fix it unless it is too severe. Here is how:
Using a mixture of dish soap and warm water, clean the floor thoroughly. Use a sponge for deep cleaning. Ensure the entire floor is clean with soap and water, then allow to dry before anything else.
Gently sand the scratched area with 320 grit sandpaper, then finish it off with 500 grit and 800 grit to ensure a smooth finish.
Please make sure the area is soft and smooth, then wash it with soap and water once again. Allow air drying. 
Afterward, wax the floor with a buffing agent or car wax. Use a soft cloth to buff the waxed area for a shiny finish. You'll need to reapply wax to the area every few months as it wears off. 
5. Can Be Hard To Remove
If you did not glue your vinyl floors down, Then it is relatively easy to remove. On the other hand, many people wind up gluing their flooring down to ensure they do not accidentally come out of place while moving furniture or something of the sort. If this is the case, the floors will be hard to remove, as you will have to carefully pry them out to make sure the plank is still intact. 
6. Sunlight Is Not Vinyl Floors Best Friend
Vinyl plank flooring offers many different colors and designs that natural stone and wood do not. However, this comes with a price with overexposure to sunlight. It is important to note that if you are going to be buying vinyl floors within your home, it is something to consider, as a home that brings in a lot of sunlight may not be the best house to put this kind of floor, since your goal is to make them last a while.
On the contrary, if your home does not bring in much of the sun, then putting these floors in your house will be one of the best options you can do, especially if you want to give off the look of having real wood within your home and save money. 
With that in mind, here are just a few preventative ways you can protect your vinyl floors from the sun:
Keep your curtains closed during the daytime.
Put rugs all over your home, especially where the sun is.
Keep large furniture near windows or where the sun will be exposed the most.
7. Inconsistent Qualities Depending On What Brand You Choose
Although many people are happy with vinyl flooring, many customers have been displeased with their products. The reason is entirely dependent on which brand you choose and how many material layers each one has.
Some companies have up to 6 layers, whereas other businesses have only 4. Some floorings even have a coat of UV protection. If you were to get a brand with better reviews than a vinyl flooring company that is cheaper, it would be best to go with those floorings. Some of the best companies for vinyl floors are:
Shaw Floors: This company has a vast amount of different colors and styles to choose from. They also have a great warranty on their products.
Mohawk SolidTech: Many reviewers mention how they love the customer service and how ecstatic they are with the product.
COREtec flooring: Being one of the best companies out there due to its style, durability, looks, and quality, they are also among the most expensive brands.
Conclusion
Vinyl flooring has many advantages, such as durability, waterproof qualities, and easy installation. Still, if the cons outweigh the pros, it will be best to get different floorings to suit your needs and the environment better. 
HomeInspectionInsider.com is owned and operated by Hubert Miles is a participant in the Amazon Services LLC Associates Program, an affiliate advertising program designed to provide a means for sites to earn advertising fees by advertising and linking to Amazon.com. HomeInspectionInsider.com also participates in affiliate programs with other affiliate sites. Hubert Miles is compensated for referring traffic and business to these companies.